When your favorite stars walk down the gold carpet Sunday night at the 54th annual Grammy Awards ceremony at the Staples Center in Los Angeles, get ready to be wowed with one of the best shows in years -- including performances by Bruce Springsteen and the E. Street Band, Paul McCartney, and an unprecedented reunion by living members of The Beach Boys ... not to mention Adele (in her first performance since vocal chord surgery), Tony Bennett, Maroon 5, and plenty of Southern comfort from Jason Aldean, the Civil Wars, Lady Antebellum and others.
This year, as in a growing number of years past, the Southeast has been representin' at the Grammys in almost every single category. But move over, Taylor Swift: when it comes to racking up nominations and awards, downhome-style, Nashville ain't the only music city in the Grammy game. The Recording Academy Atlanta Chapter's members (such as Aldean, Cee-Lo, Zac Brown, and Laura Story) have cooked up two dozen nominations in multiple categories -- including Pop, Rock, R&B, Rap, Country, Gospel, Blues, and New Age. Winning? Like butter!
Yet these accolades weren't always so easy for the unofficial Capital of the South; in spite of the Big A's reputation as a music hub (and a cultural epicenter for black entertainers, as recently reported in the New York Times), longtime record producer and arranger Jerry Peters (The Sylvers, Earth, Wind & Fire) remembers a very different scene nearly 30 years ago, when he worked on a project with then 9-year-old gospel ingenue Deleon Richards (who still holds the record for being the youngest Grammy nominee ever).
"It couldn't compete with L.A. back then," Peters says of his return to the Atlanta music scene at a recent Grammy nominee party in the city's W Downtown Hotel. "But now, there's so much more maturity and diversity in the room."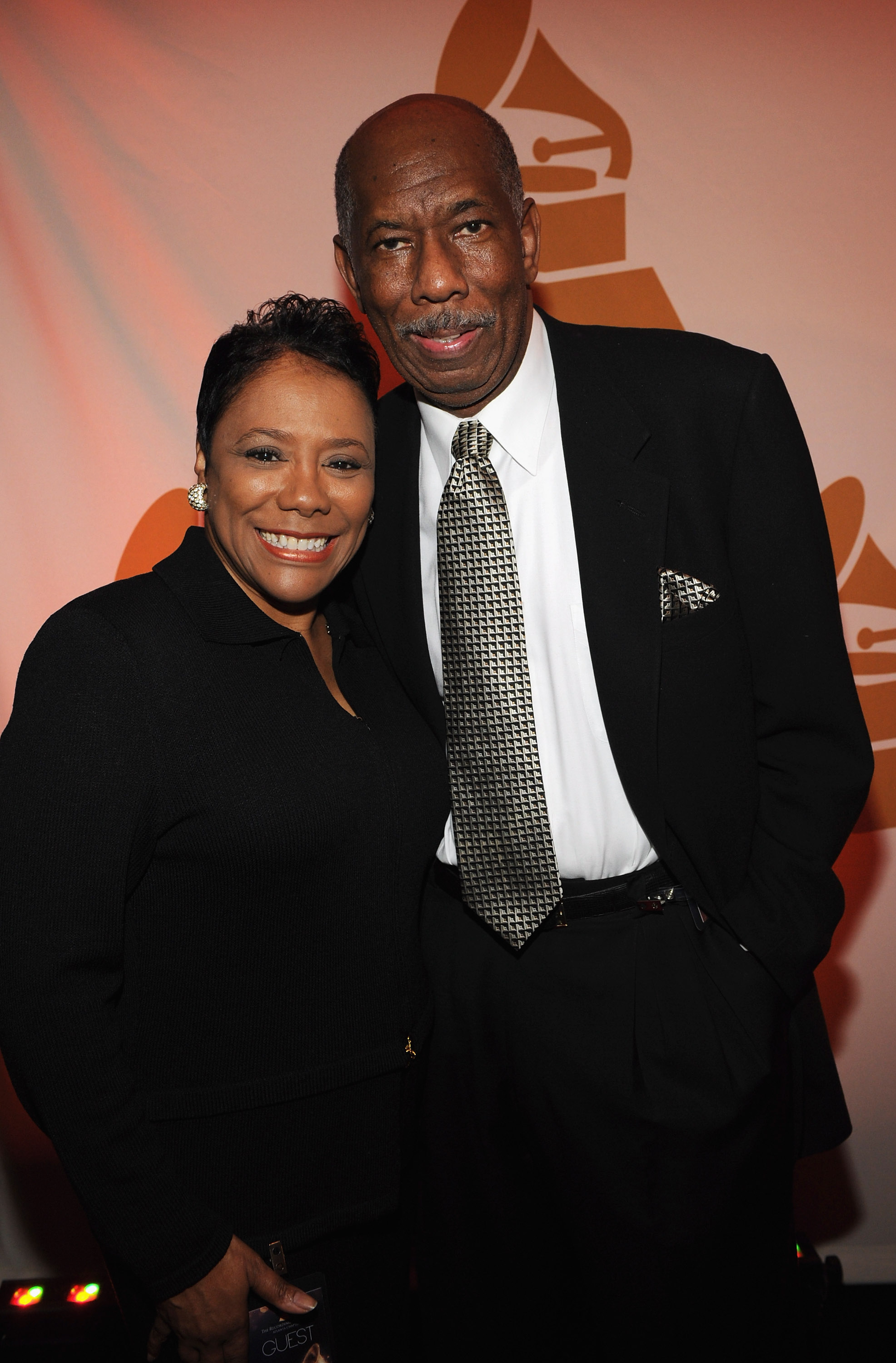 Jerry Peters (right) and wife Ginger at the Recording Academy Atlanta Chapter annual pre-Grammy party. Photo by Rick Diamond. Courtesy of Red Clay PR.

Peters, who won a Grammy in 2011 as co-writer of Kirk Whalum's "It's What I Do" (Gospel Song of the Year) says the Atlanta Chapter's strong sense of community, as well as the metropolitan area's many world-class recording studios, make it a natural place for creativity to flourish -- both on stage and behind the scenes.
Case in point: in 2012, Georgia music legends and Rock and Roll Hall of Famers The Allman Brothers Band will be honored by Kid Rock and Kenny Wayne Shepherd with a Grammy Lifetime Achievement Award while engineer Graham Marsh (Katy Perry's "Firework") waits to see if his work will be rewarded in the "Record of the Year" column. Aldean and Lady Antebellum, both vets of the Atlanta scene, will battle it out for the "Best Country Album" prize, while Paul Epworth (Adele, Cee-Lo, Foster the People) keeps his fingers crossed to be "Producer of the Year/Non-Classical." And all of this comes on the heels of previous sweeps and nominations from Cee-Lo, Janelle Monae, Sugarland, India Arie, Third Day, Usher, Outkast, Arrested Development, and many more.
Peters, who has been credited over the years with coining the term "Music Mecca of the South" to describe Atlanta's music business, thinks the city's influence in hitmaking will continue to grow.
"There are so many things going on behind the scenes here," he says. "Atlanta's location provides a good option to Nashville or New York for young people trying to break into the business. It's a fresh alternative."
As you tune in to music's biggest night of the year Sunday, enjoy the show ... and be sure to keep an ear out for those Southern accents!
For more information about past and present Grammy nominees and winners from Georgia, visit GRAMMY365.com.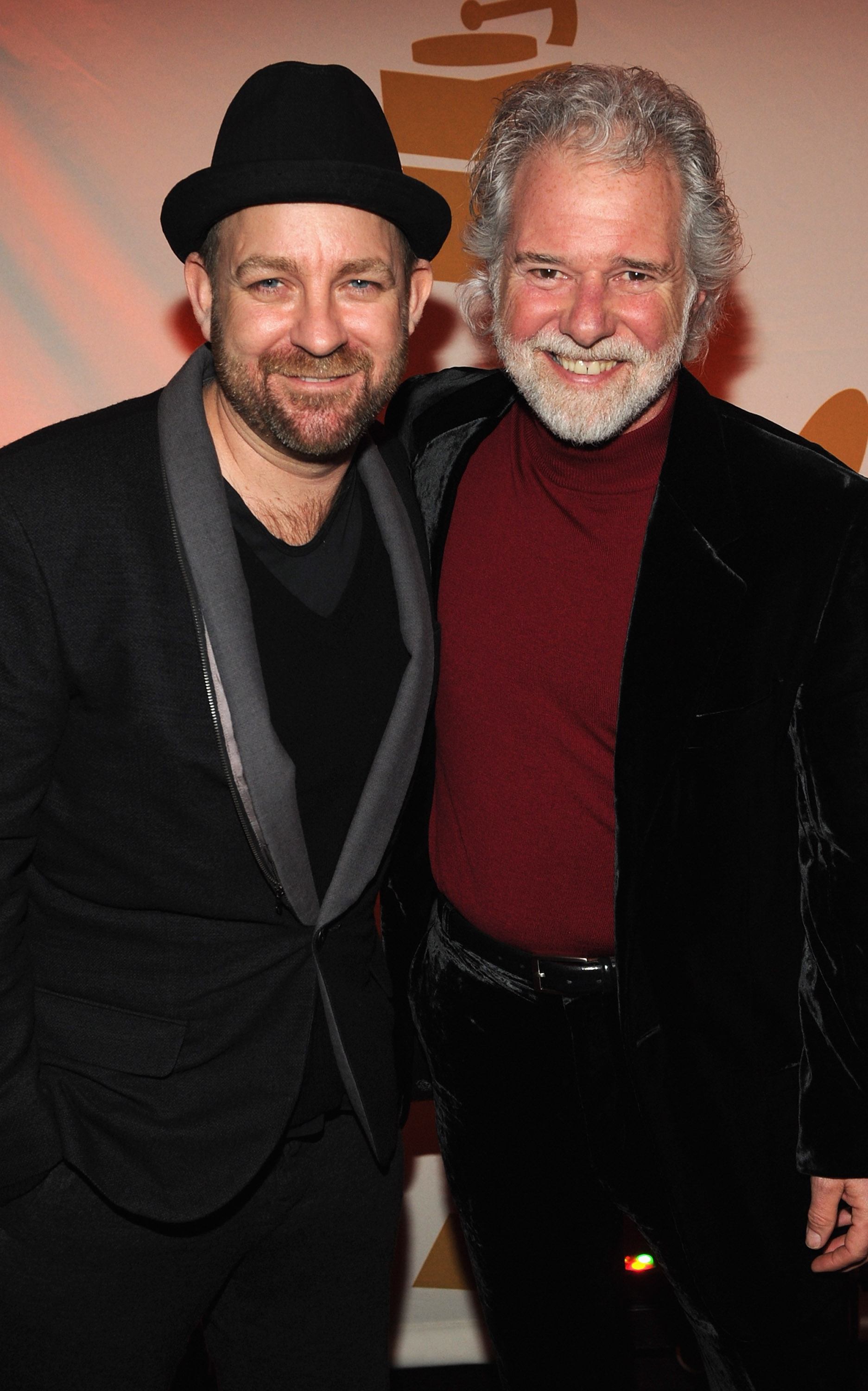 Sugarland's Kristian Bush and musician Chuck Leavell (Allman Brothers Band, Rolling Stones). Photo by Rick Diamond. Courtesy of Red Clay PR.
SUBSCRIBE AND FOLLOW
Get top stories and blog posts emailed to me each day. Newsletters may offer personalized content or advertisements.
Learn more