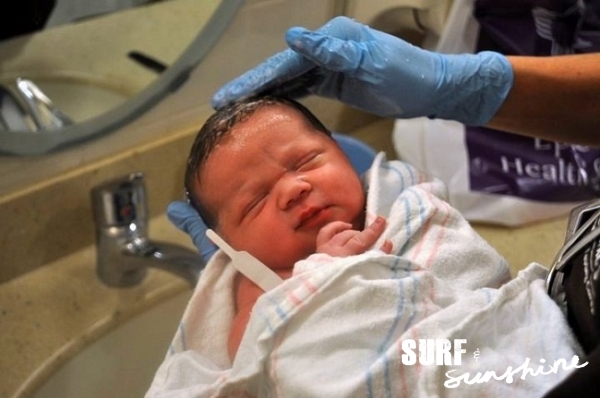 When our daughter was born, neither my husband nor I knew a lot about babies. Actually, we were so clueless that when the nurse said we could be released from the hospital, we exchanged panicked looks. "Relax," the nurse said, "babies are very resilient." Thank goodness at the time, neither of us knew that a newborn is 45 times more likely to die in their first month of life than from one month to five years. (Source: Impatient Optimists)
Even so, we'd often both find ourselves standing over our daughter in the middle of the night, while checking to make sure she was still breathing. We purchased a super high-tech monitor that would sound an alarm if it sensed the baby wasn't breathing. Any time it went off, we both popped out of bed and raced to the bassinet or crib. Bottles were sterilized with precision, breast feeding was attempted (until we learned my milk production was inadequate) and our hands were sanitized religiously.
How many times in the first year did you wake up to check on your baby? Babies are one of life's greatest gifts, and they are also incredibly susceptible to death. Across the globe, nearly three million newborns die each year! Three million! Ninety-nine percent of these newborns deaths occur in low- and middle-income countries. This worldwide issue is off the charts, but unfortunately, also off the radar. What makes this jaw dropping statistic worse is the fact that most of these deaths can be prevented through things as simple as education and hand washing to reduce the spread of infections.
Attempting to breastfeed is critical to the infant mortality rate -- initiating breastfeeding in the first hour could prevent 20 percent of newborn deaths! (Source: Impatient Optimists)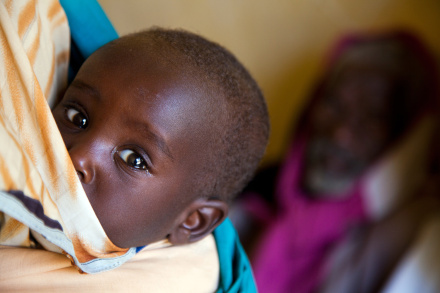 UN Photo/Albert González Farran
Complications from pre-term birth are the second leading cause of death in children before their fifth birthday. (Source: Impatient Optimists)
Working to shine the spotlight on important newborn health issues, The Gates Foundation has partnered with USAID's flagship Maternal and Child Health Integrated Program (MCHIP), Save the Children's Saving Newborn Lives (SNL) program and the United Nations Children's Fund (UNICEF) to host a four-day conference in South Africa. The Global Newborn Health Conference runs from April 15 - 18, 2013 in Johannesburg.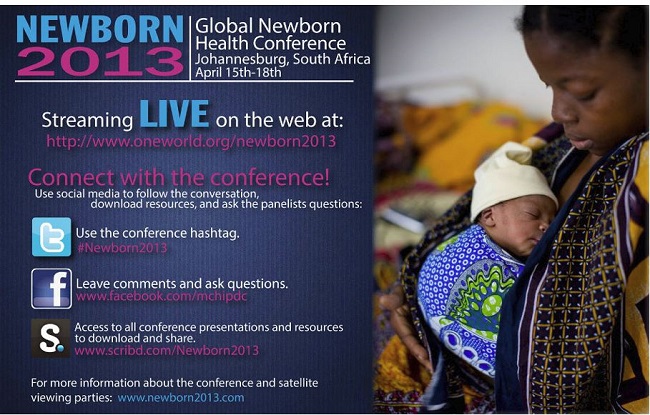 The following Twitter accounts will be tweeting facts at #newborn2013:@mchipnet, @gatesfoundation, @unicef, @savethechildren, @usaid, @jhpiego, @jsihealth
Want to help make a difference? Get involved by re-tweeting daily "Did You Know?" facts from Dr. Gary Darmstadt (@gdarmsta), Director of the Family Health Division of the Gates Foundation