Choosing the right gifts for your bridesmaids can be a difficult task. You want to say "thanks for all of your help and support" but you are also keeping an eye on that wedding budget. When thinking about bridal party gifts, keep in mind that these amazing friends and family members are also putting money out for your big day. Whether it's a dress, or travel and transportation, being a part of a bridal party can mean spending a lot of money. This is why I prefer gifts that can be used at the wedding to help save your bridal party some cash.
Below are 3 of my favorite useful bridesmaids gifts: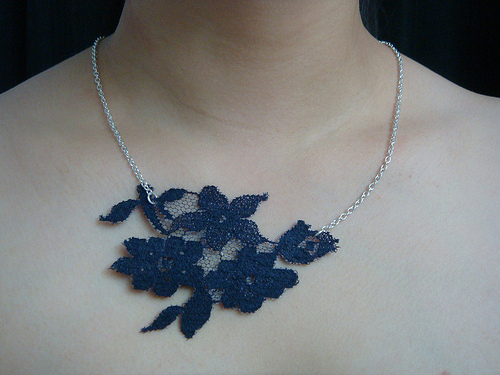 1. Jewelry
Most women have a fairly extensive collection of jewelry, but a majority of it is typically every day wear pieces. With your bridesmaids spending money on their dresses, among other things, they could probably use a break on looking for fancy jewelry. This is also an opportunity to personalize jewelry or to look for some really unique tie-ins to your wedding colors or theme. With websites such as Etsy, you can find unique handmade pieces for a bargain.
If you are on a tight budget or if you have having a small informal wedding, you might not hire someone to do hair and makeup for your bridesmaids. One easy way to manage this is by ordering a few staple makeup items or a makeup kit for each of your girls. It is important to buy some quality products for them they would like to use over and over. Companies like Sephora package makeup kits with really great essentials for much less than if you were to buy each item individually. If your bridesmaids are hesitant on using makeup, have a pre-makeup party before your rehearsal dinner so that your savvier makeup ladies can pass on their knowledge.
As with most formal occasions, shoes are really important at your wedding. They can also be costly. I have heard many brides simply tell their bridesmaids a color and allow them to purchase shoes on their own. If you are looking for more uniformity or if you just want to pitch in for the wedding outfit, you can offer to buy wedding shoes for all of your bridesmaids. One way to make this simple is buy giving gift certificates to an online retailer (such as Zappos) or to have a shopping day with your gal pals in tow.
Etiquette Tip: It is a great idea to pay for your bridesmaid gowns, if possible, but do not count this as your gift. A gift should be something that these women could use again and that shows your appreciation, not something they will only use on your wedding day.
SUBSCRIBE AND FOLLOW
Get top stories and blog posts emailed to me each day. Newsletters may offer personalized content or advertisements.
Learn more