Plaintiff Sarah Beck was told, for example, that Globe's Healthcare Management program was accredited, but when she tried to transfer Globe's credits, all of the transfer schools rejected them, saying Globe was not properly accredited.
The practice of revenue sharing creates a potential conflict of interest on the part of the institutions of higher education. When and if the institutions direct students to lenders, the direction should be based solely on the best interests of the student and parents who may take out loans from the lenders. Because of these revenue sharing arrangements, however, the institutions have a financial interest in the student or parents selecting the revenue sharing lender, regardless of whether that lender offers the best rates and service for that borrower. The advice the students and parents sought from a trusted source may not be so impartial after all.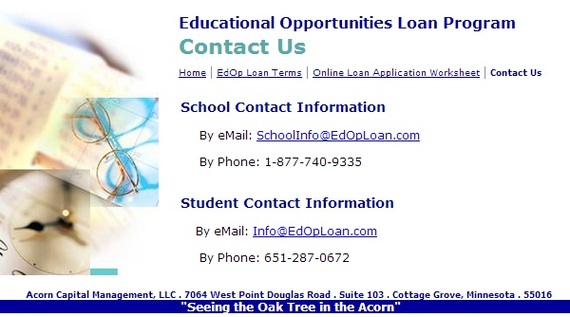 SUBSCRIBE AND FOLLOW
Get top stories and blog posts emailed to me each day. Newsletters may offer personalized content or advertisements.
Learn more