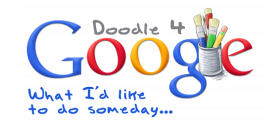 As Huffington Post blogger Bob Bowdon reported on Monday, Google was asking parents to provide the last four digits of their children's social security number on the entry form for its annual "Doodle-4-Google" contest. The form also called for the child's full name, date and place of birth and grade level. Bowdon commented that "children's social security numbers shouldn't be required for an art contest."
Why Google asked and why it stopped asking for those digits
In an email, a Google spokesperson told me that "we had been asking for the last 4 digits of students' social security numbers to help de-duplicate entries for our annual Doodle 4 Google contest."
The spokesperson also said that this is the first year that the company is accepting doodles from kids even if their school hadn't registered for the contest and "to help us keep entries distinct and remove duplicate entries from any particular student, we asked parents for limited information, including the last 4 digits of a student's social security number."
Several days ago, according to the spokesperson, Google updated its form when it realized it didn't need any part of children's social security numbers. Google says that it did not record any social security information in its database and it is discarding the data from the forms.
The current form (PDF) still asks for name, date and place of birth and grade level but not social security number data. The spokesperson said that place of birth "is necessary to identify whether contestants are eligible for the contest."
The Doodle 4 Google contest, which is in its fourth year, encourages students to design a Google logo based on a theme. The winner's doodle is posted on Google for a day. The national winner gets $15,000 college scholarship, a laptop computer and other goodies as well as a $25,000 technology grant for their school.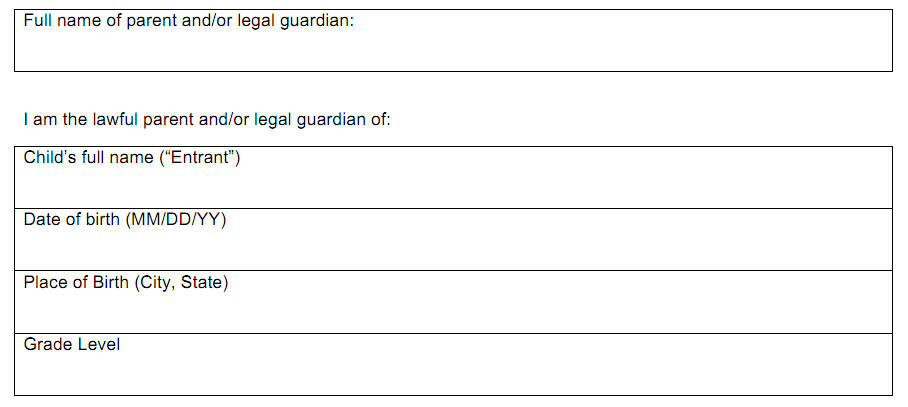 Current entry form no longer asks for any social security number data
Disclosure: Larry Magid is co-director of ConnectSafely.org, a non-profit Internet safety organization that receives financial support from Google.
SUBSCRIBE AND FOLLOW
Get top stories and blog posts emailed to me each day. Newsletters may offer personalized content or advertisements.
Learn more