Not every post bears fruit, but guaranteed, this one will. Seize the moment, grab the low-hanging fruit, and discover the inside story of how words can help you think about yourself and your body. Put the pedantic approach behind you. Try some humor instead, mixed with a bit of scholarship. It's sure to put a smile on your face and some facts at your fingertips, from a series of educational comics by Larry Paros.
Feedback and Pushback are encouraged. Enjoy!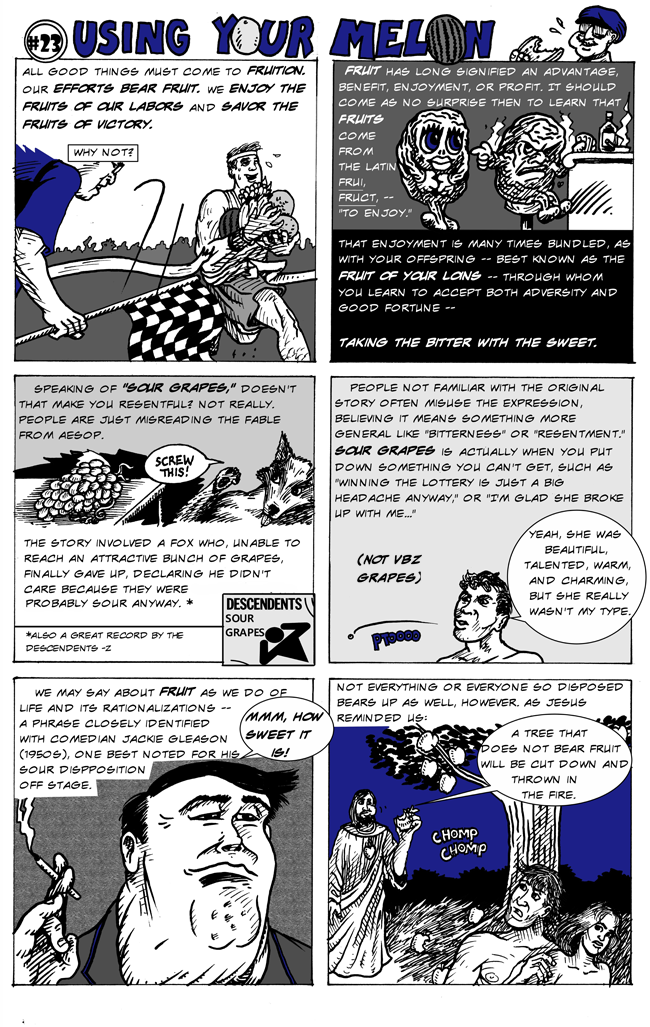 This Blogger's Books and Other Items from...
SUBSCRIBE TO & FOLLOW ENTERTAINMENT
Get top stories and blog posts emailed to me each day. Newsletters may offer personalized content or advertisements. Learn more