Our spouse is seldom the stuff of which poems are written. It's probably because of the limited number of words with which it rhymes. There's "house,"which is pretty mundane," louse," which is belittling; "rouse," which is daunting; leaving us only "souse" and "dowse"-- drunk and wet. The spouse actually has his/her roots in both and in search of a sponsor. Learn the real roots of you marriage here and now-- in a few words and with pictures no less.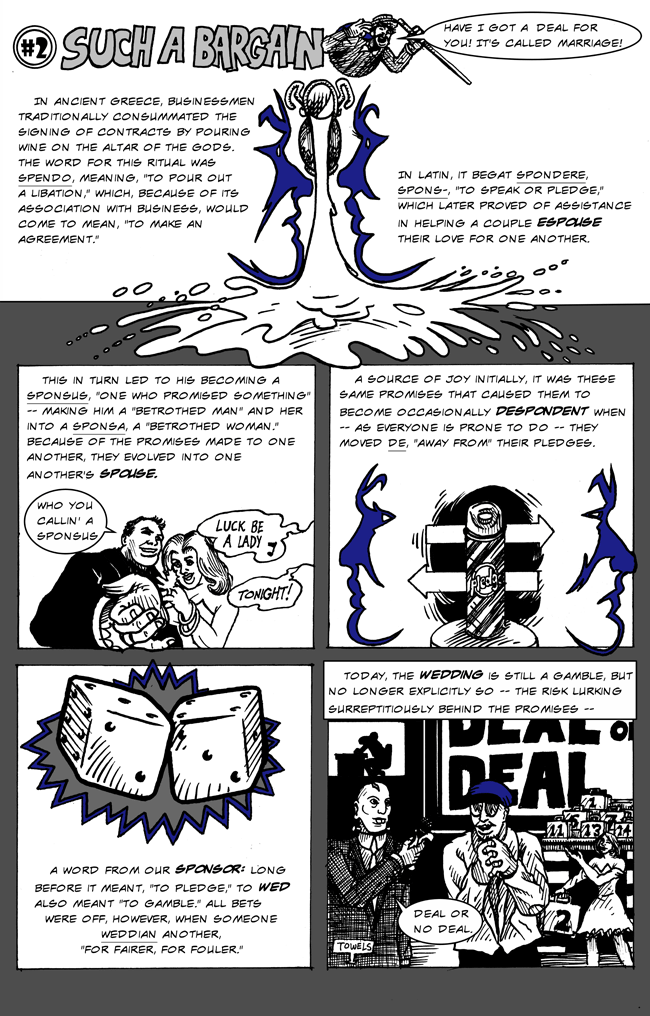 This Blogger's Books and Other Items from...
SUBSCRIBE AND FOLLOW
Get top stories and blog posts emailed to me each day. Newsletters may offer personalized content or advertisements.
Learn more