At this time of year, we're often overwhelmed by the prospect of buying gifts for a huge list of people or figuring out what each person on the list would like.
If Madonna wants to meet the real Material Girl, she ought to watch me go shopping. If endurance buying expeditions, bargain-hunting, and window-shopping were Olympic sports, I'd be a gold medalist in all three events. Whether it's a useful piece of equipment, a gorgeous decorative item, or a trinket no one needs (a tchotchke as my grandma would have called it in Yiddish), I love it all. For those whom you want to hand or send a wrapped present, see my lists of cute gifts under $10, gifts for the cook (novice or not), and cool gifts under $50 -- all found at locally-owned D.C. gourmet kitchenware store, Hill's Kitchen.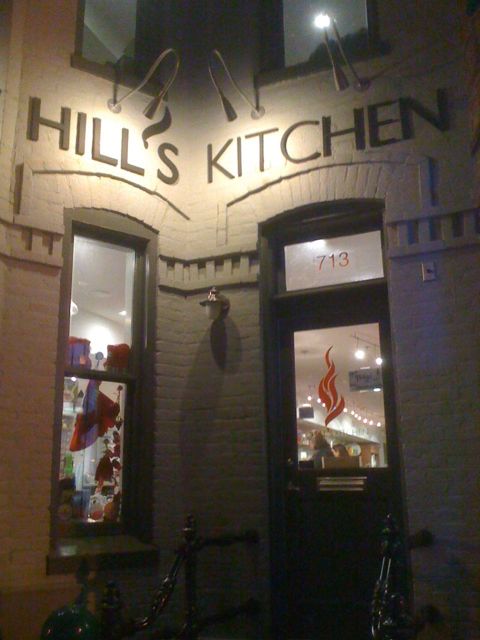 I'm always in the market for food and kitchen-related gifts and I love to pick out gifts, for myself, as well as for others. But this year, I've been thinking more about how to give in ways that are more meaningful. Mind you, I'm not giving up on giving wrapped presents and I certainly don't want anyone to resist the temptation to give me one. I'm just thinking about how much I have to be grateful for, and how much help many others need.
So, in keeping with my obsession with all things food-related, I've compiled a list of nonprofits that do great work in some way related to food. I've named it my "mitzvah gift list," from the Hebrew word for commandment or kind act. These groups make a big difference in the world and in the lives of individuals. I hope you'll find at least a few on your list to honor with a contribution to a worthy cause.
I'd love to hear from you who you honored, why you decided to honor them with a contribution and which organization you picked.
My 2011 Mitzvah Gift List - Honor the Special People in Your Life in a Meaningful Way
Food Banks
For U.S. readers, here's how to find your local food bank. My local food bank is the Capital Area FoodBank in Washington, D.C.
Food relief organizations
Kiva - A nonprofit that gives microloans to entrepreneurs in developing countries, including those seeking to open food stores or small restaurants in their communities.
Three nonprofits close to my heart
Inspiration Corporation- This nonprofit began with a café where homeless and low-income Chicago-area residents could eat in a dignified atmosphere and also learn food service skills.  Now its social enterprise restaurant, Inspiration Kitchens, has two branches and the organization provides employment, supportive and housing services for those in need.  I learned about the organization through one of its dedicated employees, my daughter Eleanor, who is working there this year through Avodah.  I'm incredibly proud of her and delighted to highlight the innovative way Inspiration Corporation uses the restaurant business to help people.
Solar Cooker Project - No one should have to choose between making food and staying safe.  But for the women and girls in the refugee camps of Darfur, that choice is a cruel reality when they venture outside the camps to seek firewood.  This project provides them with solar cookers and teaches them how to use this simple tool to make food without wood.
SOME (So Others Might Eat) - Founded to feed the hungry, this Washington, D.C. nonprofit provided close to half a million meals last year through its dining rooms and programs.  I highlight SOME because it does wonderful work in my community.  If you live elsewhere and prefer to give locally, consider a donation to a similar organization serving your area.
Happy Holidays!