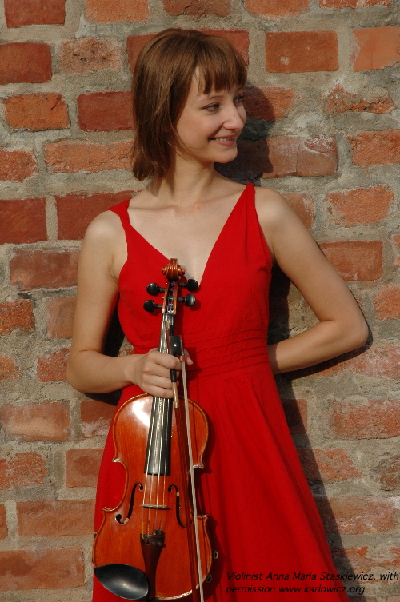 Just back from the Alpine highlands of Poland's famed year-round resort of Zakopane on the western slopes of the Tatra Mountains.
The music and musicians at Zakopane's second annual On The Heights chamber music festival were intoxicating, the weather was so free of clouds that you could see the great mountain crag that towers 2000 meters above the city, reachable only by ski lift, cable car and climbers. The fields were green, sheep were in the meadows, the long shaved slopes for skiing had a pristine virginity that had mountaineers and skiers alike looking long and lovingly. On the morning we left a rainbow shone in a 180-degree arc across the sky.
Poland is a land of incomparably rich classical music traditions, and On The Heights highlighted them in great and dramatic detail. It's a secret which winter sports capitals in other countries, like Aspen here at home, have discovered to their immense benefit: That classical music, skiing and mountaineering go side by side. It is a cultural mix in which nature plays the central inspirational role.
Four spectacular concerts, including the finale on Saturday night, were held at Holy Cross Church which celebrated its 25th anniversary earlier this year. The Church is built from rough mountain stones and has the kind of clear, projecting acoustics that simulate mountains echoing up to the heavens. The church's interior, dominated by vast panels of contemporary stained-glass windows lit for dramatic effect, feels like nature has been let inside.
Poland is more than the land of Chopin. It is a land where music is loved by everyone. The concerts in Zakopane were attended by young and old, by doctors and lawyers, by students and by parents with young children. They needed no announcement to turn off their cell phones. The mayor came for the last concert and stayed until the end of Schubert's great C Major Quintet after which he thanked the musicians and the organizers.
SUBSCRIBE TO & FOLLOW CULTURE SHIFT
Every Friday, HuffPost's Culture Shift newsletter helps you figure out which books you should read, art you should check out, movies you should watch and music should listen to. Learn more