Spring continues to warm the top half of the world, including the European country of Belgium. (My alternative headline was: Brussels Sprouts!) And on a recent April trip I took lots of photos of this joyous season, some of which I'm sharing here.

I first visited Belgium in the 1960s, as a young honeymooner, when Bruges was still an undiscovered, enchanting town with few tourists. About 10 years ago I returned as a travel writer and updated the section on Bruges and Ghent in the Fodor's guidebook on Belgium.

By then, the special qualities of this country -- the hearty food, the solemnity of World War I trenches, the fairy tale towns sprinkled in the countryside, the sophistication of Brussels -- were well known to travelers.

It's hard to capture the cool air along the canals, the salty taste of mussels and frites, the tang of Belgian frothy fruit beers. But read along, look at the photos, and perhaps you'll feel the joy of a lovely country reawakening from winter, like a sleeping beauty.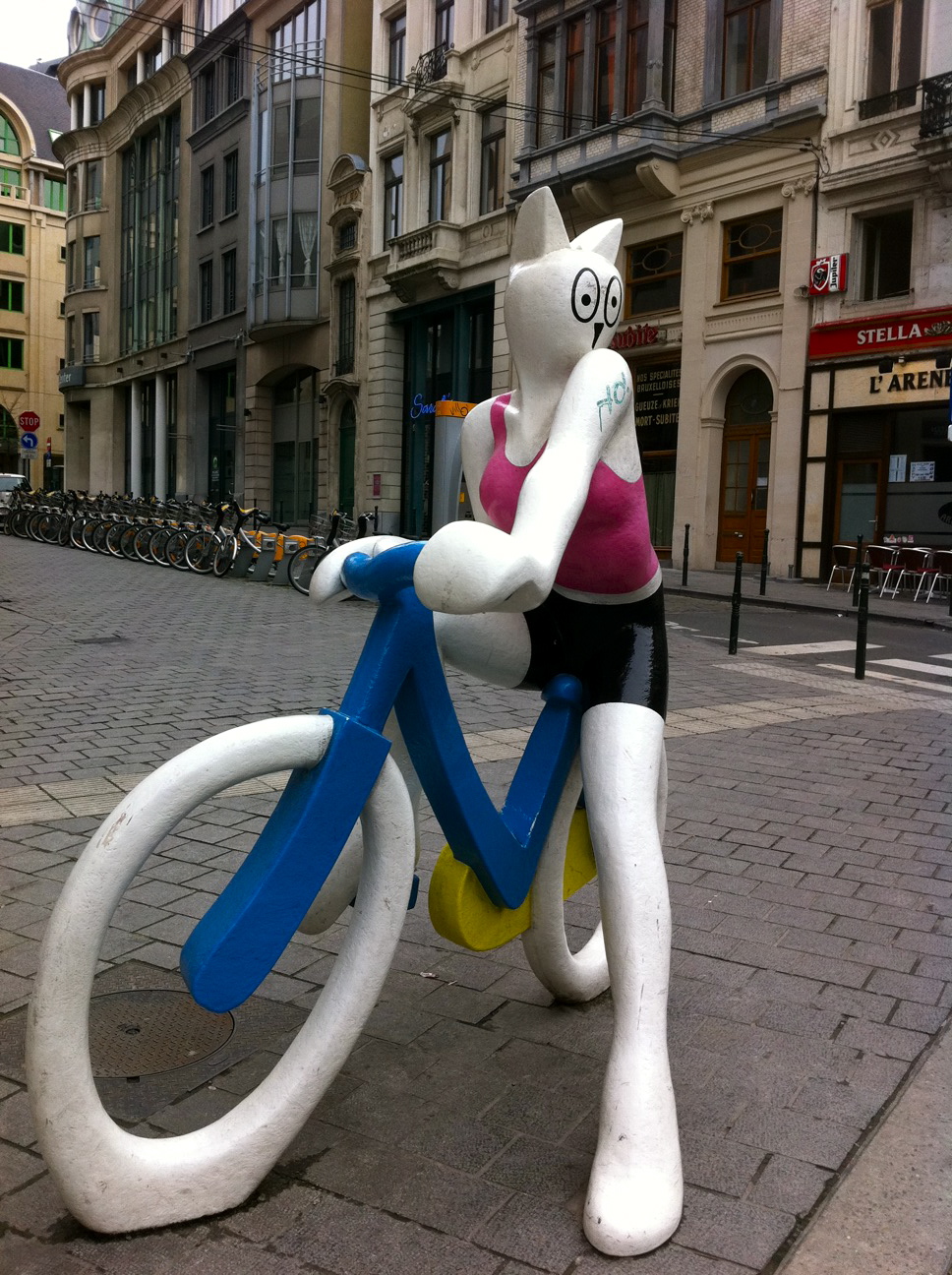 Faux biker in Brussels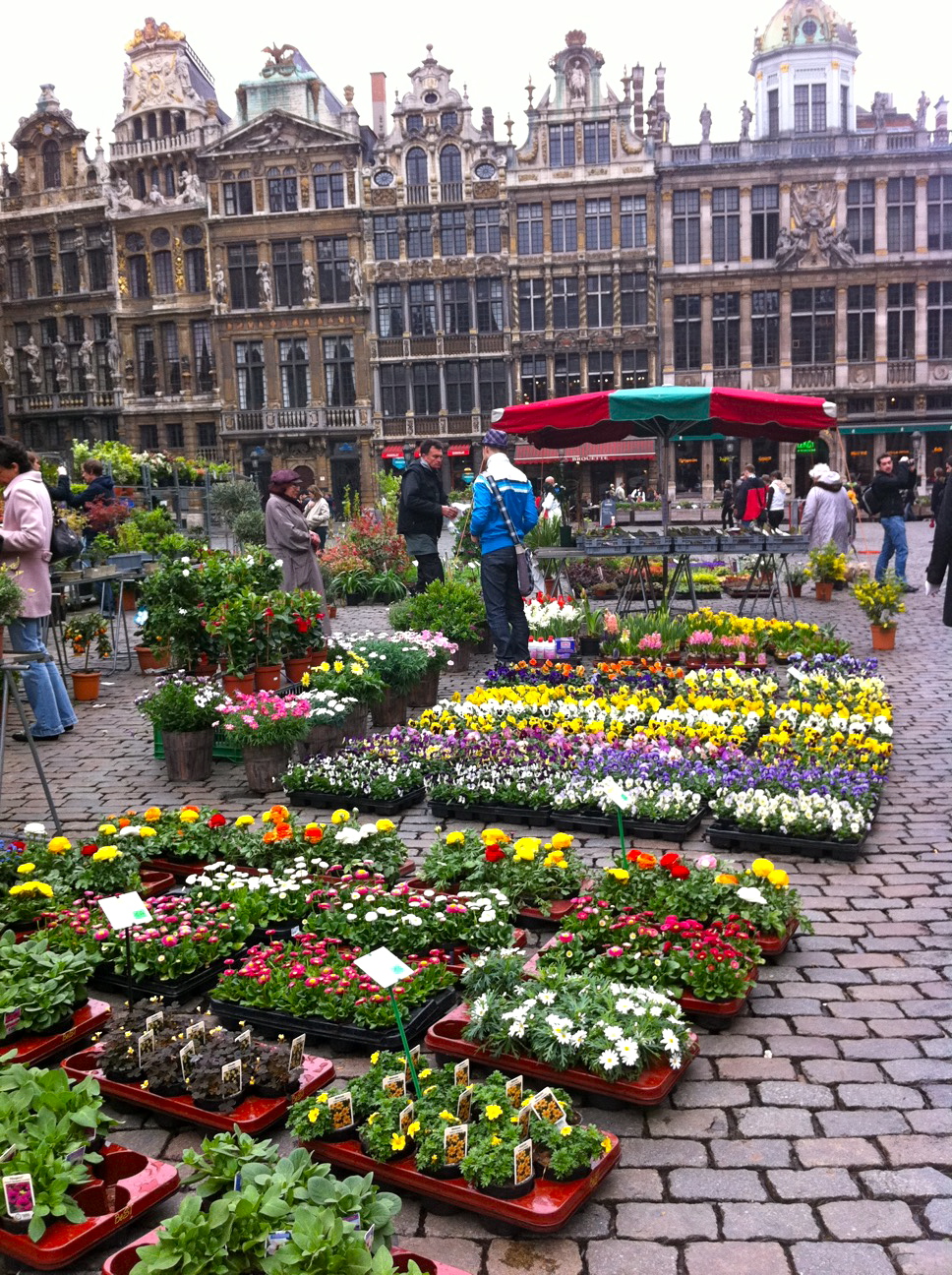 Flower market at the Grand Place in Brussels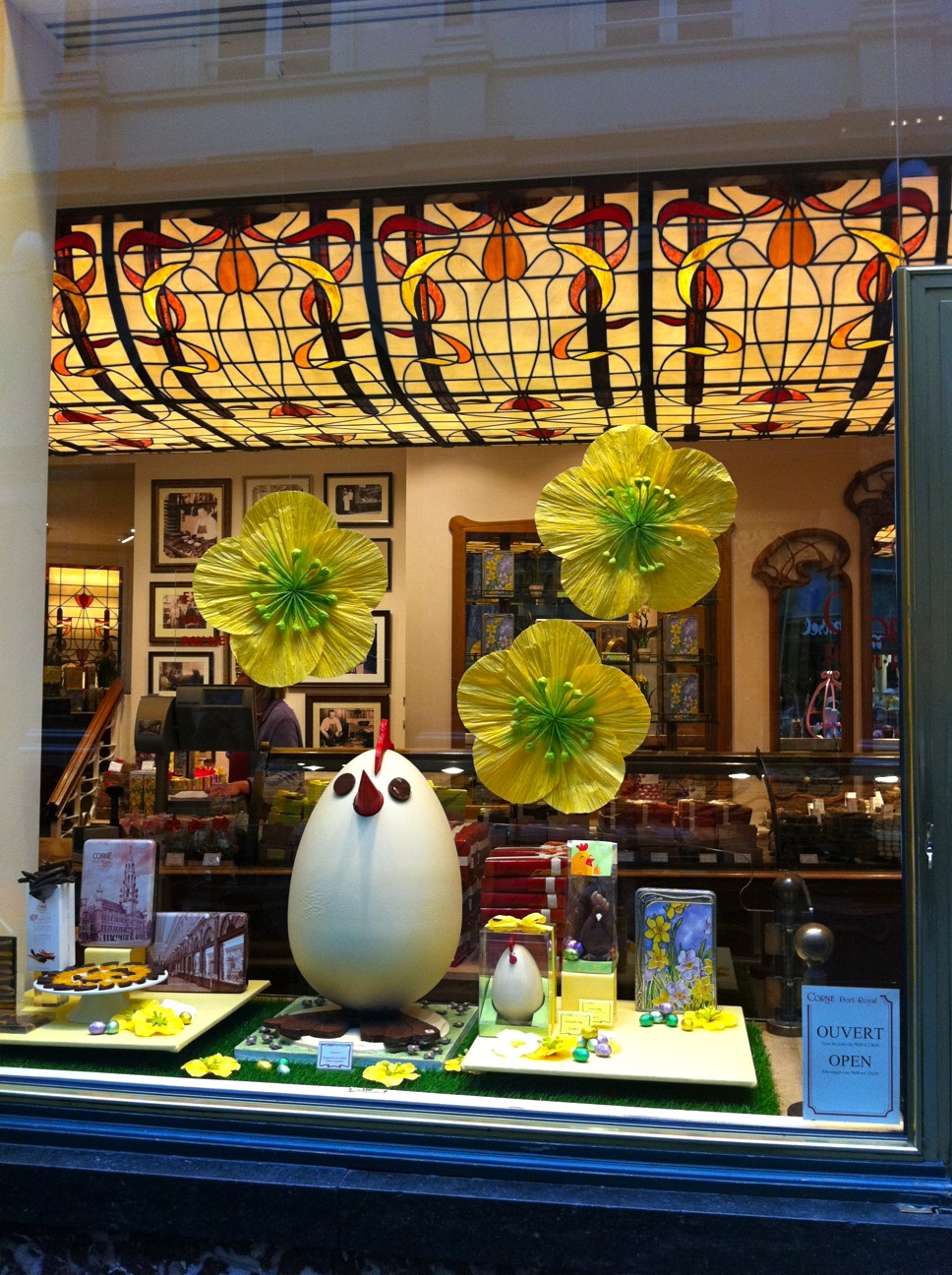 Chocolate Easter eggs in a Brussels window, reflecting the art nouveau architecture of this city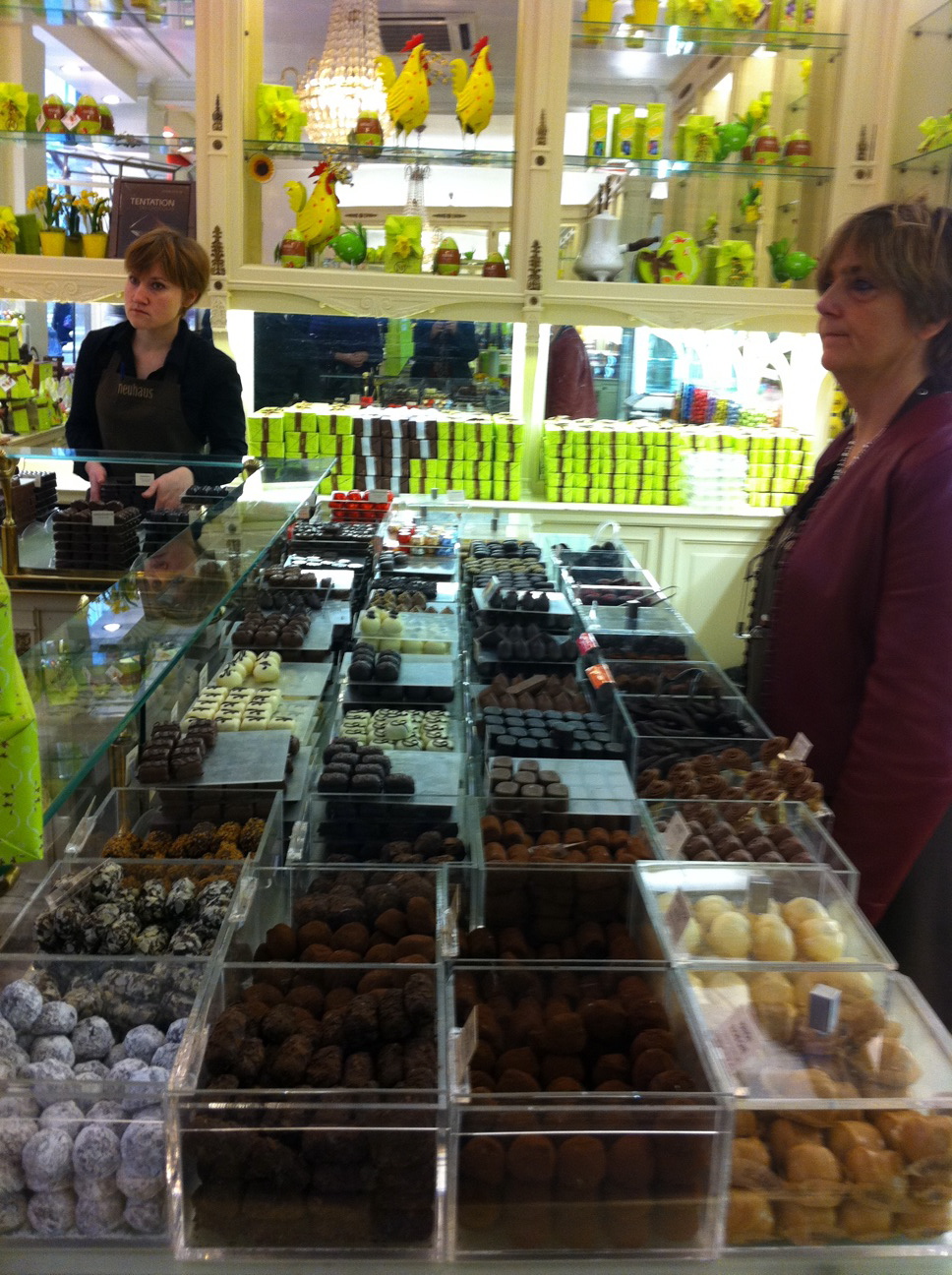 The finest chocolates in the world, especially at Easter time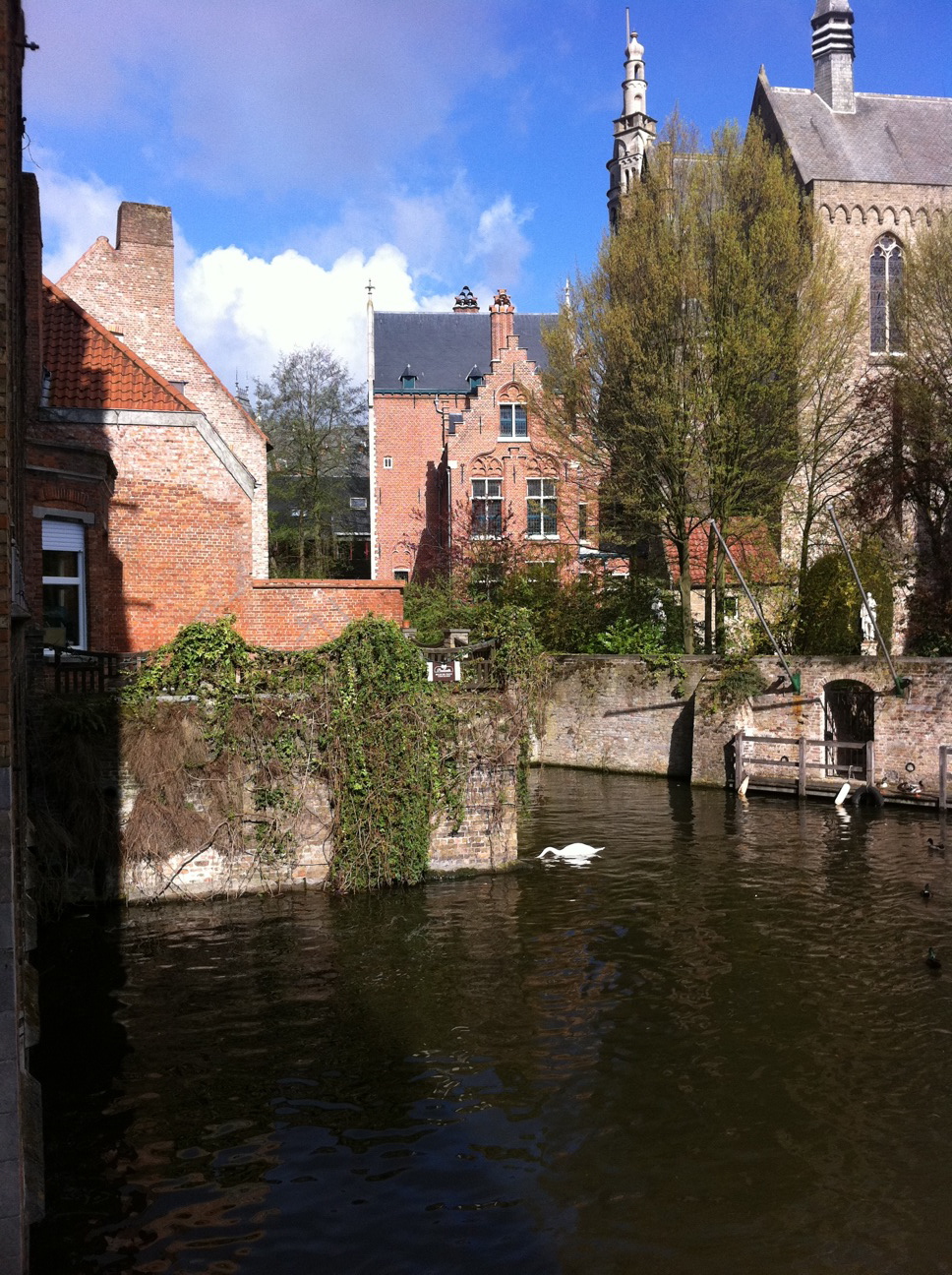 The exquisite canals of Bruges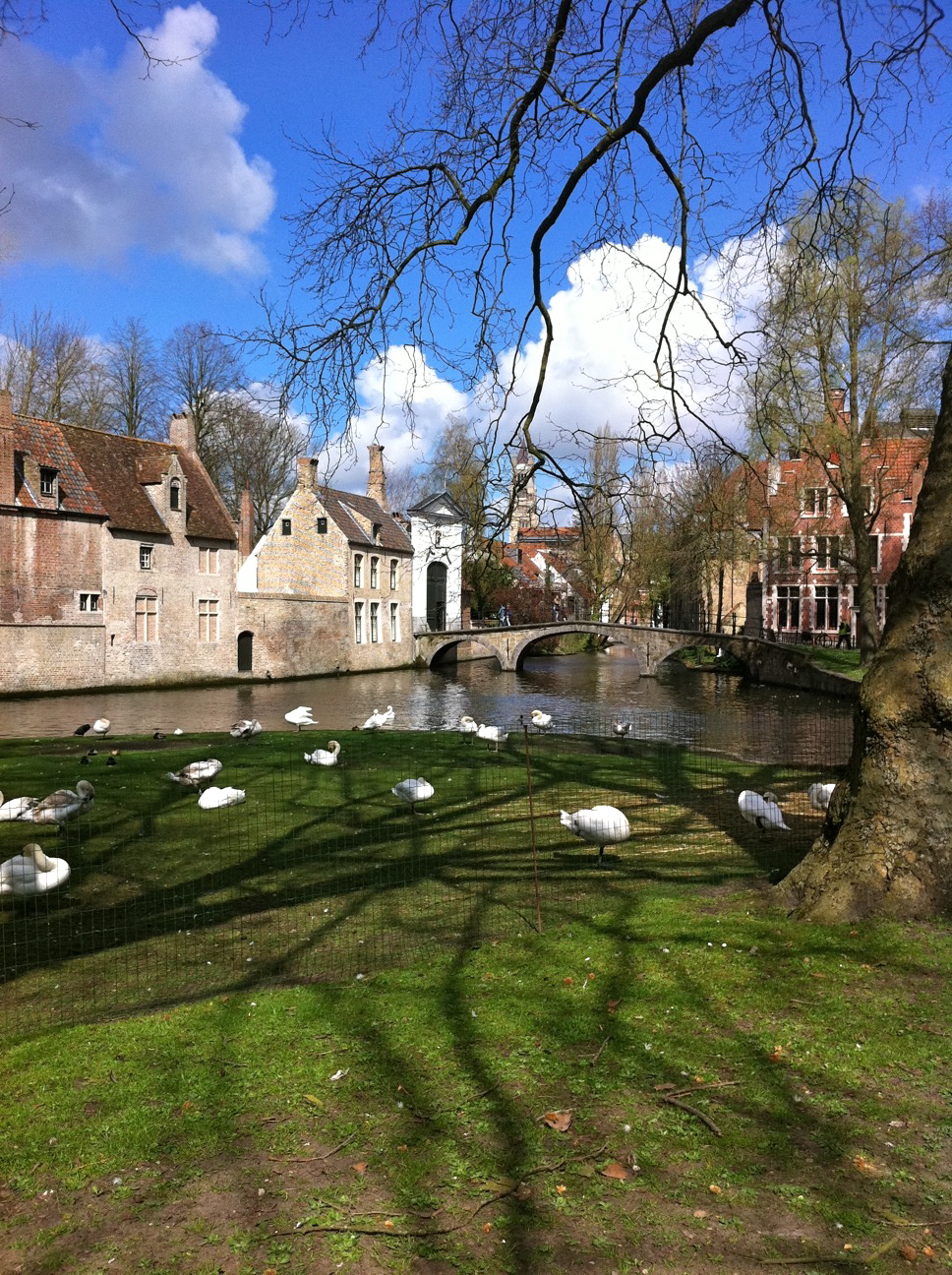 Swans in shadows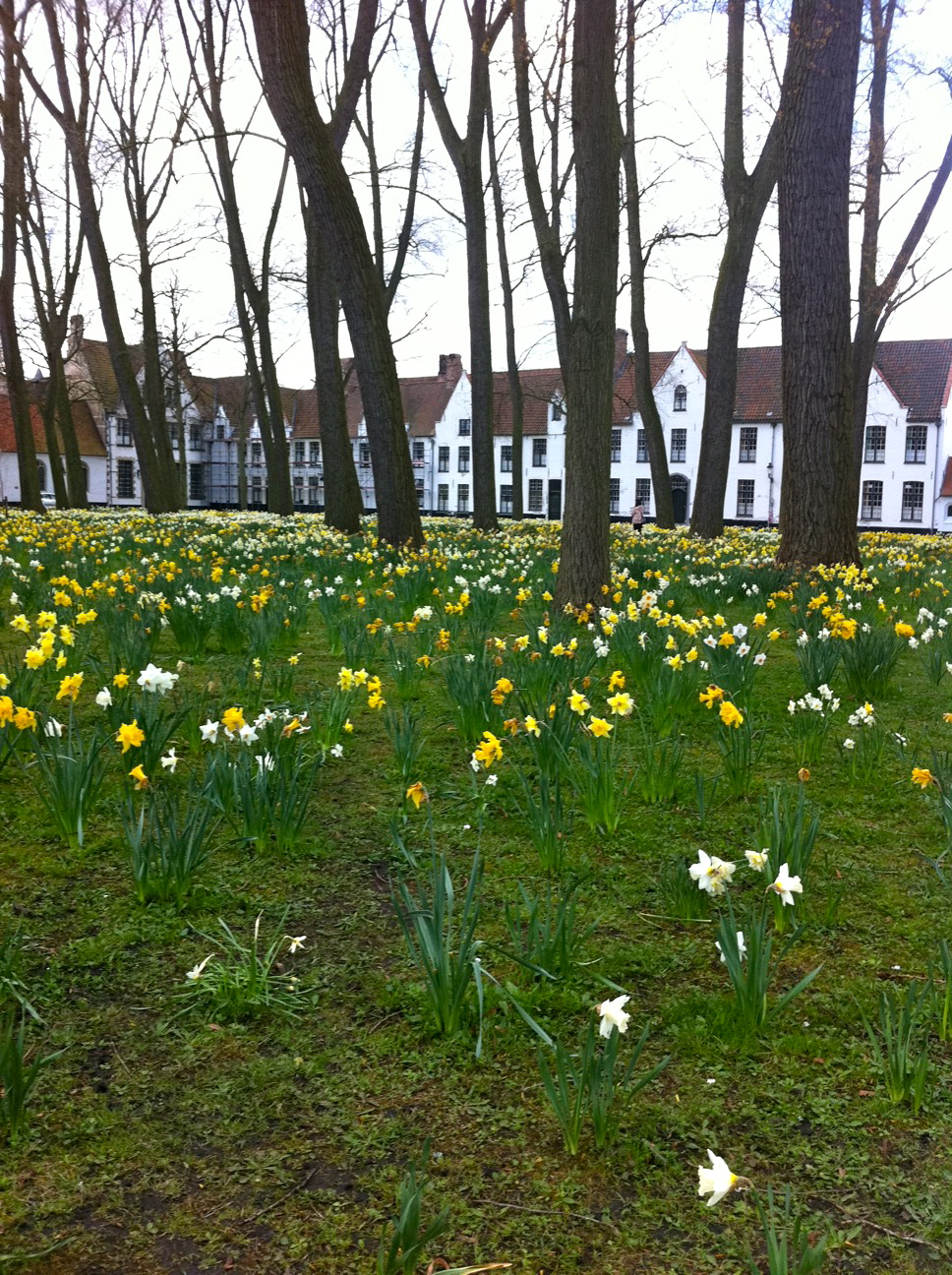 A carpet of daffodils by the Beguinage, an area exclusively devoted to pious single women, through the ages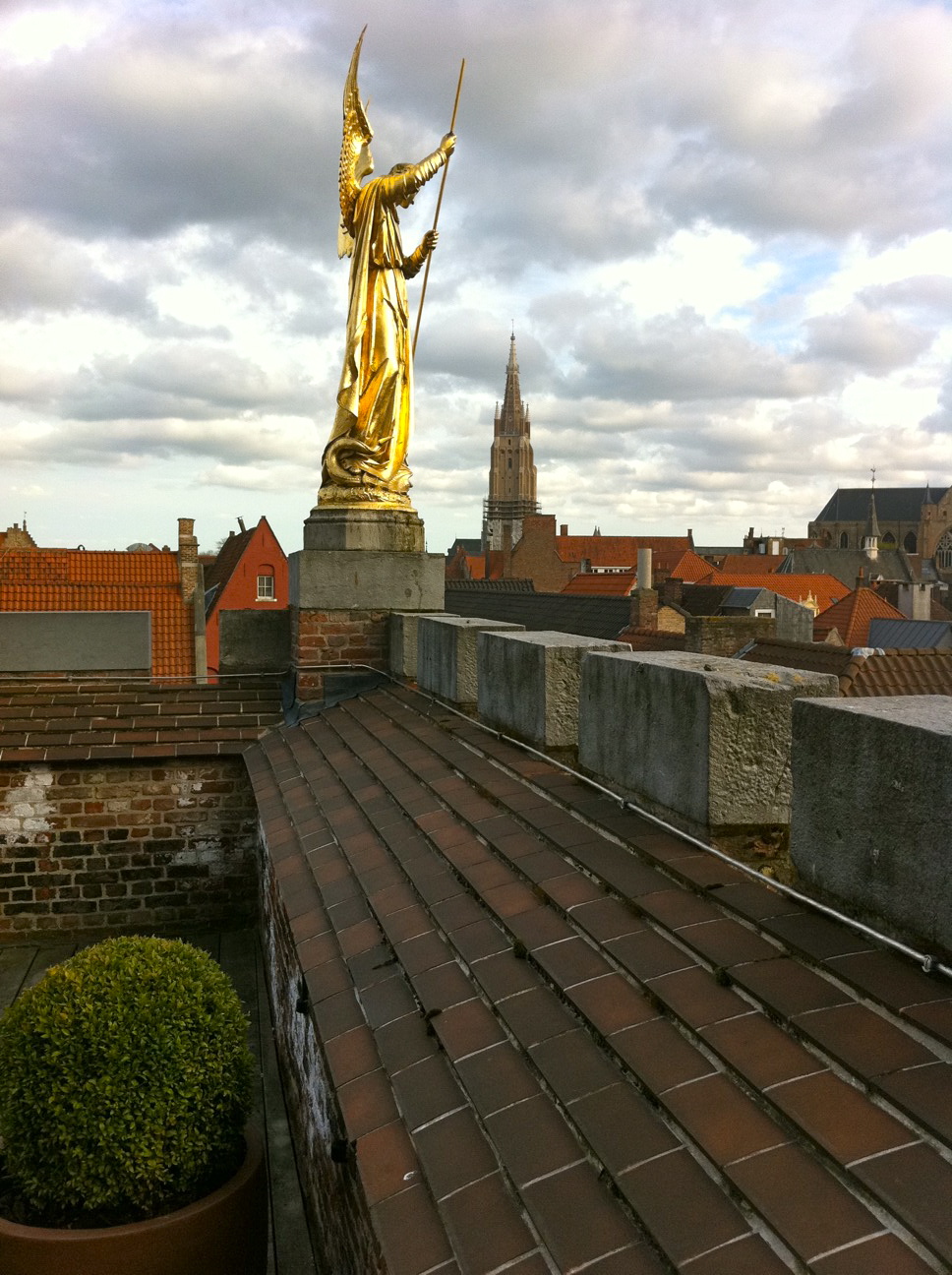 An angel on a balcony at the Kempinski hotel, looks out on the rooftops of Bruges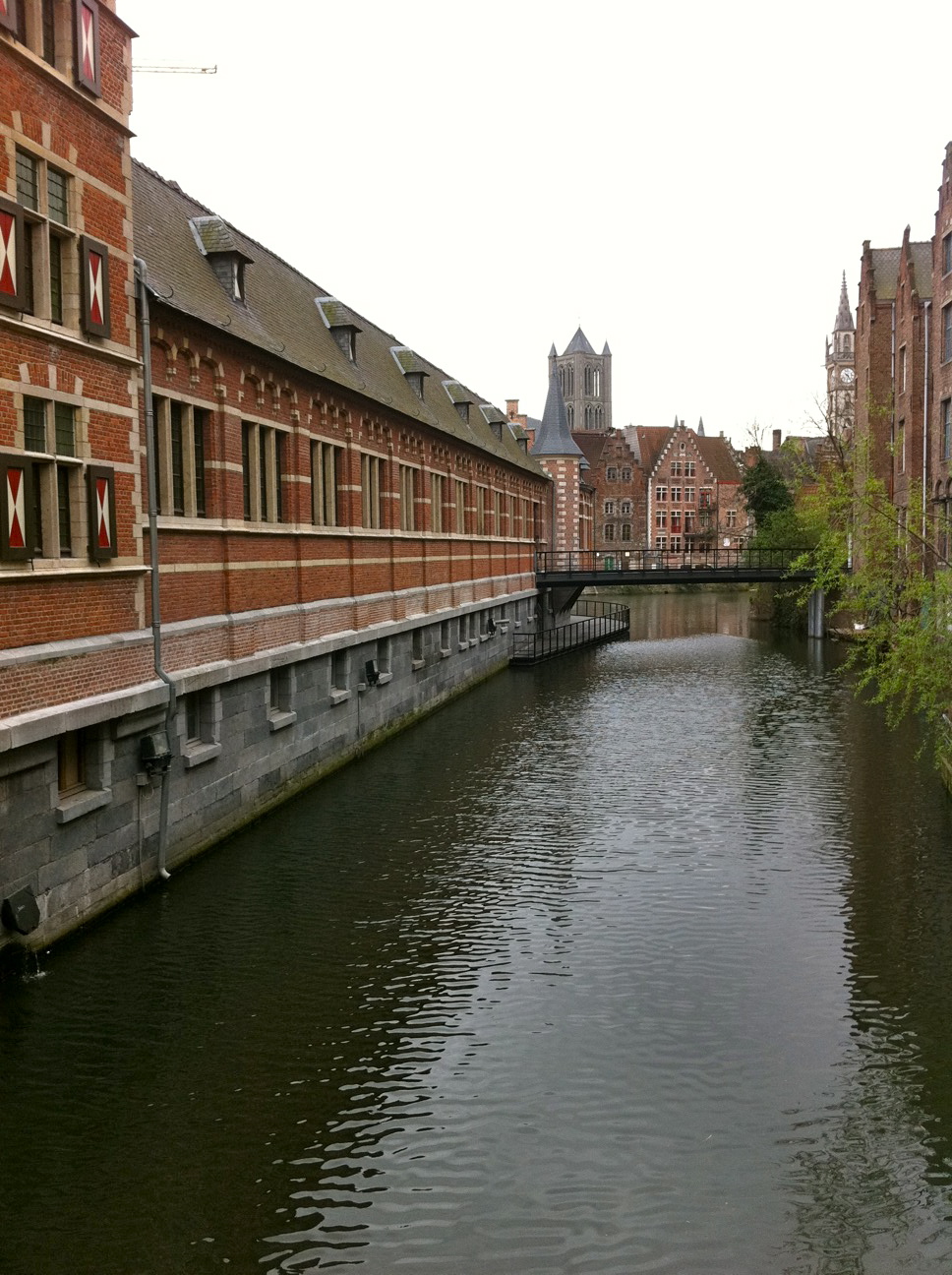 A Ghent canal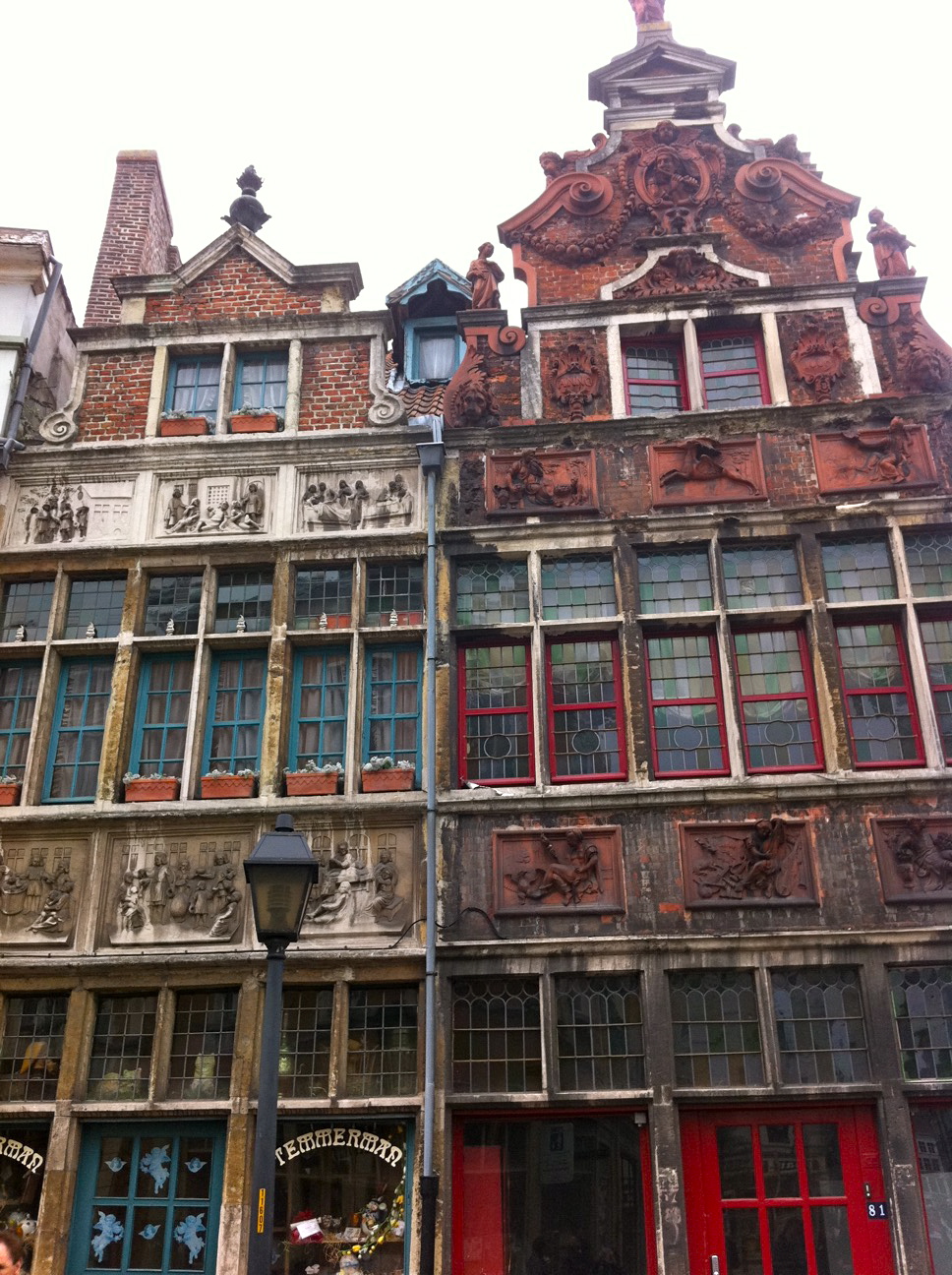 Ghent architecture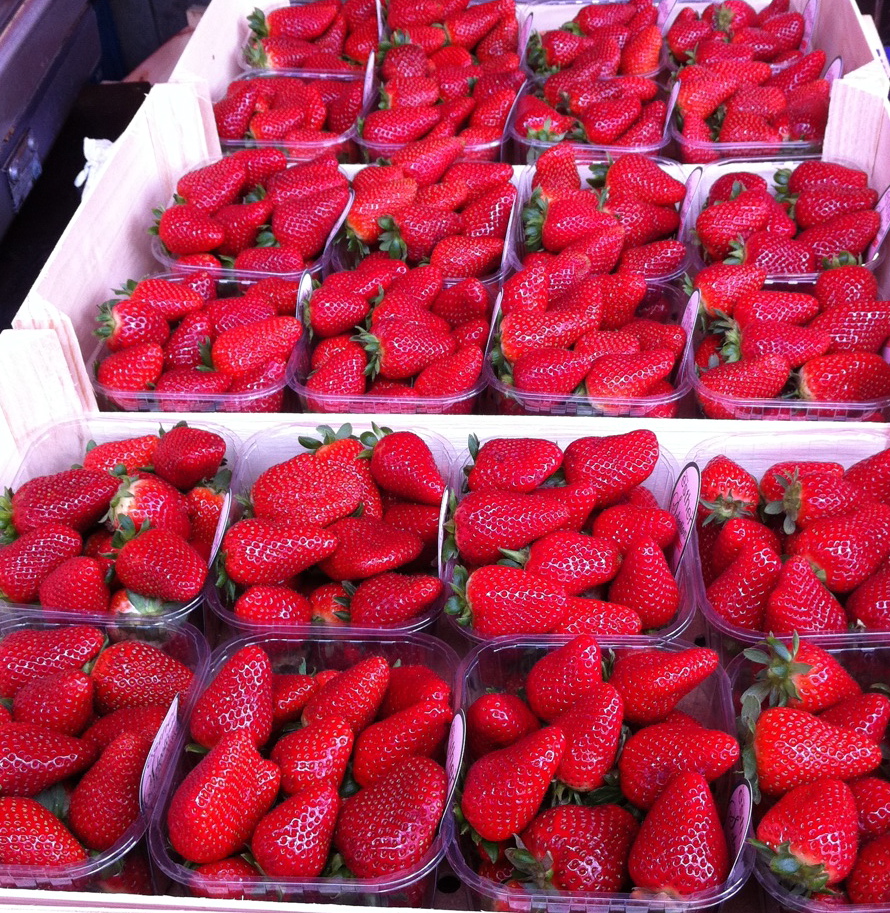 Greenhouse strawberries in Ghent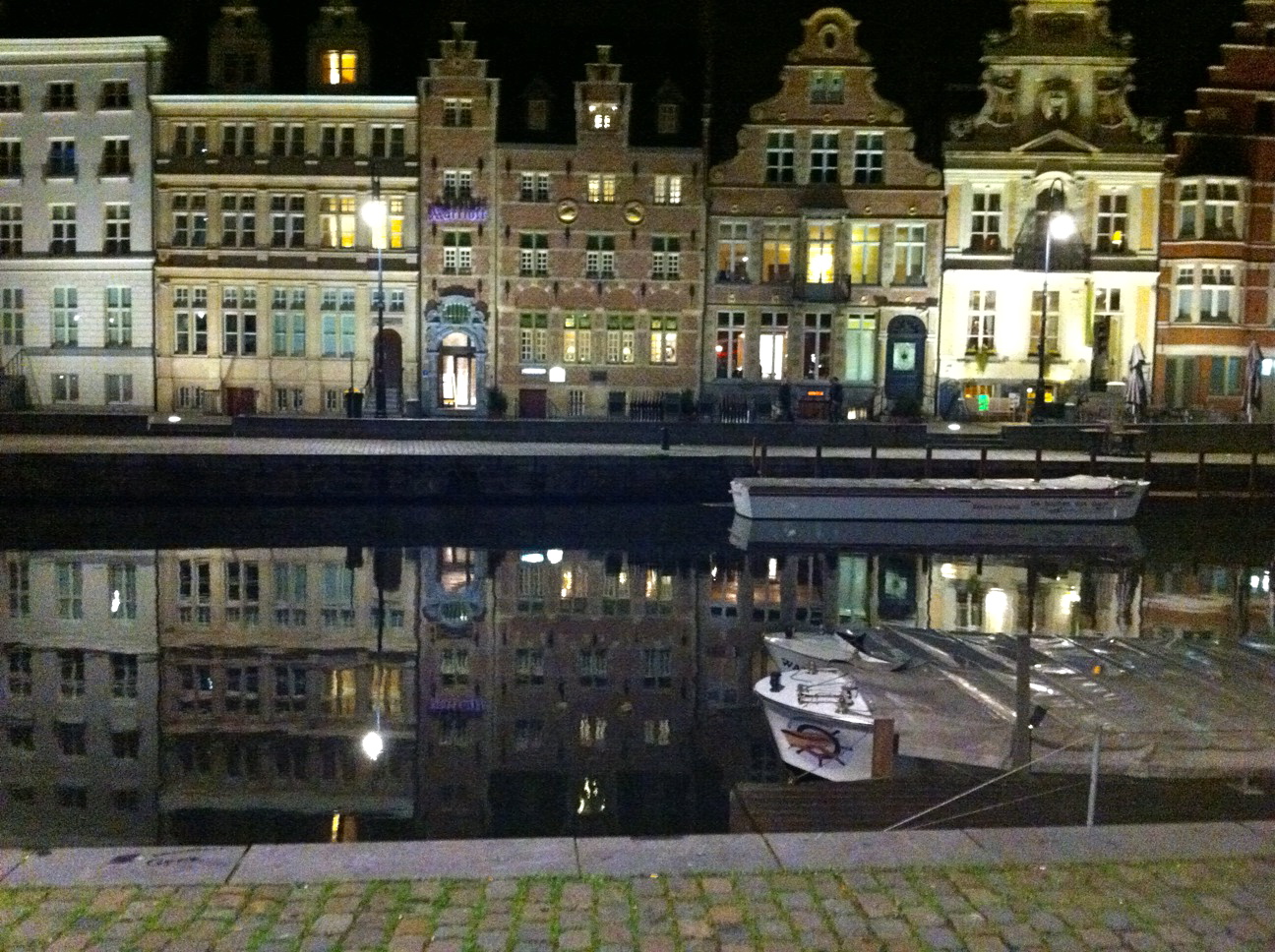 Night in Ghent
Follow Lea Lane on Twitter: www.twitter.com/lealane