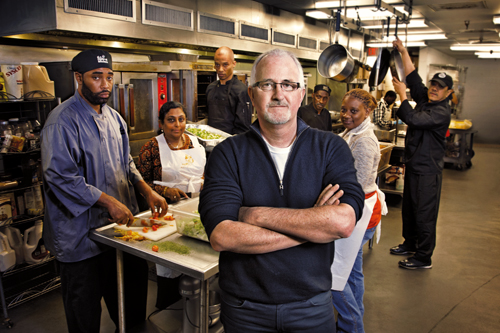 Through job training, meal distribution and supporting local food systems, D.C. Central Kitchen uses healthy food as a tool to strengthen community. The organization has served 25 million meals, helped 1,000 men and women gain full-time employment and empowers 5,000 student volunteers every year to implement its model in 30 communities. The man behind it all is Robert Egger.
As the U.S. presidential election approaches, many Americans are anticipating (or fearing) change. Much of that change seems out of our direct control, but is that true? Despite a troubled political system and a struggling economy, do average citizens have the power to create positive change within, not only their lives, but also the lives of others?
Among those featured in the book are several local heroes whose nonprofits are based in Washington, D.C. Readers will meet Robert Egger, founder of D.C. Central Kitchen, where the homeless are trained to prepare the food they feed to themselves and others. And Darell Hammond, whose organization KaBOOM! builds playgrounds in low-income communities.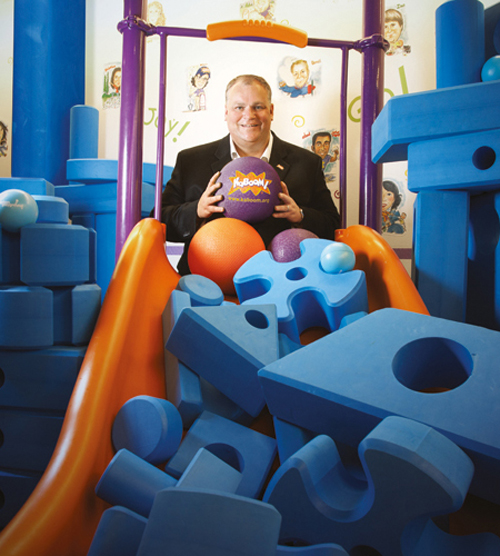 Darell Hammond has built a philanthropic empire around the simplest of mottos, "Have playground, will travel." Under Hammond's 16-year leadership, KaBOOM! has orchestrated the construction of more than 2,100 playgrounds in neighborhoods in need across America.
A web of social entrepreneurship is beginning to spread, connecting D.C. with New York, Los Angeles, San Francisco, Detroit, Chicago, and many other cities across the country. My hope is that Everyday Heroes makes these connections even stronger.
These two passionate souls are making significant, measurable differences in the lives of millions. They earned their places among these 50 pioneers, who boast a variety of surprising backgrounds and beginnings, and they leave no doubt that any "ordinary" citizen with the requisite amount of passion and ingenuity can create extraordinary change. There are no more excuses.
FOLLOW HUFFPOST