It's that time when we all try to check out the late-December releases that snuck in just under the wire to qualify for critics' awards and the Oscars, though in truth they are January releases. Mike Leigh's latest gem, Another Year, is but one example.
It's also time to pay attention to those critics' rundowns and catch up with good films from 2010 that are now available on DVD. Thank goodness home video, video on demand, and streaming downloads are now making indie, foreign, and documentary films available to discerning moviegoers whether or not they live in a city served by specialty theaters (or what we of a certain age used to call "art houses").
I don't think 2010 was a particularly distinguished year, but when it's time to make lists of the best there always seem to be good performances to cite and unsung movies to tout. I do just that in a year-end wrapup column on my website at leonardmaltin.com.

Meanwhile, here are my current picks of movies I think are worth your time. Any film is best appreciated on a theater screen, but it's better to see my last two selections on DVD than not at all.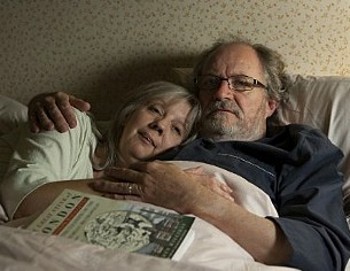 The remarkable British filmmaker Mike Leigh offers one of his finest works, a compassionate look at a good-hearted couple (Jim Broadbent and Ruth Sheen), and the people in their orbit over the course of four seasons' time--including a super-neurotic friend (Lesley Manville) who just may remind you of someone you know. Funny, sad, humane, and quite beautiful. Click HERE to read my full review.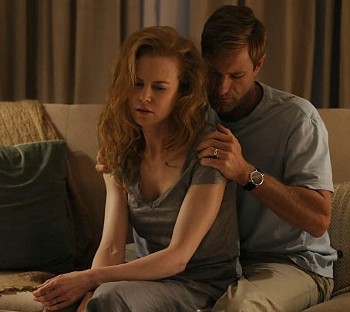 Nicole Kidman produced and stars in this adaptation of David Lindsay-Abaire's Pulitzer Prize-winning Broadway play. Kidman and Eckhart are a married couple reeling from the tragic loss of their young son, unable to communicate with one another as they each deal with grief in their own way. A beautifully observed drama, skillfully directed by John Cameron Mitchell. Click HERE to read more about Rabbit Hole.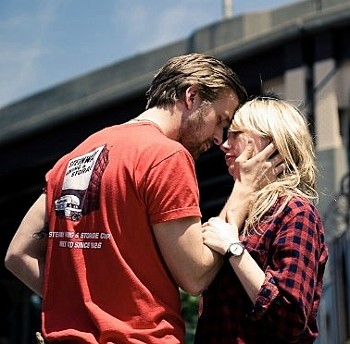 Ryan Gosling and Michelle Williams deliver fearless performances in this double-edged look at a relationship, hopscotching from its first dizzying moments of love and passion to its sorrowful disintegration five years later. It's not perfect, but it's admirable in its unblinking depiction of raw emotions, reminiscent of a Cassavetes film. Written and directed by Derek Cianfrance. Click HERE to read the full review.
MOTHER AND CHILD (on DVD)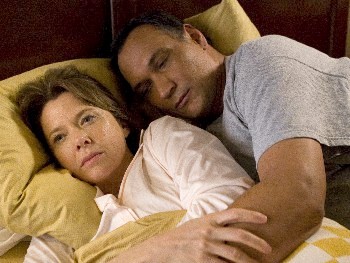 Overlooked in its theatrical release, this deeply-felt drama from gifted writer-director Rodrigo Garcia interweaves the stories of three disparate women: prickly caregiver Annette Bening, tightly-wound career woman Naomi Watts, and single-minded Kerry Washington, who wants to adopt a child. Exceptional performances by a fine ensemble make up for a degree of contrivance in the storytelling. Click HERE for my full review.
EXIT THROUGH THE GIFT SHOP (on DVD)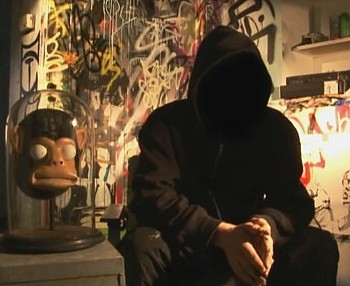 This unique and exhilarating film is either a) the fascinating and improbable saga of a man named Theirry Guetta, whose obsession with graffiti and street artists grew out of hand, or b) a sly hoax about the art world hatched by the unpredictable artist known as Banksy. Regardless, it's a spirited adventure and great fun to watch. The real story behind the film may be revealed--at least, in part--if it should be nominated for an Academy Award.
SUBSCRIBE TO & FOLLOW CULTURE SHIFT
Every Friday, HuffPost's Culture Shift newsletter helps you figure out which books you should read, art you should check out, movies you should watch and music should listen to. Learn more