By Leonard Maltin
Despite the air of doom and gloom that permeates the movie industry--especially the ever-struggling independent sector--there have been some success stories this summer, notably The Kids are All Right and Joan Rivers: A Piece of Work, two disparate but equally satisfying films. I hope more people will see Get Low once the Oscar drumbeats begin for Robert Duvall's performance.
The lure of Oscar will hang strongly over other fall releases, as usual, but even now there are some exceptional films from around the world playing in U.S. theaters. Don't miss the opportunity of seeing a terrific movie like Mesrine as it ought to be seen, on the big screen. If there were any justice, its leading man, Vincent Cassel, would be a contender for Best Actor.
I spotlight films like this every week on my ReelzChannel show Maltin on Movies, and you can watching streaming segments at www.reelzchannel.com/maltinonmovies.
MESRINE: PUBLIC ENEMY NUMBER ONE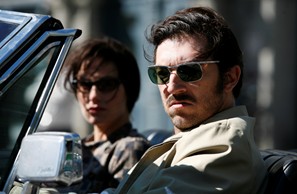 Part two of Jean-François Richet's expansive, and explosive gangster saga from France details the balance of Jacques Mesrine's unbelievable exploits (which began in Part One, Killer Instinct). If anything, this installment is an even better showcase for actor Vincent Cassel, a natural chameleon who plays the cocky, press-savvy criminal whom no jail could contain. (Americans may remember Cassel best as the Russian son of Armin Mueller-Stahl in Eastern Promises.) To see and hear more about Mesrine click HERE.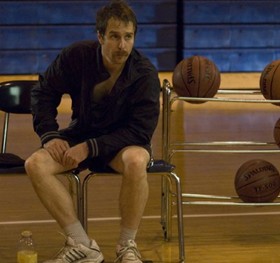 This story of a down-and-out divorced dad (Sam Rockwell) who agrees to coach a high school girls' basketball team embroiders its basic formula with novel twists and well-drawn characters. Filmmaker James C. Strouse (the novelist who wrote Lonesome Jim and made his directing debut with Grace is Gone) and his engaging cast turn a potential cliché into winning entertainment. Click HERE to see and hear more bout The Winning Season.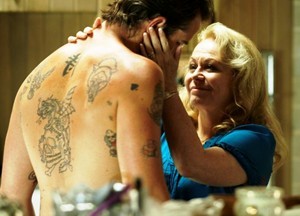 Former journalist David Michôd makes an impressive writing and directing debut with this stark drama about a teenage boy whose mother dies, leaving him in the clutches of his grandmother (Jacki Weaver, in a chilling performance). She's the den mother of an amoral crime family that warily exposes the innocent boy to a grim new world. See and hear more Animal Kingdom coverage by clicking HERE.
A FILM UNFINISHED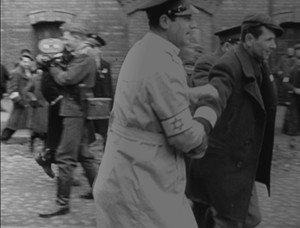 A Nazi propaganda film about the Warsaw ghetto that was never completed forms the core of this absorbing documentary. Filmmaker Yael Hersonski contextualizes the raw material, exposes its falsehoods, and even screens it for survivors who re-live these painful memories. The result is a subtle but effective examination of how the camera can lie--and how that lie can live on.
SOUL KITCHEN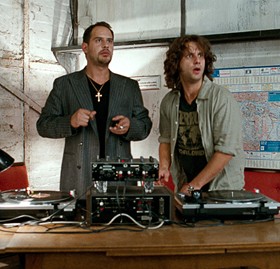 A Greek-German restaurateur (Adam Bousdoukos, who also co-wrote the screenplay) operates a funky neighborhood café in Hamburg, but he has no head for business and gets himself, and his establishment, into all sorts of trouble. This likable farce was directed by Fatih Akin, who made The Edge of Heaven.
Leonard Maltin holds court at www.leonardmaltin.com. The new 2011 Edition of his annual paperback reference Leonard Maltin's Movie Guide has recently been published by Penguin.
SUBSCRIBE TO & FOLLOW CULTURE SHIFT
Level up. Read THIS and be the most interesting person at your dinner party. Learn more