The cinematic pickings remain relatively slim this spring, but there are always isolated bright spots here and there. Any month when I can spotlight work by The Dardenne brothers of Belgium, the Duplass brothers of the U.S., and such provocative filmmakers as Morgan Spurlock and David Cronenberg can't be all bad.
Although Spurlock keeps busy with documentary projects for TV and theaters, the Duplasses make him seem positively lazy. Mark Duplass maintains a separate acting career even as he continues to collaborate with his brother Jay on theatrical features. Jeff, Who Lives at Home is playing now but they already have another film set to open in June, The Do-Deca-Pentathlon.
JEFF, WHO LIVES AT HOME (in theaters)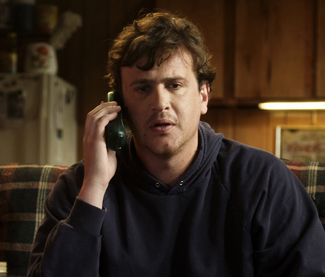 Jason Segel plays a 30-something who is paralyzed by life, to the dismay of his mother (Susan Sarandon) and disdain of his brother (Ed Helms)--whose marriage (to Judy Greer) and career are headed for the rocks. Seriocomedy, written and directed by Jay and Mark Duplass, plays almost like a shaggy-dog joke, but the payoff is surprisingly satisfying. HERE is my full review.
THE KID WITH A BIKE (in theaters)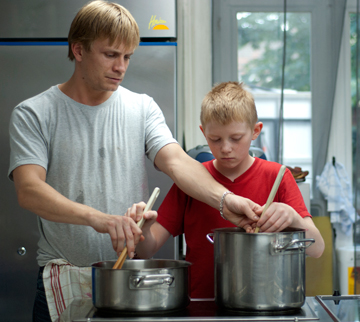 Jean-Pierre and Luc Dardenne have a way of telling deceptively simple stories that pack an emotional wallop, and this is one of their best. Newcomer Thomas Doret plays a troubled boy who is shattered when his father abandons him, and unable to accept the genuine kindness of a woman (Cécile de France) who takes him in. The Dardennes use a sober, documentary-style approach to storytelling that asks us to decide how we feel about the drama that's unfolding, instead of telling us, as so many movies do. Click HERE for my full review.
TURN ME ON, DAMMIT! (in theaters)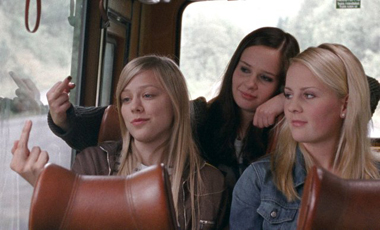 This slight but engaging comedy from Norway focuses on a 15-year-old girl who is desperate to experience sex, which seems unlikely in the dull, small town where she lives, and everybody minds everybody else's business. This has a freshness that marks writer-director Jannicke Systad Jacobsen as a talent worth watching.
COMIC-CON IV: A FAN'S HOPE (in theaters and on demand)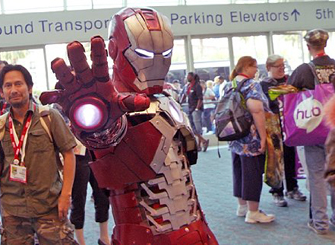 Morgan Spurlock celebrates the wide variety of people who view the annual San Diego Comic-Con as a kind of Mecca, from young, would-be comic book artists and a budding costume designer to a veteran dealer who bemoans the fact that most attendees nowadays come for the movie stars and don't even read comic books. A breezy and amusing film about a genuine pop culture phenomenon.
A DANGEROUS METHOD (on DVD and Blu-ray)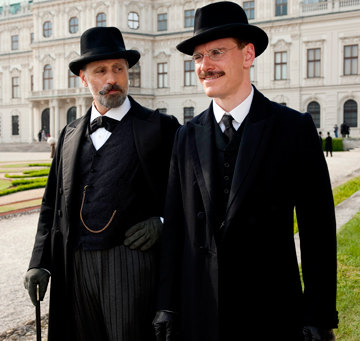 Playwright and screenwriter Christopher Hampton has devised a compelling character study of Sigmund Freud, Carl Jung, and a young Russian patient, plagued by anxieties, who eventually becomes their colleague during the formative years of psychoanalysis. The performances--by Viggo Mortensen, Michael Fassbender, and Keira Knightley--are superb, and director David Cronenberg orchestrates this dialogue-driven movie with understated finesse. Read more about it HERE.
Leonard Maltin is the editor of the long-running annual paperback reference Leonard Maltin's Movie Guide (and its companion volume, Leonard Maltin's Classic Movie Guide) and the host of Maltin on Movies on Reelz. He holds court at www.leonardmaltin.com.
SUBSCRIBE TO & FOLLOW CULTURE SHIFT
Level up. Read THIS and be the most interesting person at your dinner party. Learn more