By Leonard Maltin

Fall is typically the season when Hollywood begins to release its "prestige" pictures and the line blurs a bit between independent films and specialized studio fare. The pipeline is still a bit thin, but as always there are good movies worth going out of your way to see, with rewards more enduring than those one might derive from the latest installment of Resident Evil. (I'm not being snobbish: even fans of the series agreed that the recent sequel was running on fumes.)
Still, any month that offers audiences a new Woody Allen movie, a lively British import directed by Stephen Frears, and an almost pigeonhole-proof documentary can't be accused of lacking variety.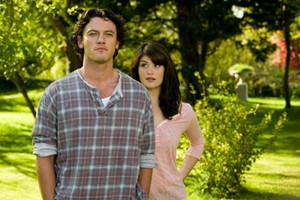 Tamara Drewe (opening October 8)
Stephen Frears (My Beautiful Laundrette, The Grifters, Dirty Pretty Things, and The Queen, to name a few) brings intelligence and taste to every film he tackles, and he's on top of his game in this adaptation of Posy Simmonds' graphic novel, inspired by Thomas Hardy's Far From the Madding Crowd. Lovely Gemma Arterton leads a fine British cast in a bracingly quirky tale of sexual misadventures in the "quiet" English countryside.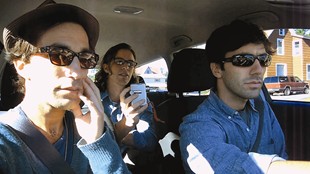 Catfish
Filmmakers Henry Joost and Ariel Schulman obsessively document each other's lives and that of Ariel's photographer-brother Nev. Nev receives a painting from a precocious 8-year-old who admires his work and before long, Nev is in an e-mail/text relationship with the girl's sexy older sister. The plot thickens from there. This provocative, cautionary tale about modern-day communication offers one surprise after another--and unlike most reality TV shows, reflects its filmmakers' compassionate sensibilities. Click HERE to read my full review.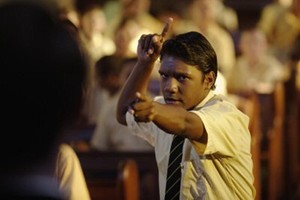 Bran Nue Dae
Aboriginal filmmaker Rachel Perkins deals with her heritage in this disarming and cheerful musical, based on a stage play that rocked Australia some twenty years ago. Geoffrey Rush heads a lively, appealing cast in a most unusual film that shows how far the country has come, being able to wink and smile at a sorry chapter of its history. To see and hear more about Bran Nue Dae click HERE.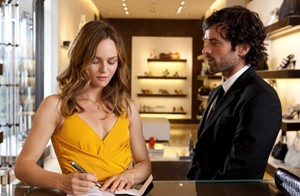 Heartbreaker
Hollywood seems to have lost the ability to make a bright, engaging romantic comedy. They ought to take some lessons from the people (including one American writer) responsible for this thoroughly entertaining yarn about a man (Romain Duris) who hires himself out to break up relationships--usually by angry parents. He meets his Waterloo, so to speak, in Vanessa Paradis. What a charmer this is. To read my full review click HERE.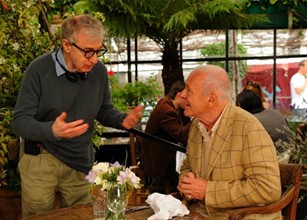 You Will Meet a Tall, Dark Stranger
Not every Woody Allen film is a gem, but even when he's not at his very best, he can still create interesting characters and give them compelling dialogue. Add to that his ability to attract the best and brightest actors in the world and you've got a film well worth seeing, even if it isn't great. I loved watching Anthony Hopkins, Naomi Watts, Josh Brolin, Antonio Banderas, Freida Pinto, Gemma Jones and company in this diverting (and dour) comedy-drama. Click HERE to read my review.

SUBSCRIBE TO & FOLLOW CULTURE SHIFT
Level up. Read THIS and be the most interesting person at your dinner party. Learn more