When the Obamas ascended to the White House earlier this year, many Washingtonians breathed a sigh of relief: after serving a grim eight-year sentence in the Prison of No Fun, they were finally up for parole. The capital's social life was about to come alive again at last.
Looking back over the last 220 years of American administrations, it's quite amazing how the First Couple - and the First Lady in particular - has set the social tone of Washington, and often that of the country and even the world. Last December, President-elect Obama pledged that, as a First Couple, he and Michelle Obama would "open up the White House and remind people this is the people's house."
Since moving into the White House, the Obamas have thrown poetry slams, hosted glittering galas, and planted a First Vegetable Garden. Michelle Obama in particular has ushered in new era of style and entertaining - and making good on her husband's promise, she's chosen to include us in the fun. Ms. Obama's open doors and open persona has not just made for good spectating; it has encouraged the rest of the country to follow suit.
Other First Ladies have dripped in a certain glamor, but they liked to keep it to themselves. Closed-door White House hostesses, such as a Galanos-clad Nancy Reagan or Oscar de la Renta-outfitted Laura Bush may have entertained on an elite level, but often left the public with its nose pressed up against the glass when it came to participating in the world of the White House.
These contemporary first ladies aren't the only ones to have privatized their hospitality. First Lady Elizabeth Monroe, whose husband James Monroe was president from 1817 to 1825, "changed White House customs to create the formal atmosphere of European courts. Even the White House wedding of her daughter Maria was private," according to her White House biography.
This special edition of Let's Bring Back will celebrate several of the White House's most inclusive hostesses. As a column (and soon a book!), Let's Bring Back celebrates rituals, curiosities, personas, and ideas from times past. Now that we are in an era of high-participation again, it seems like a good time to revisit some of the First Ladies who've welcomed the American public with open arms.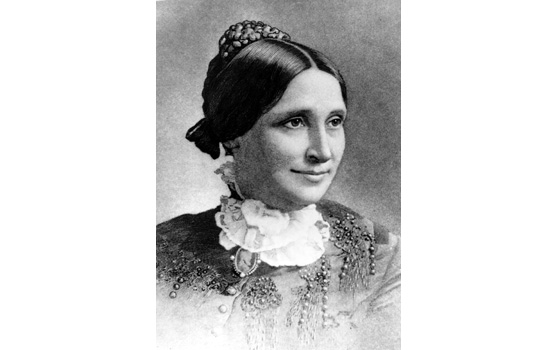 Wife of President Rutherford B. Hayes (Republican; in office from 1877 - 1881)

Many years before moving to Washington, Ms. Hayes was a constant presence on the front during the Civil War, where her husband was commanding the 23rd Ohio Volunteer Infantry. She earned the nickname "Mother Lucy" for nursing the wounded at the camps, and this compassionate impression followed her into the White House.
Though she was a temperance advocate and liquor was banned at the mansion during this administration ("The water flowed like wine," joked one guest), Ms. Hayes was a very popular and accessible White House hostess. According to one biographer, she "urged guests to wear street clothes. During the holidays, she invited staff members and their families to Thanksgiving dinner and opened presents with them on Christmas morning. When Congress no longer allowed the Easter Egg Roll on the Capitol grounds, she offered the White House lawn as a permanent substitute."
Both concerts and informal "sings" were hosted at the Hayes White House; Ms. Hayes also established a small White House zoo, conservatory, and First Lady Hall of Fame. By the end of the Hayes tenure in as First Couple, Ms. Hayes had become "one of the best-loved women to preside over the White House," according to her official White House biography.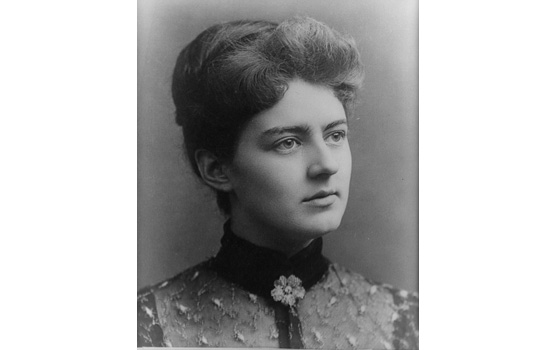 Frances Cleveland (1864 - 1947)
Wife of President Grover Cleveland (Democrat; in office from from 1885-1889, and again from 1893-1897)
Despite the storminess of her husband's presidential tenures, Frances Cleveland became "one of the most popular women ever to serve as hostess for the nation," according to her official White House biography.
Ms. Cleveland was the only First Lady who was married at the White House; the ceremony took place on June 2, 1886 in the Blue Room. At 21, she was also the youngest First Lady to have assumed the "post." "Frankie" (as she was called in the popular press) became an instant celebrity and was mobbed by admirers at public events.
According to another biography, "so closely was her clothing style copied that during the summer of 1887, when two Washington reporters found themselves with no general interest stories, they created a tale that the First Lady had decided to stop wearing the bustle-type dress: shortly thereafter the popular bustle met its fashion demise across the country." The birth of the First Couple's daughter, Esther, at the White House in 1893, generated additional public adoration.
Ms. Cleveland revolutionized the role of First Lady by hosting two public receptions a week, including one on Saturdays, when women with jobs were free to attend. Says a biographer: "Some White House domestic staff members were shocked as common shopgirls, government clerks, maids and other service industry workers lined up in the regal East Room to shake the hand and have a personal word with the popular young First Lady." .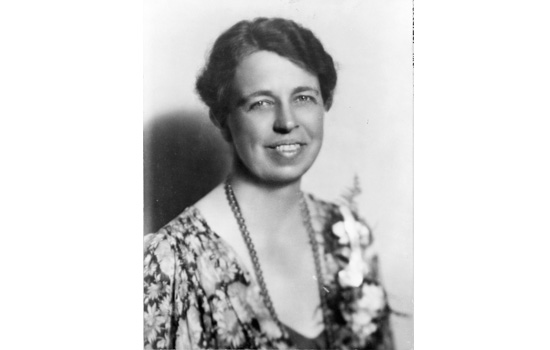 Eleanor Roosevelt (1884 - 1962)
Wife of Franklin Delano Roosevelt (Democrat; in office from 1933- 1945)
It is difficult to overstate how much Eleanor Roosevelt revolutionized the role of First Lady in terms of public accessibility. According to her White House biography, "she greeted thousands with charming friendliness. She also broke precedent to hold press conferences, travel to all parts of the country, give lectures and radio broadcasts, and express her opinions candidly in a daily syndicated newspaper column, My Day."
In one particularly heartbreaking edition of My Day, Ms. Roosevelt details her last day in the White House, following her husband's sudden death:
Yesterday the President and Mrs. Truman and Miss Truman lunched here with us and, from then on, I began to do "last things." At four o'clock, I greeted the members of my press conference for the last time. I have always looked out at the Washington Monument from my bedroom window the last thing at night, and the little red light at the top of it has twinkled at me in friendly fashion ... Now, I have spent my last night in the White House. I have had my last breakfast on the sun porch. And all today, I shall be saying good-bye to different people who have been loyal and kind and have given all that they could for the success of my husband's Administration or for the comfort and welfare of us all as a family.
One social highlight of the Roosevelt years was the 1939 visit of King George VI and Queen Elizabeth, the first British monarchs to set foot on U.S. soil. I love this story: according to one report, Ms. Roosevelt was criticized by some for serving hot dogs to the royal couple during a picnic. How all-American can you get?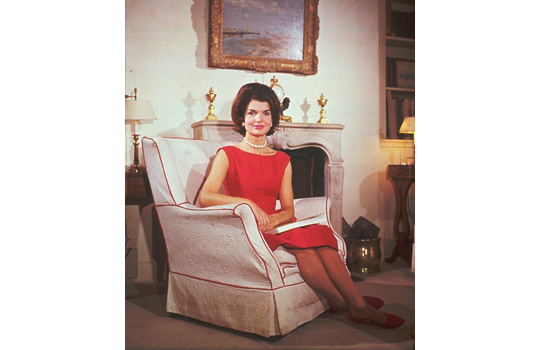 Jacqueline Kennedy (1929 - 1994)
Wife of John F. Kennedy (Democrat; in office from 1961 to 1963)
During the Kennedy reign as First Couple, the White House itself became a symbol of youth, hope, and glamor, as Jacqueline Kennedy stripped away the dowdy remnants of Eisenhower-era decor, determined to elevate the White House's aesthetics with historical art and period pieces. While this might have been seen as an expensive, elitist project by some, the Kennedys described the renovation as an effort to preserve the heritage of the American presidency.
When public curiosity about the project reached a fever pitch, in the ultimate gesture of inclusion, Jacqueline Kennedy invited the entire world into the White House to see the results of the "restoration."
On the night of February 14, 1962, three out of four television viewers tuned to CBS or NBC to watch A Tour of the White House with Mrs. John F. Kennedy. Four nights later, ABC rebroadcast the program to a sizable national audience; the show was then syndicated in more than fifty countries around the globe. The Museum of Broadcast Communications says that ultimately "hundreds of millions of people saw the program, making it the most widely viewed documentary during the genre's so-called golden age." The unprecedented program, with its inside-look at "Camelot," helped transform the Kennedys from a politician and his wife into international icons.
During the televised tour, President Kennedy made a brief appearance. Of his wife's renovations, he said: I think if [young boys and girls] can come here and see alive this building and in a sense touch the people who lived here, then they'll go home more interested and I think they'll become better Americans. Some of them may want to someday live here themselves -- even the girls."
In Fall 2010, Chronicle Books will release a book by Lesley M. M. Blume based on this popular column. 'Let's Bring Back' will be a sophisticated, stylish novelty book, detailing objects, pastimes, and personas from bygone eras that should not have been left behind. From sealing wax and quill pens to the Orient Express, fainting couches, and limericks, there is a great deal of ground to cover. Please make sure to visit previous installments of Let's Bring Back.

*Follow Huffington Post Style on Twitter and become a fan of Huffington Post Style on Facebook*

This Blogger's Books and Other Items from...
SUBSCRIBE TO & FOLLOW LIFESTYLE
HuffPost Lifestyle is a daily newsletter that will make you happier and healthier — one email at a time. Learn more