"I'm gay."
There are few words that are more heartbreaking, sincere, and terrifying to say. They are words that many of us have dreaded saying, and words many of our family members wish they didn't have to hear. They are also the first step in a scary and exciting new journey, that towards self-acceptance and love.
Being closeted about your sexual orientation and/or gender identity is a terrible burden to bear. It weighs your down heart and soul, but many people decide to stay in the closet because it's easier (or, in some situations, more comfortable) than coming out. Coming out is, without a doubt, one of the most stressful experiences an LGBT person goes through. It changes everything in a matter of seconds. Families can be brought closer or torn apart with a few simple words. And yet for all the terror and apprehension that coming out brings out in people, it is the one unifying experience that the LGBT community has -- it's something that binds us together and creates our story, our unique narrative. While no two experiences are identical, there's something comforting in knowing that someone else in our community went through something similar, and that there's something to be gained from listening to their story.
Brooks Gabel, the founder of justlikeyou.org, the social network for people going through the coming-out process, discovered this in August 2012. After returning home from studying abroad, he woke up to a text from an unknown number -- a classmate who, knowing Gabel had come out to his family in May 2012, was reaching out to ask him about his experience, and to ask advice on coming out to their friends and family. Shortly thereafter, Gabel received another message from a friend asking similar questions. This is when Gabel realized that people who were coming out needed someone to talk to -- and not only that, they needed someone to speak with who had gone through the process themselves. This realization set Gabel on a journey that leads to April 2014, when his dreams become a reality with his website, justlikeyou.org, going live.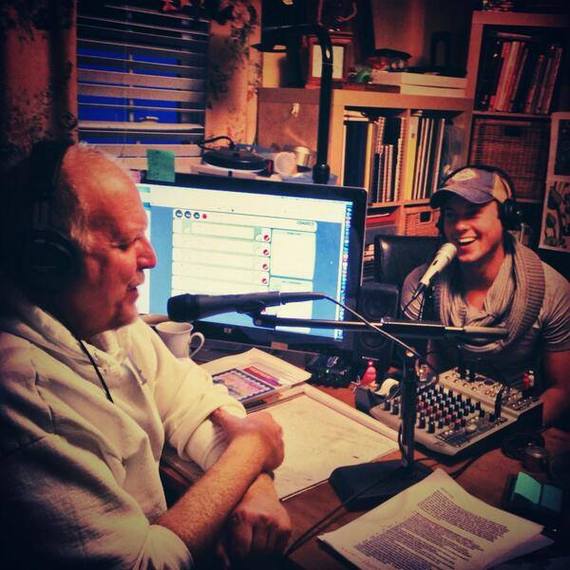 What is justlikeyou.org? As you've probably guessed by now, it's a revolutionary new social network for people going through the coming-out process. Free and anonymous, the network connects those going through the coming-out process with users and volunteers who have already been through the experience. In the era of phone applications and chat rooms that cater to those looking to connect physically with another person like them, there are few ways for people just looking for a friend to talk to in a safe and confidential manner, and JLY is one of the first resources to provide this, not only for the gay and lesbian communities but for the bisexual and transgender communities as well.
So how does it work? Upon landing on justlikeyou.org, users will be directed to create a profile. All profiles are comprised of two components -basic information and the questionnaire. The questionnaire is intended to collect a snapshot of a user's current perception of their family, friends, and local environment relative to their sexual orientation and gender identity. The questions have been crafted with the help of clinical psychologists and LGBT academics in both Washington, D.C., and New York City. With the data collected from the profiles, users are given matches of people who have experienced many of the same things they may currently be going through. Users are also able to filter other users in order to connect in ways that are most meaningful to them.
Think back to when you came out. Was it difficult? Challenging? Scary? Did you wish you could have someone to talk to, someone who was just like you? Now think about how this social network will alleviate the burden of coming out and take away a lot of the fear that accompanies it.
When fully funded, justlikeyou.org will be set up as a not-for-profit organization providing this free and anonymous resource to people coming out all over the world. With over 20 team members spread all over the world, JLY has a global perspective on coming out.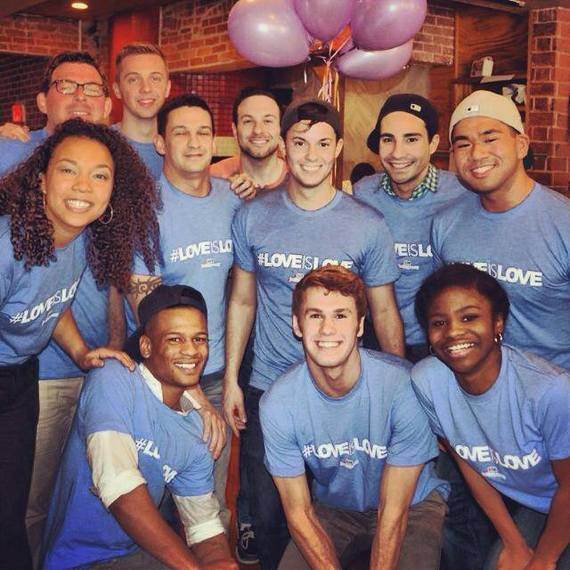 Join us. It's time to eliminate the burden of coming out, and together we can make this dream into a reality.
Interested in learning more about justlikeyou.org? Like us on Facebook and follow us on Twitter, and check out the indiegogo campaign!