On Tuesday, April 21, thousands of students and community members will come together to benefit Burma at the 3rd Annual Mighty Mic Human Rights Awareness Concert at UCLA. This student-run nonprofit concert attracts about 2,000 attendees annually and is fast becoming a UCLA tradition. Last year, Mighty Mic raised over $20,000 for the refugees of the genocide in Darfur; this year's event will highlight the struggle for human rights in Burma, a country that has been under the rule of an oppressive military junta for 43 years. Human rights violations in Burma include the abuse of ethnic minorities, mass rape of women, forced labor, mandatory relocations, and child soldiers. Benefit for Burma's multimedia showcase will feature an eclectic mix of artists from a variety of genres. Blackalicious, Daphne Loves Derby, Audible Mainframe, Jarell Perry, and Brandon Contreras will be performing, and speakers Edith Mirante, Min Zin, Khin Omar, and the All-Burma Monks Alliance will deliver their messages of hope and inspiration.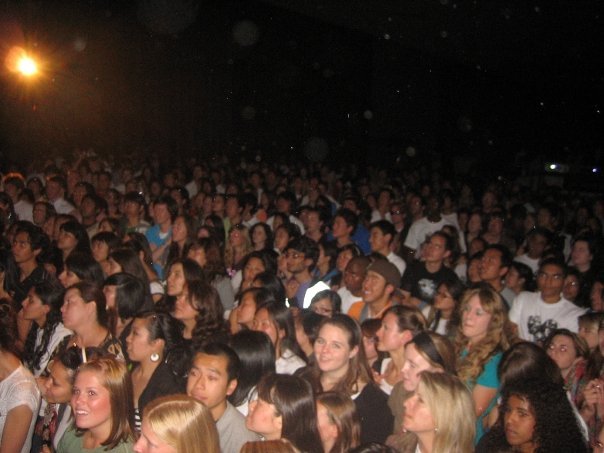 The concert itself is free, but donations are highly encouraged, as all proceeds will go towards Doctors Without Borders (USA) and US Campaign for Burma.
If you have a story about people giving back and changing the world, please let us know. We'd like nothing more than to raise awareness about about the causes you are involved in and help you make a difference.
Causecast is a coalition of change-makers, problem solvers and every day people working together to change the world. We combine the powers of media, entertainment, philanthropy and business for the greater good. In short, Causecast is a community of people like you and nonprofits that are actively involved in causes like child slavery, global warming, mentoring programs, animal rights and autism research, just to name a few.
Our community is growing and we're building a movement. Join us at Causecast.org.
SUBSCRIBE AND FOLLOW
Get top stories and blog posts emailed to me each day. Newsletters may offer personalized content or advertisements.
Learn more