With about a month left of my children's summer vacation, I can't help but think back on my own experiences growing up. I remember the days of playing classic outdoor games like Hide and Seek, Hopscotch, and Freeze Tag, or simply biking to the park with friends in my neighborhood. It's no secret that times have changed, and many kids' idea of "play time" is staying indoors and playing some sort of virtual game, maybe even a virtual sports game (how ironic).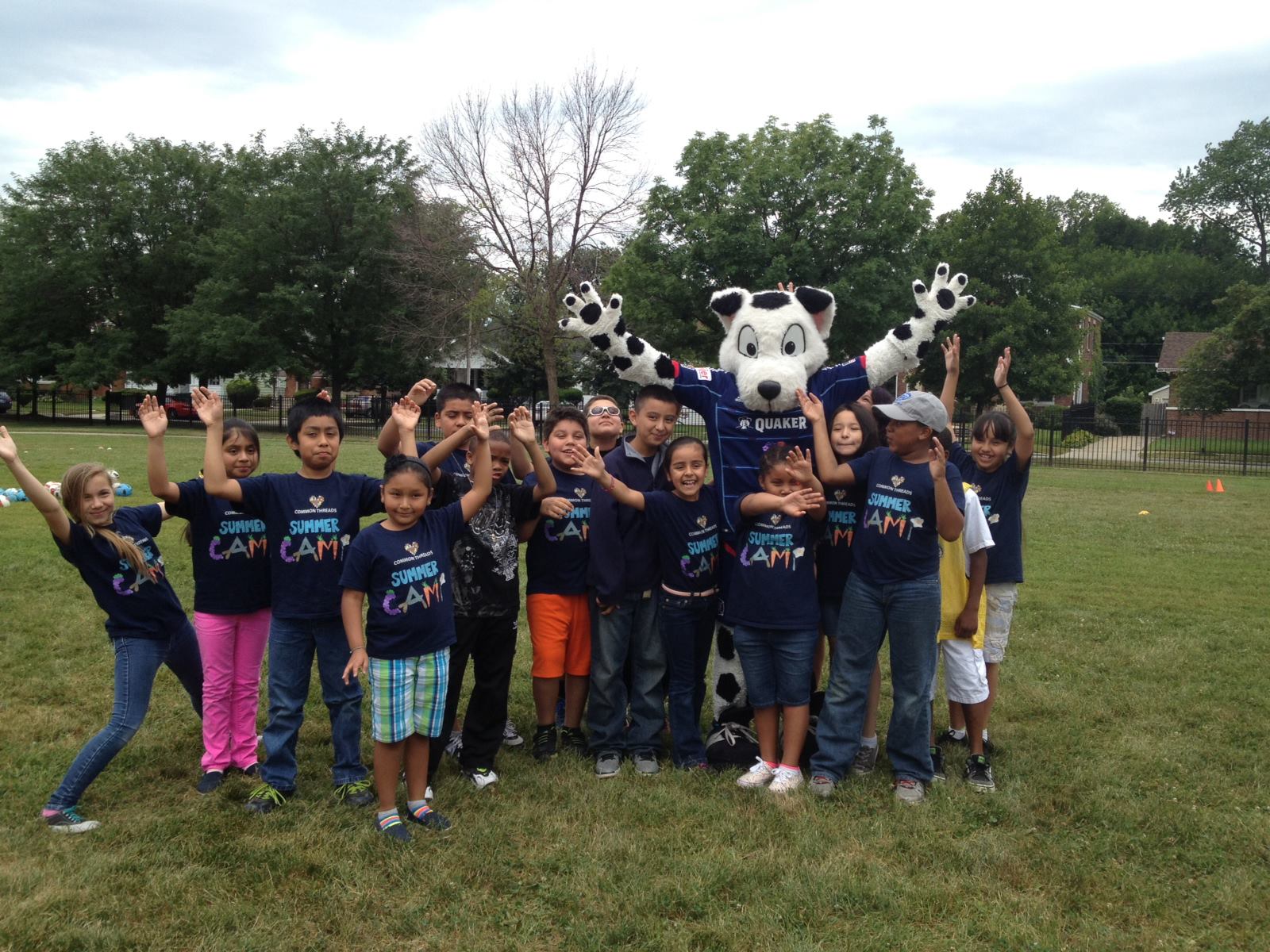 No single solution exists to end the childhood obesity epidemic, but instead it takes numerous efforts to help make a difference. I recently spoke with Dr. Braxton Cosby, physical therapist, certified sports nutritionist and sports trainer, and advocate for Put up your Dukes Foundation, a foundation challenging Americans to lose one billion pounds annually to fight the diseases of excess weight. This is a man who has a passion for helping others and lives with an intense focus on the importance of family. He is, after all, the nephew of America's favorite father, Bill Cosby. Just like his famous uncle did with his humor, Dr. Cosby wishes to instill inspiration and impact on American families via their health and nutrition habits.
Dr. Cosby (who also just finished a book series for young adults, The School of Ministry: The Windgate) is also a radio host with former NFL veteran Jamie Dukes on Ask the Fat Doctors, a program that shines a clinical spotlight on the diseases of excess weight in a multi-faceted and entertaining way. Cosby believes his personal mission is to help others and follows that principle in all aspects of his life. He speaks passionately regarding his involvement with the Put up your Dukes Foundation, challenging Americans to keep to a regular routine of exercise and a healthy diet. With a goal for our country to shed a billion pounds, Cosby estimates that seven million calories have been burned to date. "The biggest challenge in losing weight is people not sticking with their exercise and diet plans," he says. "Most people struggle with the maintenance component and find it difficult to stay excited and engaged in health and fitness." With motivation as the main ingredient, Cosby helps families maintain healthy habits through continued encouragement via his blog where he lays out simplified, weekly steps to maintaining one's health; by tweeting inspirational words; or through topics on his radio show.
"Pattern and consistency are key in helping one reach their personal threshold where they see real results," explains Cosby. "When you're hungry don't consume sugar, which spikes your insulin level and makes you want to eat more." While it may sound like common sense, Cosby urges parents to get their kids to drink plain old water while they are playing and exercising so they learn to correlate and crave H2o with exercise. And when feeling depressed, it is important to remember to not lean on fatty comfort foods or binge. And if you do, he warns, don't spiral! It takes on average 30 days to make a habit, every day is important and everyday is a new opportunity to cut your portions in half and get moving.
"Teaching children about healthy eating practices is huge when it comes to overall health. I teach my children that if they are not hungry at dinner time to eat later," says Cosby. "We are not getting better at managing our health, wellness and fitness. The problem is overeating. I want parents to help their kids to stop impulse eating and gain control over not just the quality, but the quantity of food that they are putting into their bodies."
And just as employers have used incentive to encourage healthy behaviors among employees, kid friendly rewards shouldn't be overlooked. At Common Threads Summer Camps, in Miami and Chicago, we had a badge system for students to show their accomplishments and encourage them to make every day games and activities more physical. "If we can teach kids at a young age that exercise can be cool, healthy, fun, and that everyone can do it, it will naturally become part of their lifestyle from the start," says fitness expert and children's specialist Sara Haley, who helped design the incentive system.
Food and exercise go hand and hand, both in need of alignment with one another for an overall healthy life. With a month left of summer there is still time to get outside, play, explore, and most importantly, have FUN! Listed below are some suggestions and no-tech games that I enjoyed as a kid and you and yours can too.
Summer Camp
Check out what your local park district or YMCA offers this summer. With 2,100 YMCAs offering their "Swim, Sports, & Play" program, and camp for more than 800,000 children, there is always an activity nearby (year-round too!) YMCA camps focus on promoting healthy living and fostering a sense of social responsibility for children and teens nationwide. Find your local YMCA here.
Play games with friends
Red Rover
Divide your group of friends into two teams and form a long line, while holding hands. Have each team face each other, and take turns shouting out "Red Rover, Red Rover, send 'Johnny' right over!" That friend then leaves their team's line and runs as fast as they can to try and break through the held hands on the other team.
Marco Polo
All you need is a group of friends and a pool to play this fun variation of tag. Be sure everyone can stand in the pool that you play in.
Relay Races
Come up with a fun relay race with friends. Create teams and get moving! Some race ideas include:
Wheelbarrow Race - Each team divides up into pairs with one person acting as the wheelbarrow and one as the farmer. The wheelbarrow gets down on their hands and lets the farmer hold their feet. The team races down with the wheelbarrow racing on their hands and the farmer walking behind them holding their feet in the air. The team going to the turning point and then trades places so the wheelbarrow becomes the farmer and returns back to the starting point to tag the next pair on their team. The first team to get all the kids to the turning point and back wins!
Three-legged Race - Split into pairs on your team, with the first pair standing next to each other with their left leg of one runner strapped to the right leg of the other runner. The first team to have all pairs run to the turning point and back wins!
Potato Sack Race - Don't have access to potato sacks? Grab some large pillow cases (with the person of an adult), get in the pillowcase, and hop down to the turning point and back before handing it off to your next teammate in line. The first team to get all the kids there and back wins!
Make up your own game-Use your imagination and design your own game with friends! Just make sure it's safe and keeps you moving.
Sports
Join a summer league for baseball, soccer, swimming, softball, volleyball, or any other type of sport.
Go to the Park
Going to the park is always a recipe for success! It's a fun place to climb, crawl, run, and play with friends.
SUBSCRIBE TO & FOLLOW LIFESTYLE
We're basically your best friend… with better taste. Learn more