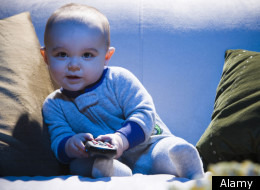 If the Academy can hand out their Oscars for Best Actors, it seems only fair for Nameberry to bestow its own Berry awards on Best Actors' Names. But unlike the Academy, we're not limiting ourselves to the year just past. Instead, we are considering all the Best and Supporting Actor/Actress winners over time. Since two of the four current top girl baby names were Oscar winners decades ago, we won't be listing them. (Sophia Loren took home the Best Actress prize for Two Women in 1961 and Olivia de Havilland won not one but two Oscars -- in 1946 for To Each His Own and in 1949 for The Heiress.) Here are the rest -- the Lifetime Berry Awards for best names!
Anjelica Huston got the Supporting Actress award for her role as Maerose Prizzi in Prizzi's Honor in 1985. Anjelica is a more dainty and delicate alternative to Angelina -- and we think the prettiest of the Angel names.

Colin Firth got top prize for playing the king variously known as George and Bertie in The King's Speech last year. An Anglo-American favorite, the sophisticated and likable Colin has been on the U.S. popularity lists since the 1930s, and is now at Number 111, with alternate spelling Collin not far behind at 148.

Forest Whitaker won Best Actor for playing Idi Amin in The Last King of Scotland in 2006. Forest was one of the seminal nature names to catch on, going back at least a century. Its leafy sylvan image was only slightly damaged by Forrest Gump.

Greer Garson was judged Best Actress in 1942 for playing the gallant Kay, aka Mrs Miniver. Greer is a Hollywood Golden Age name just waiting to be rediscovered. Brooke Shields spelled the name of one of her daughters Grier.

Gwyneth Paltrow received the top actress award in 1998 for her role as Viola in Shakespeare in Love. Gwyneth is a lovely Welsh name that has run the risk of being seen as a one-person property because of its strong identification with Ms. Paltrow.

Ingrid Bergman won two Best Actress Oscars, for playing the fraught Paula in Gaslight in 1944, and the title role in Anastasia twelve years later. Ingrid is a classic Scandinavian name with a lot of crossover appeal -- an ideal choice for parents of Nordic and American heritage.

Javier Bardem was the 2007 Best Actor winner for playing the creepy Anton Cigurh in No Country for Old Men. Pronounced hah-vee-AIR, this Spanish/Basque version of Xavier is widely used in Latino families, and now beginning to be considered by forward thinking Anglos as well.

Maximilian Schell took top honors in 1961 for playing defense attorney Hans Rolfe in Judgment at Nuremberg in 1961. Maximilian and Maximus are two Max-extension names -- all of which mean 'the greatest' -- that are growing in popularity, along with the more relaxed Max.

Mira Sorvino, was the winner of the 1995 Best Supporting Actress Oscar for her comical portrayal of bad girl Linda Ash in Woody Allen's Mighty Aphrodite. Mira, a multi-cultural name with an arty feel, made it onto the popularity list in 2001, and has been climbing ever since, keeping company with cousin Mila.

Olympia Dukakis claimed the Best Supporting Actress award for her role as Cher's Ma, Rose Castorini, in Moonstruck, in 1987. Olympia is a striking name with an athletic, goddess-like aura -- the perfect Olivia substitute. It calls to mind the Greek Mount Olympus, the Olympic games, and the famous painting of a reclining nude by Edouard Manet.

Reese Witherspoon (born Laura Jean Reese) got the Best Actress statuette in 2005 for portraying the real June Carter Cash in Walk the Line. Thanks to Ms. Witherspoon, this sleek Welsh formerly male choice crossed the gender line in 2001 and is now very much a cool girl's name, currently ranking at Number 136, and down at 492 for boys.

Rex Harrison won Best Actor award for playing curmudgeonly Professor Henry Higgins in My Fair Lady in 1964. Harrison was known as Sexy Rexy, and the name still gives off a dashing vibe, thanks in large part to its potent X-factor.

Spencer Tracy was another two-time winner, as Portuguese-American fisherman Manuel Fidello in Captain Courageous in 1937, and again as Father Flanagan in Boys Town the following year. Spencer is a distinguished -- slightly preppy -- sounding, yet accessible and friendly, appellation that makes it an ideal choice.

Tatum O'Neal, at the age of ten, was the youngest to win a competitive Oscar for her role as the apprentice scammer Addie in the 1972 Paper Moon, playing the daughter of her real-life father, Ryan. For a while the name seemed to be O'Neal's singular property (she was named after jazz pianist Art Tatum), but it's now at Number 335. And after getting surname attention via hot actor Channing Tatum, it's popped onto the boys' list for the first time this year.
Follow Linda Rosenkrantz on Twitter: www.twitter.com/@nameberry