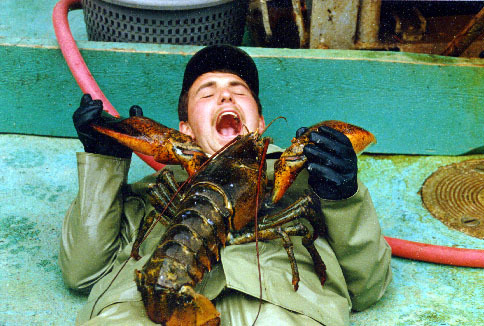 Maine's Democratic state Sen. Dennis Damon introduced legislation Tuesday that would legalize same-sex marriage, but as he was speaking at a news conference, his Republican counterpart was drafting legislation to restrict marriage to one man and one woman in the state's constitution.
Damon's legislation seeks to redefine marriage as the legal union of two people rather than between a man and a women, thus making civil marriage equality a reality in the Pine Tree State. At a news conference yesterday he said:
Today I have submitted an act to end discrimination in civil marriage and to affirm religious freedom.
Though Republican Rep. John Tardy's is drafting language to insert into the state's constitution that would block marriage equality, Maine's legislature is Democratically controlled, and with a recent study showing
voting to support the freedom to marry and opposing anti-marriage measures helps rather than hurts politicians
There's a decent chance Maine will become the nation's third state to allow same-sex marriage. And an equally decent chance there's gonna be a struggle. Here's a list of Maine lawmakers so you can remind them that voting for marriage equality can help get you re-elected.
Lisa Derrick is LaFiga at Firedoglake.com