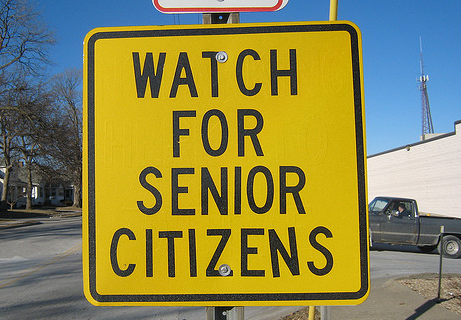 Humboldt County, synonymous with high-end marijuana, is at the epicenter of the "sun bud" outdoor-organic grow movement. Recently the attention on pot and Prop 19 have overshadowed a huge Humboldt County legal battle, a landmark case, the outcome of which has far reaching implications in the healthcare field and for senior citizens.
In 2004 the Humboldt County District Attorney's Office, under Paul Gallegos, filed a complaint against Skilled Healthcare Group, Inc., related corporations and 5 of the defendants' skilled nursing facilities in Humboldt County. The complaint alleged that the defendants had intentionally failed to provide sufficient direct nursing care staffing for elderly residents at their skilled nursing facilities. The Times-Standard reports:
Patients, who [plantiffs' attorneys] contend did not receive showers on a regular basis, walked around with catheters leaking and dragging on the ground, had wounds left untreated and were forced to sit in soiled bed sheets for hours or, in some cases, even days.
Additionally, the suit alleged that Skilled Healthcare Group, which was rather profitably run, with 79 facilities in 7 states, misrepresented to the consuming public -- in particular, the elderly residents and their family members that they were operating the nursing facilities in compliance with applicable laws. California state law mandates that each resident receive 3.2 hours of care daily (the federal minimum is 4.1 hours).
The suit expanded to include over 32,000 patients who lived at various Skilled Healthcare facilities statewide. In July the jury awarded members of the class action suit over $667 million. Skilled Healthcare stock plummeted and the promptly indicated it would file for bankruptcy.
Had the bankruptcy filing happened, there would have been no financial award, so Humboldt County District Attorney Gallegos stepped in and negotiated a settlement for $62.8 million, the largest settlement in the United States this year. The settlement also provides for an injunction that ensures that nursing staff levels at the defendants' facilities will meet or exceed the minimum staffing levels required by California law. When word of the settlement hit, Skilled Healthcare's stock shares rose from a hideous low.
In addition to providing financial relief for the defendants, and insuring that care will meet state standards, the settlement which Gallegos negotiated may also provide up to $2 million in funding the Humboldt County District Attorney's office.
This is a case in which justice was served by both the jury which awarded a substantial verdict and by the District Attorney who negotiated an outcome for the greater good of all concerned. There was no reason to drive Skilled Healthcare into bankruptcy, which would have served no benefit for their clients, their employees, their stockholders, and the communities they serve. Gallegos' injunction insures that the clients and communities will now be served to the letter of the law; no jobs are lost -- in fact, the settlement will increase nursing staff hours; and district attorneys' offices are funded to protect their seniors from other predatory abuses. This is how justice should be done.

SUBSCRIBE AND FOLLOW
Get top stories and blog posts emailed to me each day. Newsletters may offer personalized content or advertisements.
Learn more