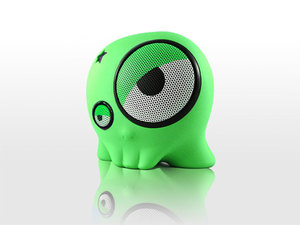 Vinyl toys are some of the hottest collectibles around. Some feature obscure anime and manga characters, some are creatures from myths old and new; others are created contemporary artists, and these figures have inspired clothing, plush toys and housewares. "Limited edition" and "exclusive" are the dopamine-inducing words that trigger collecting these modern versions of the Lares and other Roman house gods.
Saturday November 20, DesignerCon--the annual art and design convention that smashes together collectible toys and designer apparel with urban, underground and pop art--comes to the Pasadena Convention Center with 90 vendors and over two dozen artists, including the celebrated pop master Ron English. The bust of "Figment" is limited to 50 pieces, exclusive to DesignerCon, each signed by English.
Other highlights include Jose Hernandez signing Mictlan, a figure based on Mictlantecuhtli the Aztec god of the dead, while Doktor A will be making his first West Coast appearance, signing his DesignerCon exclusive, limited edition Doktor A Knome.
Doctor A is also one of the artists who'll be painting throughout the day, giving fans and connoisseurs the opportunity to see. Other artists doing exhibition painting include Scott Tolleson, Ragnar, Joe Ledbetter, Buff Monster, Chris Ryniak, Mr. Toast, Ben Walker, Nathan Hamill and Bwana Spoons whose paintings of vintage Star Wars™ action figures, Spoonful of Star Wars™ Art Exhibition, from the collection of Dov Kelemer and Sarah Jo Marks, will be on display.
To keep fans grounded in their flesh, Dr. Sketchy's Art School will be on hand with real, live glamorous underground performers in a variety of sexy costumes ready to model for budding artists.
Oh, and of course there's limited number of limited edition bags available for sale. Enjoy the toys!
When: November 20th, 2010 from 10 am to 5 pm
Where: Pasadena Convention Center, East Pavilion, 300 E. Green Street, Pasadena, CA 91101
Admission: $5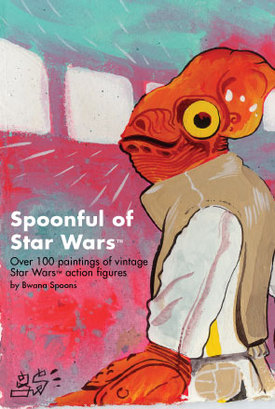 SUBSCRIBE AND FOLLOW
Get top stories and blog posts emailed to me each day. Newsletters may offer personalized content or advertisements.
Learn more