It's been years since I've posed for Playboy but only days since I can truly be called an exhibitionist.
On Saturday I revealed to perfect strangers the most personal, private, intimate part of myself... my art.
Although I'm used to being on camera every day in front of millions as a broadcaster (Inside Edition's Chief Investigative Correspondent) nothing prepared me for the anxiety of showing my mosaics to a couple of hundred people at my first ever solo art exhibition on October 2nd and runs through October 31st at the Jeanie Madsen Gallery in Santa Monica, CA.
I create a line of mixed media mosaic backsplashes called "Kitchen Bitches" that are pop art interpretations of cultural and gender based stereotypes of women in the kitchen.
Like some back alley, Prohibition era, moonshine-making bootlegger, I've been hiding away in my studio every night for the last 18 months creating my backsplashes with an obsession that boarders on psychotic or at the very least cuckoo for cocoa puffs.
I've heard for years from my artist friends about opening night jitters and the sheer terror of seeing your work on the wall the very first time for all to judge. After sensing my nervousness, artist Scott Horton consoled me Saturday night by explaining how he wants to throw up before all of his shows. And he's been successful for years. Can I look forward to nausea for decades to come? Only one thing to do, I decide... hit the bar. I must admit-- that helped.
Because my pieces take an extraordinary amount of time to complete (3-5 weeks each) the connection I feel to each one is excessive. I hand cut each one of the hundreds of pieces of glass and ceramic and none of the mosaics can ever be duplicated; they're truly one of a kind, so when I sold my first mosaic, I wept.
Is this normal? I'm showing my work in order to sell my work but does the heartache of knowing you'll never see that piece of art again ever go away?
If you're an artist, I'd love to hear your advice: How can I be a better exhibitionist?
A Wise Latina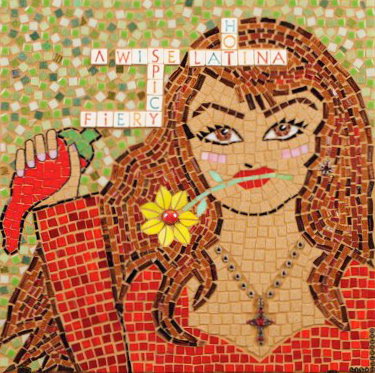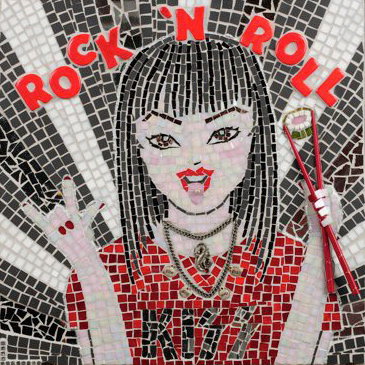 Rock 'n Roll Sushi

SUBSCRIBE TO & FOLLOW CULTURE SHIFT
Level up. Read THIS and be the most interesting person at your dinner party. Learn more