Here is George Clooney filming in the United States Capitol.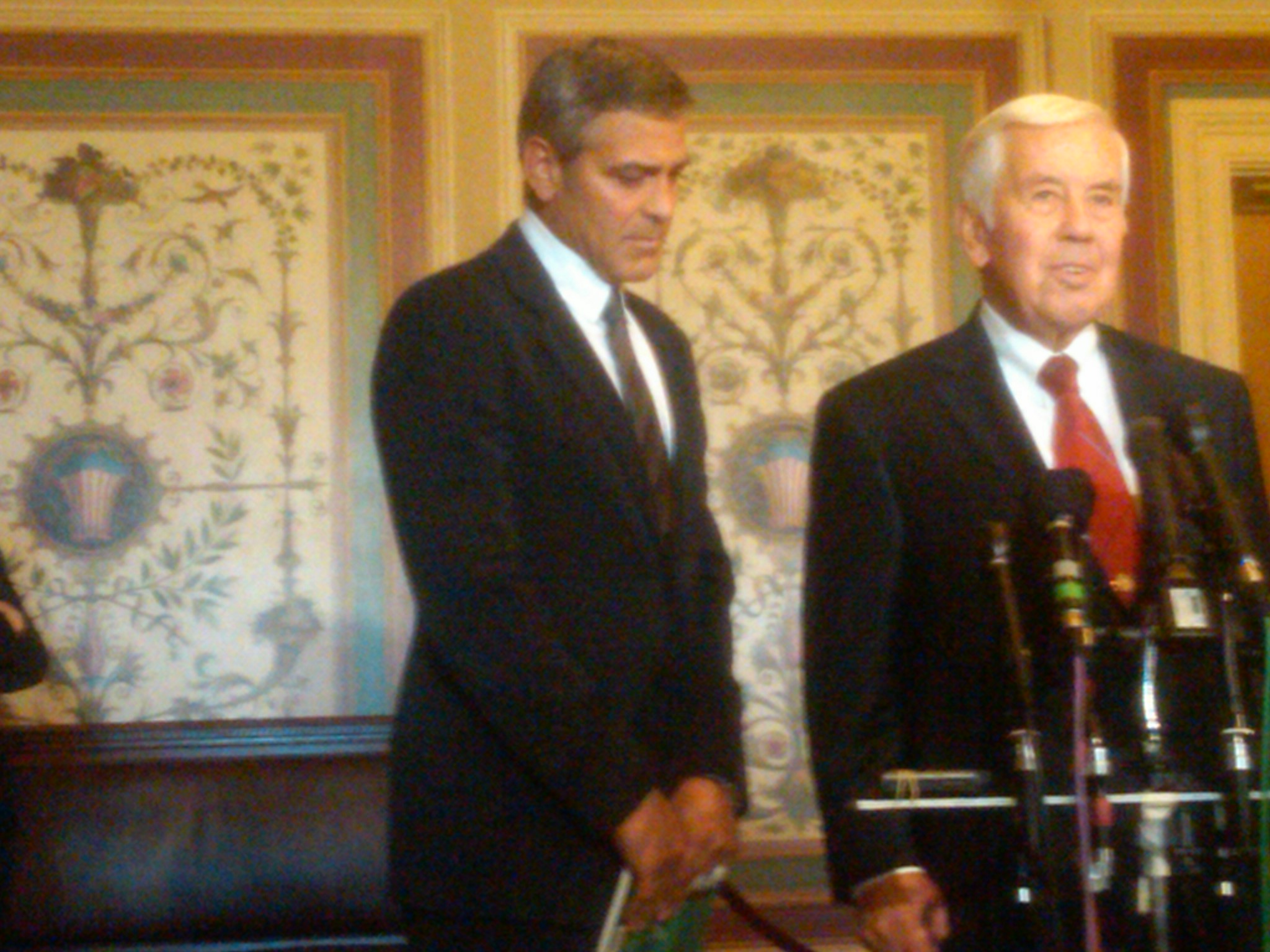 Photo credit: Lisa Paul Streitfeld
No wait a minute, here is George Clooney with U.S. Senator Dick Lugar inside the United States Capitol in Washington, D.C. Very Presidential...
...as Piers Morgan expressed in his Friday night interview with Clooney and his father talking about what it is like to be George Clooney.

But what is it about George Clooney and Barack Obama that define the consciousness of a new paradigm both before and behind a camera?
The subtext of George Clooney is not in any particular work of art he has had a hand in creating - whether as actor, director, writer, producer or all together -- but rather the evolution of an on-screen persona. Rare for an actor, his core character strength is a work in progress that leaves artifacts - films, public appearances, mischievous pranks - for us to decode.
In overcoming the Heisenberg uncertainty principle, Clooney becomes an extremely hospitable guide to the paradigm leap. That he manages to do so while challenging his audience's expectations, yet without self-conscious irony, indicates he is hooking into something beyond the postmodern.
So, what is it like to be George Clooney?

It means entering the future in the present and thereby affecting the outcome of events. In this manner, Jean Gebser's "ever-present origin" of past, present and future is manifested in the moment of taking conscious action.
Which is what Clooney is doing in the Sudan, and the larger principle guiding his art that he is articulating again and again on the ground in Africa For example, he stressed in the Piers Morgan Tonight interview that to take up a cause requires in-depth knowledge as well as commitment; for example, the dispute in the south of Sudan is on multiple levels, not simply about oil.
And Clooney has been remaking the American myth through this consciousness in his filmmaking, beginning with the 2002 remake of the Russian avant-garde Tarkovsky film Solaris, up until the misunderstood The American last year.
Whether as director, producer, actor -- or all three at once -- he has been bringing awareness to the corosion of the American dream in which universal symbols have been reduced to corporate branding.
Lisa Paul Streitfeld will be presenting Solaris with a discussion at the Avon Theatre in Stamford, Connecticut on May 25, 2011 at 7:30 PM>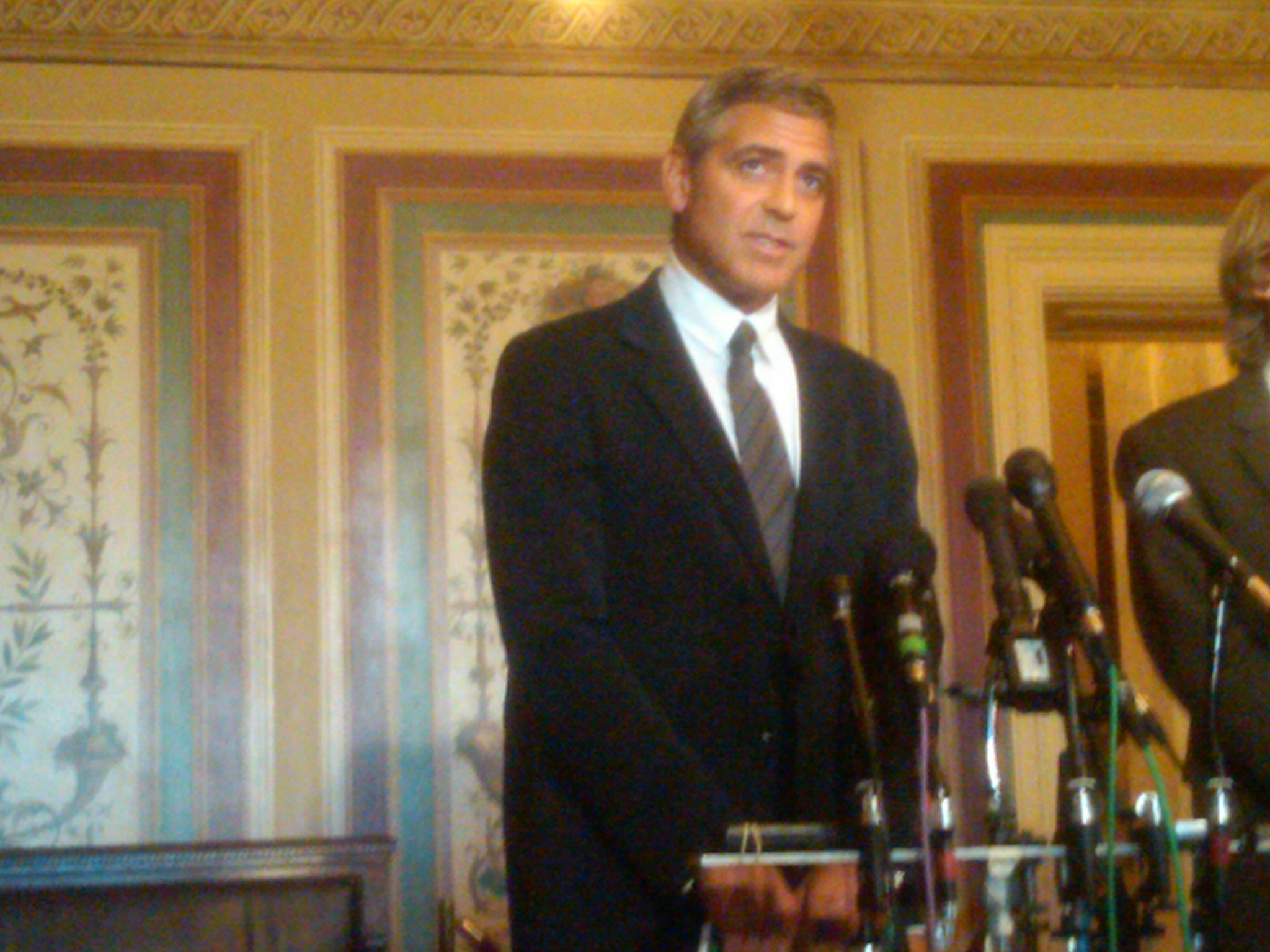 George Clooney in the Capitol Photo credit: Lisa Paul Streitfeld
SUBSCRIBE TO & FOLLOW CULTURE SHIFT
Every Friday, HuffPost's Culture Shift newsletter helps you figure out which books you should read, art you should check out, movies you should watch and music should listen to. Learn more