Yet another season of amazingly tailored, absolutely wearable pieces from Andy & Debb. With Mad Men-esq high-waisted skirts and pants, topped off with ladylike curvilinear blouses and jackets played up the circular inspiration that ran throughout the entire collection.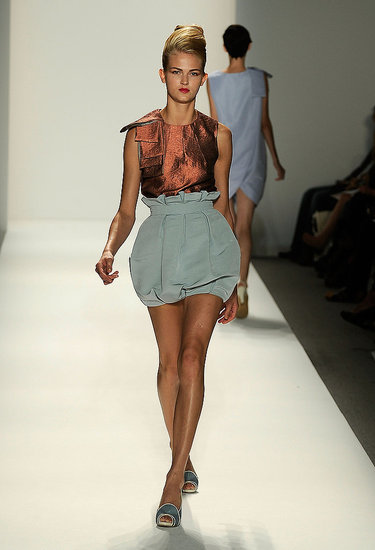 The icing on the elegant cake were the conical bouffants and bright lips that completed the refined visage.
Andy & Debb, always the clever ones when working within a specific theme, had one dress that obviously showed the circle motif.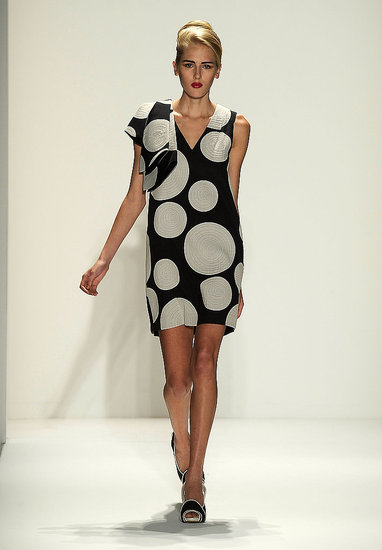 The dotted dress is adorable, and will likely be on the top of every buyer's list.

If you find yourself wandering NYC in circles in an attempt to secure your Andy & Debb merchandise, check out Beyond Seven at 263 Eleventh Ave in New York City.