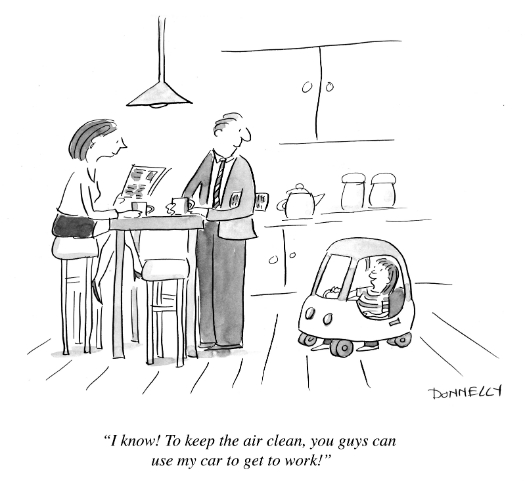 A few months ago, I was fortunate to be able to take a ride in an electric car. It was incredible, so simple. As I sat down to draw a cartoon this week, I was thinking about that ride and about car emissions and the fact that cars release approximately 333 million tons of carbon dioxide into the atmosphere annually. And it brought to mind another car from my past-the little plastic car our daughters used to "drive" in pre-school. It was orange and yellow and a very hot item at the pre-school, all the kids wanted a turn in that car. Why can't we make electric cars more desirable in this country? It certainly would cut down on car emissions and air pollution. This little girl in the cartoon above wants to help. She is willing to share her little vehicle with her parents. Maybe she will grow up to be a car engineer/designer. Let's hope so.
SUBSCRIBE AND FOLLOW
Get top stories and blog posts emailed to me each day. Newsletters may offer personalized content or advertisements.
Learn more