On May 7th, 2003, I testified at a hearing before the House Committee on Small Business regarding the diversion of federal small business contracts to large businesses.
I was invited to testify because the U.S. Government Accountability Office (GAO) had launched an investigation based on information I had provided. The six-month investigation found Fortune 500 firms, and thousands of other large businesses had received billions of dollars in federal small business contracts.
Two days before the hearing, Dave Cooper from the GAO called me. He told me the GAO investigation had discovered 86 percent of all federal small business contracts actually went to large businesses.
Dave Cooper, a small business owner from the D.C. area, and myself all gave testimony on the fact that the Small Business Administration's (SBA) small business database included hundreds of corporate giants. The spokesman from the SBA told the committee that thousands of large businesses receiving small business contracts were the result of computer glitches, and data entry errors.
The SBA spokesman failed to explain how random data entry errors and computer glitches always resulted in small business contracts being diverted to large businesses and never the other way around.
That was six years ago. Today, that original GAO investigation I prompted has spawned over a dozen more federal investigations into the diversion of federal small business contracts to corporate giants.
In March of 2005, the SBA Office of Inspector General released Report 5-15 which stated, "One of the most important challenges facing the Small Business Administration and the entire Federal government today is that large businesses are receiving small business procurement awards and agencies are receiving credit for these awards." (http://www.sba.gov/IG/05-15.pdf)
There have now been over 500 stories in the media on the issue. Every major newspaper in the country and most of the major television networks have covered the rampant fraud and abuses in federal small business contracting programs. The American Small Business League (ASBL) staff and I do over 300 radio shows a year on the issue. (http://www.asbl.com/documentlibrary.html, http://www.asbl.com/media2.php)
Since May 7th, 2003, I have won several legal battles that forced the release of thousands of pages of documents under the Freedom of Information Act (FOIA), which prove Fortune 500 firms continue to hijack billions of dollars in federal contracts earmarked for middle class firms.
Information from the federal investigations and our lawsuits confirm GAO's original estimate that over $100 billion a year in government small business contracts are diverted from middle class firms to corporate giants worldwide.
To date, not one piece of legislation has been passed to stop the flow of federal small business contracts to Fortune 500 firms.
The SBA has responded to the constant flow of federal investigations and news stories on the abuses in SBA programs with several defensive tactics. They launched an aggressive public relations campaign to convince the public the rampant fraud and abuse that has been uncovered is a "myth." Next, they removed all information pertaining to annual revenue and number of employees on all government suppliers from the government's Central Contractor Registration (CCR) database. This makes it difficult to determine if a firm is small or large. Next, they adopted a grandfathering policy that essentially legalizes the abuses by letting large businesses keep their small business contracts through 2012. Finally they have embarked on a campaign to slander me and impugn my credibility in the media by painting me as a conspiracy nut.
I'm sure it has been difficult to explain why a conspiracy nut keeps beating them in federal court over and over again.
In February of 2008, the ASBL officially endorsed Barack Obama for President of the United States after he released the statement, "It is time to end the diversion of federal small business contracts to corporate giants." (http://www.barackobama.com/2008/02/26/the_american_small_business_le.php)
Unfortunately, President Obama has consistently refused to propose any policy or legislation to keep his campaign promise.
According to the U.S. Census Bureau, firms with 20 employees or less create over 97 percent of all new jobs in America. They also employ over 50 percent of the private sector workforce and are responsible for over 90 percent of all exports and technical innovations.
It would seem reasonable that if President Obama sincerely wants to stimulate the U.S. economy and create the four to five million new jobs he promised, it is imperative that the firms that actually create over 97 percent of all new jobs should be included in his stimulus plan. So far, 100 percent of the actual stimulus dollars have gone to states and the top 1 percent of American firms.
For the good of the American people and our nation's economy, it is time for President Obama to honor his campaign promise to America's 27 million small businesses and end the diversion of federal small business contracts to corporate giants.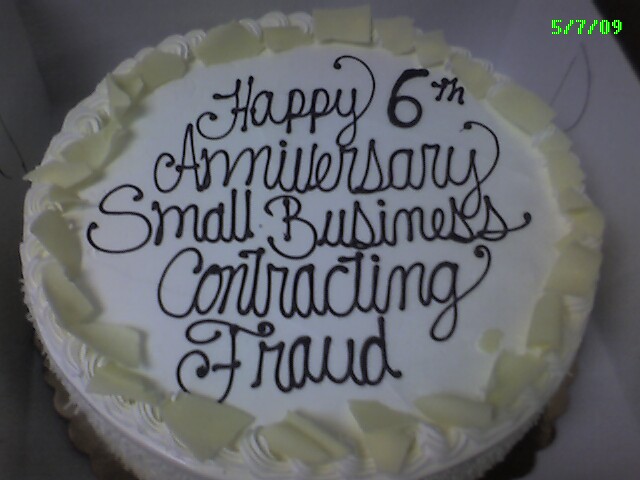 Follow Lloyd Chapman on Twitter: www.twitter.com/LloydChapman