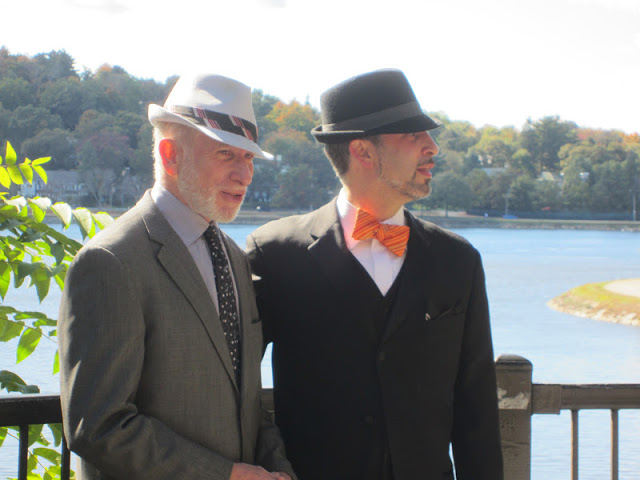 By Lloyd I. Sederer, M.D. and Max Sederer, Masters of Arts in Teaching (MAT)

"Tell me and I forget, teach me and I may remember, involve me and I learn." -- Benjamin Franklin
Teach is a 90-minute documentary developed by Participant Media ("Company With a Conscience"). It aired in early September on CBS network TV and continues on Participant's new cable station, Pivot; it is accompanied by an 18-month program of screenings and conversations around the country in high schools, colleges, and community organizations, with a special effort to involve African-American and Hispanic communities.
In Teach, we enter the lives of four teachers -- Joel, Lindsay, Matt and Shelby -- and their classrooms of struggling youth across a diverse range of ages and racial and ethnic backgrounds. What the students have in common is limited reading, writing and math skills, poverty, and families where no one went to college and many could not graduate high school. Each of these four teachers is an impassioned 20-something professional with the kind of heart and dedication that makes you want to cheer them on.
But there are reasons that 50 percent of public school teachers leave the profession within five years. In fact, one of the authors of this post (Max) became part of that 50 percent after completing a masters at Tuft's University. The other (Lloyd), his father, recalls when his son called and said he was leaving teaching, less than five years after completing his training.
In Teach, we witness how unstinting effort on the part of these teachers produced results that either advanced their students to grade level (from being behind) or outperformed comparable schools in their district. It was not only the students who felt inadequate; it also was their teachers -- who themselves needed to be supported and taught by mentors and supervisors. You will forgive teachers, I think, for being self-admitted "control freaks" when you observe all they need to master and manage.
360-degree math was a great example of how teaching can be advanced by putting the students at the center of the universe -- of making the teacher the audience rather than a conventional model where an educator talks to or at students. The value of teachers themselves modeling behavior, as well, by putting themselves personally into the work showed that doing more makes a priceless difference.
But let's look at the 50 percent drop out rate at five years. Why did Max, and so many others, leave teaching for other careers? It was not from lack of passion, hard work or commitment, his dad can say, and I think he would agree. But when results are not forthcoming, then these virtues are hard to sustain.
Imagine getting up at 5 a.m. or 6 a.m. after having stayed late at school the day before and done lesson planning into the evening. You are ready to go, but what about your students? Some cannot concentrate because they are hungry or because of the serious dysfunction at home. Some have undetected major learning or mental disorders. Some, in high school, come high on drugs or have the residual blood levels that marijuana and opiates produce when taken the day or days before. Some carry weapons or would if there were not metal detectors at the school. Of course, we are not talking about public schools in prosperous neighborhoods, but they are the exception, not the rule.
Add to this the salaries that our teachers are paid. For all the importance we attribute to them, their pay is not commensurate with their role in our society. There are many better paying jobs for talented youth with graduate degrees, even in our poor economy.
All this is not meant to be a defeatist polemic, but rather a call for even more that needs to be done.
Let's start with families. Let's find ways, as some amazing programs like The Incredible Years and About Our Kids have shown, that train and support families so their children can learn in school. The earlier the better -- start with preschool and continue from there.
Let's raise the status and earnings of teachers so that the ones we see in Teach are not recruited away.
Let's find ways to reduce the inefficiencies and absurdities that plague school administration so that teachers can teach, untarnished by the politics of education in their communities and states.
And let's credit Teach.org, the group that Participant Media has recognized as offering the vision and resources to assist young people pursue careers in education, and to remain there to make a difference.
We hope you will view Teach, and that you too will be reminded of your story about a teacher who inspired you and showed you the light. We hope that the campaign begun on TV and across the country, with the support of the celebrities the documentary portrays and the communities that advance the effort, will be further impetus for innovation and relentless battle against the status quo.
One of the students in Teach, one who even did not make her goal of advance placement, said a teacher is "... someone who inspires you." Inspiration is a powerful antidote to pessimism and paralysis. That's how the light gets in, said Leonard Cohen.
---
Dr. Sederer's new book for families who have a member with a mental illness, The Family Guide to Mental Health Care (foreword by Glenn Close) is now available. The opinions expressed here are solely his as a psychiatrist and public health advocate. He receives no support from any pharmaceutical or device company. www.askdrlloyd.com
Max Sederer is a Disability Specialist at Northeastern University and holds a Masters of Arts in Teaching. The opinions expressed herein are his and do not represent the views of Northeastern University.