THE BLOG
Blackberry and iPhone: Woody and Buzz?
I really thought it would last. Three years ago I surrendered my plain old cell phone and my clunky Palm Pilot for a shiny pink Blackberry. We went everywhere together. I scheduled my life on it, I got more organized because all my emails, Facebook and Twitter came to one place, and things got better. Right before I got the Blackberry, I was going crazy with disorganization. I worked an overnight shift in a news room and actually overslept several times when I was supposed to pick up my son from childcare. I forgot appointments and missed doctor's visits. Then voilà, everything changed, I got my Crackberry and all was right with the world.
Then several months ago, as we all know, my wireless carrier Verizon picked up the iPhone. Glory be!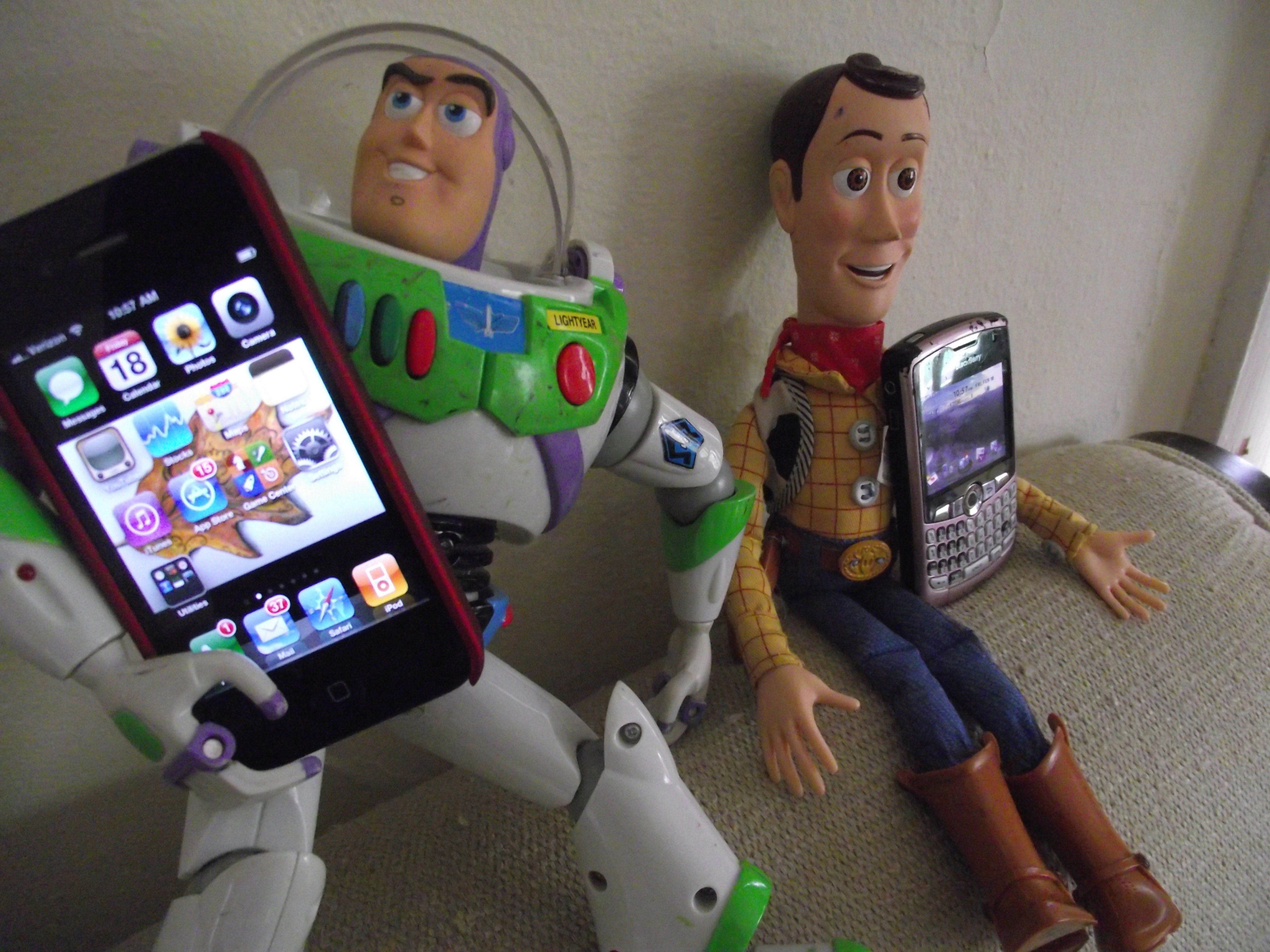 I can't help but think of my favorite characters in the movie series "Toy Story." I love Woody. He's dependable and long-suffering and was a breakthrough character of his generation. He made someone's dreams come true for a long time. But then Buzz entered his life. Buzz is light years ahead of Woody in so many ways. He's got the buttons, the voice, the lasers and the dimple.
LIke Andy, I was attracted to the shiny new toy in the room. I switched to the iPhone. Whoa! I have great service, one button connection to voicemail, YouTube, Netflix and navigation. Oh, and the aesthetics are endlessly pleasing. Let's just say Woody isn't going to cowboy camp this year.
But it isn't without remorse. I still keep my Blackberry charged and where I can see it. Its edges are worn out from being dropped countless times. It's tough. It also has gone into the water several times and survived. I truly admire its tenacity. But it just hasn't kept up with the times.
The iPhone, like Buzz, does have some issues. He may have lasers, but they're fake. And his helmet is hard to move. In the case of the iPhone, the "m" on the keyboard is a little too close to the delete button for my taste, and you can't upload iPhone pictures onto Facebook with the Facebook app. But those are minor flaws when you consider the overall package.
Just as in "Toy Story 3," I tried to offer it to someone else. Unfortunately, my teenage son didn't want a beat-up, pink Blackberry. So there was no emotional hand-off, but there is an emotional goodbye. My Blackberry got me organized. Now the baton has been passed -- well, actually, just left on the shelf.
Goodbye Woody -- er, I mean Blackberry. I'll miss you and the horse you road in on. It was life-changing. But now that my life has changed so much, I'm ready for the iPhone.
This Blogger's Books and Other Items from...