Even as security is improving in Iraq these days, there is an ongoing and silent emergency that is devastating some of the most at risk people in the country: women.
After 6 years of conflict, countless women have been driven deep into poverty and many continue to face threats to their personal safety. Their stories have largely gone unheard and they are being left on the sidelines. Oxfam along with a local women's organization in the country undertook a survey last year, interviewing 1,700 women in five of Iraq's provinces.
The findings were released March 8th on International Women's Day.
What they told us is shocking:
• Nearly 60% of women said that safety and security continued to be their number one concern despite improvements in overall security in Iraq
• 76% of widows said they did not receive a pension from the government
• 33% had received no humanitarian assistance since 2003
• 40% of women with children reported that their sons and daughters were not attending school
• 55% had been a victim of violence since 2003
And the list goes on...
Oxfam International's Executive Director Jeremy Hobbs expressed his concerns in these words:
"Women are the forgotten victims of Iraq. Despite the billions of dollars poured into rebuilding Iraq and recent security gains, a quarter of the women interviewed still do not have daily access to water, a third cannot send their children to school and since the war started, over half have been the victim of violence."
"A whole generation of Iraqis are at risk."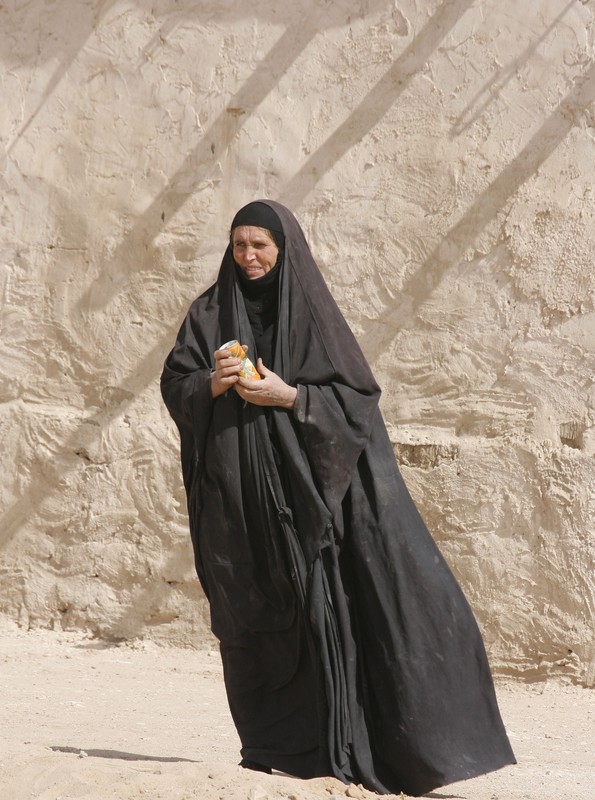 One of the woman interviewed Shafeeka has not seen her husband since he was called up for service during the Gulf War. She does not know whether or not he is dead or alive and does not receive a state pension from the government.
Shafeeka, 59 years old, has had no choice but to adapt and relies on her own creativity, perseverance and resilience to survive. Together with neighbouring women she dug a water well, which provides water for cooking, cleaning and washing. Every day, Shafeeka goes out and makes her arduous living.
"There is no clean water here. When I can afford it, I buy clean water and keep it in jerry cans. I use wood to bake bread in a clay furnace that I made myself. We have so little here.... The nearest health centre is 40 kilometres away."
*****
Our report calls on the government of Iraq to begin a 'surge' of effective investment into reviving Iraq's social welfare and essential services sectors now that the security situation, although still fragile, has improved in recent months.
Critical in this effort is robust support from the international community. Such investment - both in terms of financial resources and the development of a comprehensive and effective strategy - would benefit the population as a whole, and perhaps none more than Iraqi women.