Weeklings: We All Scream for 'The Scream' (VIDEO)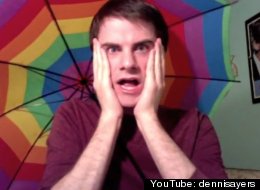 Nothing's more glamorous than ludicrous art sales, and this week the mother of all masterpieces switched hands: Edvard Munch's hand-drawn masterpiece "The Scream" sold at auction for $119 million, making it the most expensive piece of artwork on the planet. Insane. You know you can buy that poster at any garage sale, right? Right.
On this week's Weeklings, I decide to sell my own artwork for $119 million. It shouldn't be too hard, thanks to cameos from Madonna, Grace Kelly, and Barbra Streisand. Thanks for showing up, ladies!
WATCH:
Follow Louis Virtel on Twitter: www.twitter.com/louisvirtel