Mario Batali Loves Traverse City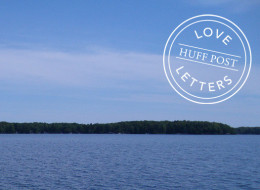 Mario Batali is a Seattle-born chef and author with restaurants in New York City, Las Vegas, Los Angeles, Singapore, Hong Kong,Port Chester, New York and Westport, Connecticut. Mario is also the co - host of ABC Daytime's The Chew. He came to prominence as one of the Iron Chefs on Food Network's "Iron Chef America" and has written nine cookbooks including the renowned "The Babbo Cookbook" (Clarkson Potter 2002), named after his flagship Greenwich Village restaurant in New York City. His newest book, "Molto Batali: Simple Family Meals form My Home to Yours" (ecco 2011), was released in the fall of 2011. Mario is a spokesperson for Pure Michigan.
---
Dear Traverse City,

I first laid eyes on you over a decade ago. My wife, Susi, and I rented a house on a little beach for a week. The next year it was two weeks, the next year three, then four. I couldn't resist. I was hooked.
I am madly in love with the Leelanau Peninsula and everything about it.

Somehow you've remained unknown, a relative secret. With Caribbean-blue waters and Sahara Desert dunes, you're a gem hidden in the Midwest, far from the gaze of East Coasters.

Your summers boast a roster of festivals celebrating the bounty of your surroundings: cherries and filmmakers, local trout and whitefish, winemakers, craft ale brewers and even a couple of cider pubs. Joyfully you have become a modern gastro-paradise.

For long I've thought New York City was my one true love. But you've proven to be the perfect antidote to the bustle of the city; and she the perfect antidote to the stillness of Lake Michigan. I will spend all of my holidays with you but ssshhhhh...no one needs to know but us.

Until next summer.
Mario Batali
Follow Love Letters on Twitter: www.twitter.com/HuffPostTravel