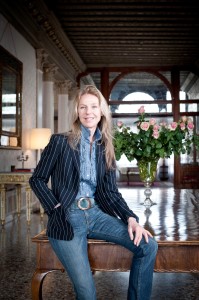 To step into her shoes is like following a mystical muse whose life ambition is guided by an intuitive historical destiny that does not rest. It is a passion which leads many to achieve greatness in the shadows of their heritage. Some except and assume responsibility others go beyond and create a more lasting legacy. This is the story of woman who turns heads, warms hearts and inspires everyone she meets.

As an heiress to one of the golden keys of Venetian culture, Francesca Bortolotto Possati could have chosen to sit back and reap the continued fortune of her grandfather's bequest - Arnaldo Bennati was the owner of the original Bauer, which was for years the benchmark of Venetian luxury hostelry. However, this fiercely proud Venetian woman, instead took the fateful decision to take her family legacy and redefine it for a new generation of not only visitors to this dreamy metropolitan archipelago, but also those who, like her, have Venice in their blood.
Using her professional background as a successful independent interior design consultant in New York in the 1980s and her stellar career as a rental agent for chic Venetian apartments, she went about her task with all her now famous elegance and passion. The runaway success that resulted from her natural talent as a designer and businesswoman catapulted Ms. Bortolotto Possati into the international limelight -Alongside being featured in such prestigious pub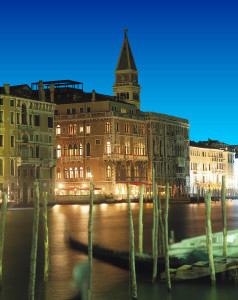 lications as Forbeslife, MillionaireAsia Magazine and Harrods Magazine UK, she finds the time to run the family's vineyard and dairy farm - both incredibly successful businesses in their own right. On top of which she is the proud mother of two successful grown up children, who live in the Venice to whom she has committed so much of her incredible life and vital soul. I had the opportunity to interview this remarkable woman and learn how she turned her legacy into the world she now proudly owns.
NGC- Francesca, your BAUER's lifestyle is a gift. How do you differentiate your hotels in Venice Italy to many others? What makes them so special?
FBP-The fundamental characterizing difference between the BAUER properties and other luxury hotels in Venice is that it is personally owned and run. When dealing with such a specific and distinguished reality such as Venice, and when dealing with luxury in general, the character, the soul of space and a place is rooted in its history and the profound understanding of this makes a place special. We understand the relationship that runs between the city and the hotel, the understanding of what our clients may seek, and what we may offer. In consequence, all the details are chosen and placed with a special meaning and reason to be. The BAUER is a first step in revisiting a deeper way of living in Venice, taking a step back from the purely commercial tourist aspect that has in some ways, spoilt some of the magic of this very special place, making it more of an amusement park than a center of knowledge and history.
NGC- You work tirelessly with many artisans to replicate the past and preserve the future. Where does this instinct of preservation come from? Your grandfather?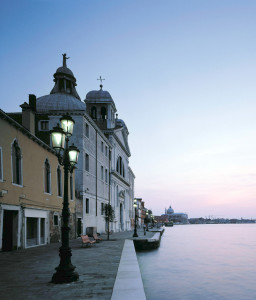 FBP-My grandfather was a ship owner from Geneva Arnaldo Bennati, from whom I was fortunate to have inherited The BAUER which is one of the legendary Venetian hotels, and he was one of the most prominent and visionary entrepreneurs in Venice in the early 1930s. Therefore it was a tremendous honor for me to take on his legacy and bring the BAUER properties into the 21st century. During my childhood in Venice, the BAUER was my second home and my preparation for this role has been lifelong I've been seduced 360° from birth and feel an unconditional love that forces me to involve all my energies in sustaining this enchanting city So I, along with like-minded Venetian friends, have become an entrepreneurial ambassador fighting globalization as I endeavor to update the essential heritage of Venice without destroying tradition and historical richness. Together, we subsidize and foster philanthropic projects whether they are of a restorative nature or add to the cultural and social sustainability of our unique community for the future.
NGC-Being a woman in Venice and the ONLY CEO to have masterminded the magnificent Bauer Collection of Hotels and Private Residences is an amazing accomplishment. What motivates you and who has inspired you the most?
FBP-Someone told of myself: "In the male-dominated world of Italian business, Francesca Bortolotto Possati is exceptional not only for her gender" In 1999, I became Chairwoman and CEO of the hotel. In the spirit of my grandfather, my first act at the helm was to undertake a massive renovation of the hotel, which encompassed everything from engineering and systems to decor and furnishings. As chairman, chief executive officer, and owner of the Bauer hotel group, Venice's only large luxury hotels not owned by an international chain, I invested heavily to rejuvenate the family-owned business, at a time when many other privately held companies were retrenching.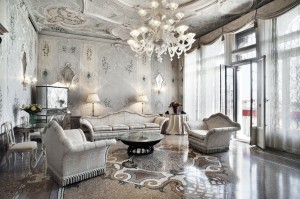 NGC- Staying at your IL Palladio Hotel and Spa, the newest in your collection, was a very special experience. The fact that this property is the only one in Venice and probably the world that has an attached convent is very unique.... tell us about it?
FBP-IL Palladio is an incredible building designed in the second half of the XVI century by the world-renowned Renaissance architect Andrea Palladio. The property was originally a convent and was left abandoned for over a hundred years. Located on the Giudecca Island, just across the basin from the Bauer Hotels, Palladio Hotel & Spa is a rare jewel in Venice with its 79 elegant guestrooms, private gardens and breathtaking lagoon views. The Spa offers the only holistic experience in Venice with a variety of first-class wellness therapies and beauty treatments, including specialized massages and facials.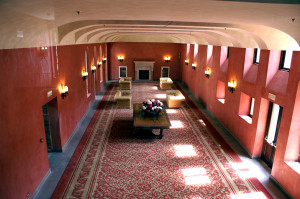 IL Palladio and Villa F have one of the most beautiful and unique gardens in all of Venice. A careful restoration overlooked by the knowledgeable experience and my personal taste brought the land back to life. Bauer Palladio Hotel & Spa is open seasonally from April to the end of October. The restoration of the Palladio gardens was supervised by architect Giovanni Rallo, while the flowers, plants and trees were all personally selected by myself. This is the season when the garden is in full bloom. The area reserved to the kitchen garden even boasts St. Erasmus violet artichokes. I also planted fruit trees,because I try to apply the 'km zero' philosophy. It's a way to rediscover a forgotten pace of life, to get closer to nature." A walk along the garden's beaten paths is like a dip into a sea of flowers; the gazebos are hidden behind climbing roses, giant hydrangeas, tulips with mottled petals, clusters of wisteria and camphor.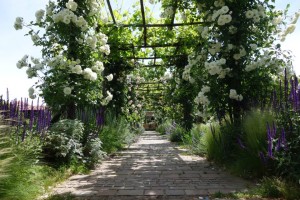 NGC-You have established a foundation for the preservation of organic, hand-made toiletries... what makes them so very special?
FBP-Seven years ago I began to assist with the development of the cosmetic laboratory of SANTA MARIA DEGLI ANGELI, after being captivated by the history of Venice's perfume industry. Since the beginning of the XVIII century, the Serenissima Republic of Venice was the heart of Perfumery in Europe. At that time, the city was the destination from the Near-East for essences, spices, scents, and balms. Apothecaries, known as "Speziali" converted these fragrances into cosmetics and perfumes exclusively for the Venetian nobility. Unfortunately the spread of the aromatic Chemistry in the 1960s prevailed over the few artisans that still produced natural cosmetics. In recognition of this, the new enterprise represented the opportunity to reestablish the region's long tradition of cosmetic and organic medicinal preparation production in the verdant botanical gardens of the ancient Convent of "Le Convertite" dating back to the 1400s. The gardens are located near the Redentore Church, which now houses the female population of the local jail and the cosmetics produced by the laboratory are created by the prison inmates under the skilled supervision of a licensed chemist. Inmates responsible for creation of these products are trained by a group of dedicated volunteers who donate their time, energy and considerable expertise to ensure that all products are of the highest quality.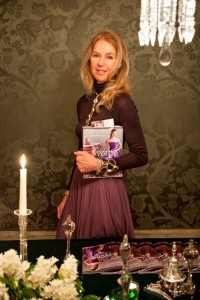 The program has enabled me to fulfill a long-held dream to provide THE BAUERs' guests with fine handmade cosmetics products created locally here in Venice. Most of all, I am pleased to participate in a rehabilitation program that teaches marketable trade skills to those who might otherwise never have such an opportunity. Since my involvement with the laboratory, I have designed and produced seven lines, catered to the style of each hotel and the spa. I have also created a signature room fragrance, Aria di B, which is diffused around common spaces within the hotel. A bouquet of spicy Oriental note that evokes reminisents of bamboo, sandalwood, cinnamon and risin of incense and myrth, joined with the freshness of bitter orange and petit-grain notes. It encourages meditation or late afternoon entertainment. On this visit to SANTA MARIA DEGLI ANGELI, I met with the chemist and volunteers working there, as we are testing a new soap that we have created.
NGC- The BAUER's is an industry, unsinkable I might add. What are some of your biggest challenges?
FBP- In today's society, as far as the BAUER properties are concerned, human resources were probably the biggest challenge. Both in the upbringing and in the maintaining of qualified personnel, which will grow into the company, becoming a fundamental brick for constructing the future. It can take quite some time to find a professional team that knows how to work together and be respectful of everyone's efforts and dedication, one that is focused on reaching the target and meeting deadlines. It is important to insist on the highest level of quality and to keep motivation high. This is probably a problem with deeper roots in the country's system of hierarchy and approach towards the training of the newer generations and a sort of gap that has developed in between. Challenges are based on everyone's efforts to meet goals and to achieve the most out of one's commitments. In my particular case, I had an incredible asset, the BAUER Hotel. It was a "sleeping beauty" for many years, family assured, and very valuable to the history of Venice. It needed to be brought back to life. I was thrilled to take on this challenge. I became involved at the right time, with the necessary energy, motivation, and will. The family assets were passed to me from my grandfather. There had been nearly a 20-year gap when the hotel went without guidance or leadership. My mother never got involved in business and therefore the company was rather inert for a long time. In those days, a company could survive longer than it can today. Venice has been known throughout the centuries for its magnificent hotels and its superiority in the art of hospitality.
Francesca Bortolotto Possati holds a very special key to the future of her country, heritage and the world.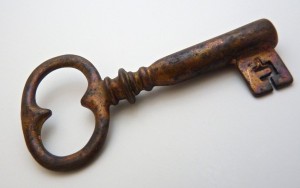 Editor's Notes:
SUBSCRIBE AND FOLLOW
Get top stories and blog posts emailed to me each day. Newsletters may offer personalized content or advertisements.
Learn more