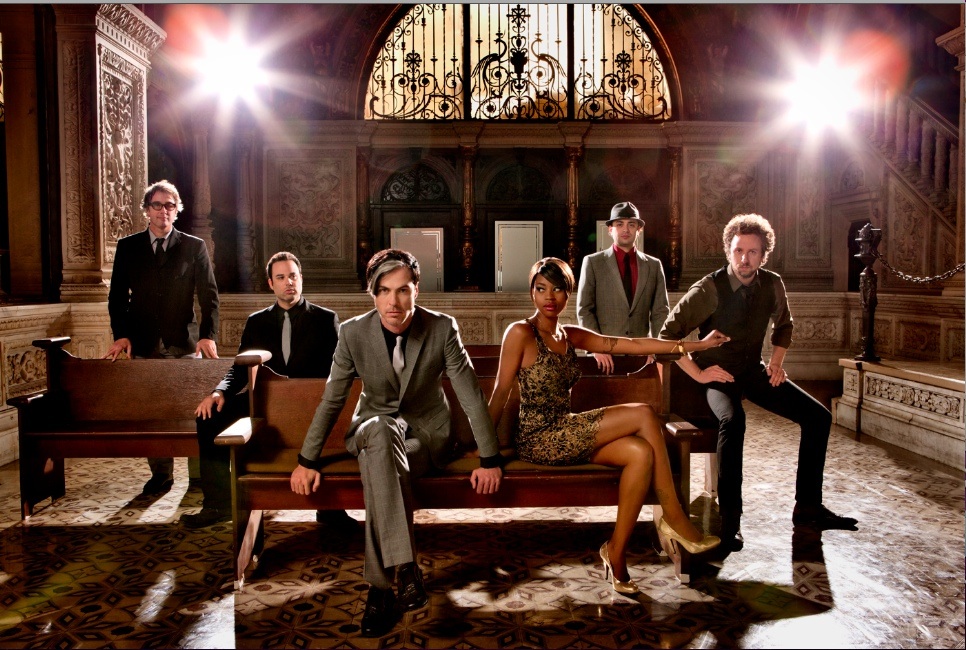 Frontman Fitz (Michael Fitzpatrick) had just been through a shattering break-up, feeling as though he was about to lose his mind, when writing songs became medicinal, and the development of the album Pickin' Up the Pieces acted as part of the self-healing process. He knew soon after writing his first track 'Breaking the Chains of Love' that he wanted to share it, hoping that it would help others who had similar emotional injuries, and those who, too, sought the road to recovery. The result was the union of a 6-piece band: Fitz and The Tantrums.
The LA-based musicians obviously take inspiration from Motown and British 80's pop, as well as hip-hop, and are known for having a 'soul-indie-pop vibe'. For this reason it's fair to say that their sound is eclectic. Like Motown, what you hear is categorically memorable; from their rhythm to the sax licks to their lyrics. Tracks seem to stick in your head and you suddenly find yourself singing them out loud without even realising it. Although, this said, they don't define themselves as Motown traditionalists. They're not a revival band or a pastiche; they're a hybrid.
This being completely intentional, they told me how they wanted to experiment -- seeing what they could make out of the music they loved the most. They're of the mindset that you can get people to jump on the band wagon whilst still setting yourself apart from what is commonplace in the music industry today. And from the word 'go', they've been able to develop their own style; "...creating a modern feel, which still has a really old soul," says vocalist Noelle Scaggs.
Between them they've worked with the likes of Cee Lo Green, Beck, Eels, Bruno Mars and The Black Eyed Peas, but since starting out as Fitz and The Tantrums they, like many, have experienced the financial squeeze of what seems like a relentless recession. In full DIY swing they began recording in Fitz's living room on what he describes as 'a crappy, old mic' and a $50 church organ because they didn't have the money to do it any other way. Despite the economic struggle that many musicians initially face, as well as trying to crack one of the hardest industries out there, the band have struck success from very early days, raising their profile and working with some of the top names in the music business.
Adam Levine of Maroon 5, for example, was encouraged by his tattoo artist to listen to this band he'd recently heard on radio station KCRW in Santa Monica. Having made a positive first impression on Levine, he started tweeting about them and quickly arranged for Fitz and The Tantrums to join the Maroon 5 tour, supporting many of their sell-out gigs across the country.
More recently, they were invited by Daryl Hall of Hall and Oats to perform on his show Live from Daryl's House, which they say has hugely added to their success. They received validation from the American singer-songwriter and producer, and hearing the acclaim from this all-time legend only made them hungrier to succeed. They now want to break the global market, and are currently touring Europe as part of the mission.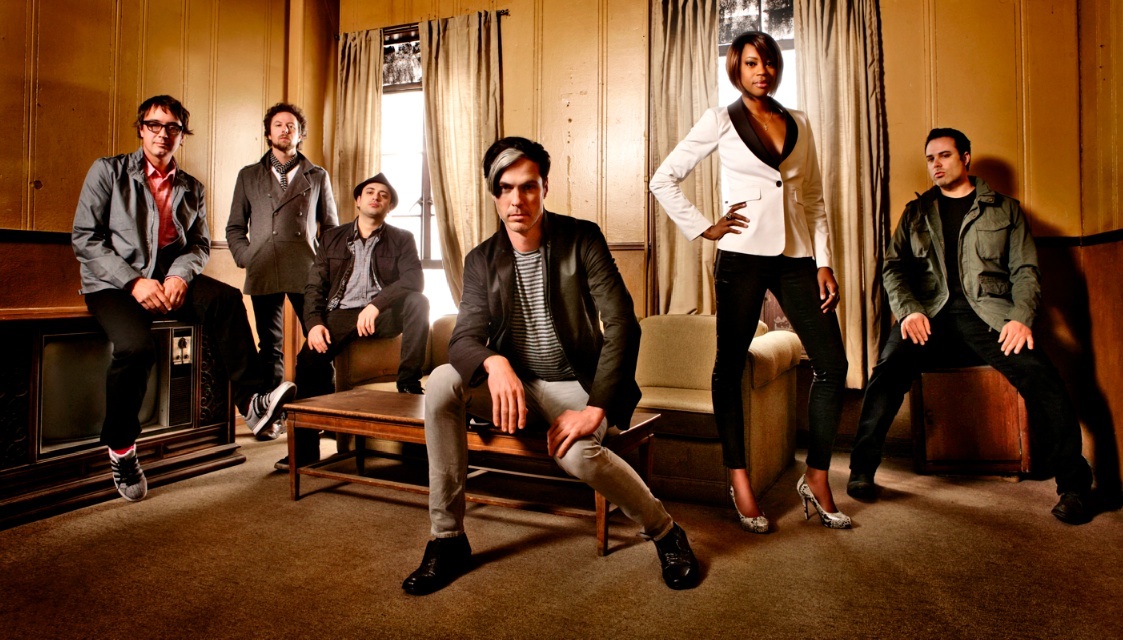 Just days ago, Fitz and The Tantrums hosted the Undercover Stage at V Festival -- their first UK festival -- which I got to witness first-hand. By watching their on-stage showmanship you get to hear the best of the band. It's an electrifying performance that is horn-drenched, injects vocal synergism and is full of energizing soul.
Fitz and The Tantrums, who are signed to the same record label as Beadyeye, released their debut album Pickin' Up The Pieces in the UK earlier this week. It's an album about the break-up of love, the break-down of the global economy and the process of recovery. Whilst it's predominantly a message tinged with vengeance and despair addressed to an ex-lover, it was made at a time when the world was financially falling apart. Amid the ruin of a recession, in a time that affected anyone and everyone, Fitz tells me how he heart-wrenchingly watched his father lose his retirement. In keeping with the album's love theme, they decided to write what Fitz calls a 'love letter' to President Obama during the magnitude of the moment, asking him to keep his promise, and cut the deficit. Their message is one that everyone can identify with in one way or another.
Horn virtuoso James King is excited about the reception of the album by the band's newest audience: the UK -- who he calls real 'music heads', devoted music lovers who know their stuff, know the old records, and are interested in something new. And Scaggs says that there's definitely something to offer the UK youth, too. In terms of demographics she believes that the balance is just right.
So if you enjoy music that comes from the heart, and want an album that you can sing along to and gets your feet moving -- one that's nostalgic with a twist of new -- Pickin' Up The Pieces is definitely worth a shout. Having walked their first steps along the road to success, I'm positive we'll be hearing a lot more from the 6-piece very soon.
Follow Lydia Hughes on Twitter: www.twitter.com/nudemole