That Narcissus of negativity, Niall Ferguson, likened our collapse to the fall of the Roman Empire, warning that it will be much quicker. Everyone better learn how to eat with chopsticks -- and fast.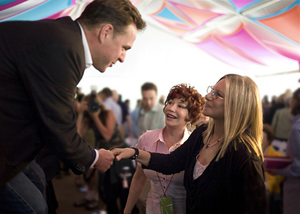 Tom Friedman said that in 2008 and 2009, when Mother Nature and markets hit the wall, it was our warning heart attack. Take a baby aspirin and call him in the morning.
SUBSCRIBE AND FOLLOW
Get top stories and blog posts emailed to me each day. Newsletters may offer personalized content or advertisements.
Learn more