It's a catchy headline from a chapter of an invaluable book on magazines and how they're evolving in a turbulent media sea.
It's also a positive approach to saving energy, paper and the environment by cutting down on print versions of airline inflight magazines and turning them into digital media.
According to Innovations in Magazines 2011 World Report, Singapore Airlines converted three of its publications to digital in July 2010 when two Boeing 777-300ERs began offering the new version of SilverKris, KrisShop, and Kris World in non-paper form.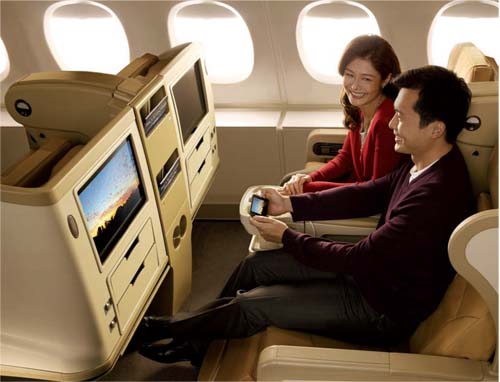 Singapore Airlines turns in-flight magazines to digital media
(Innovation International/fipp)
"With airlines running out of ways to cut costs, the digitization of inflight paper products provides a cutting-edge, painless cost-cutting measure," it said. "Singapore Airlines is sure to be just the first of many to implement digital mags."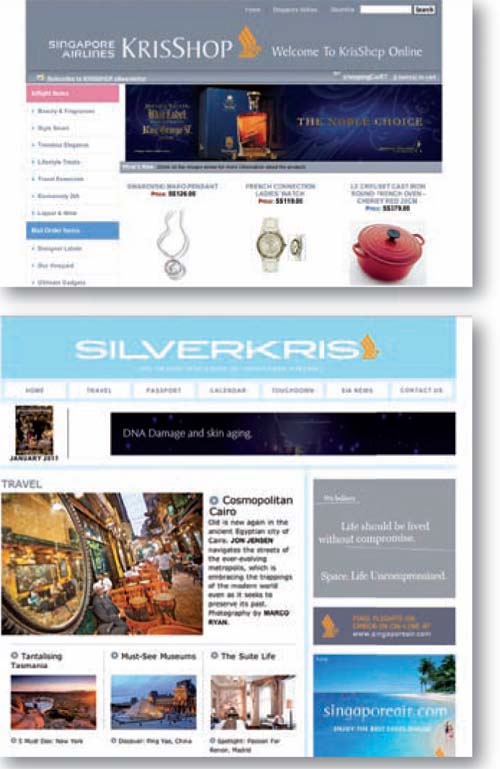 Singapore Airlines in-flight magazines (Innovation International/fipp)
Its easy-to-read format covers a wide scope of issues facing magazine publishers and editors ranging from ubiquitous tablets to blogging, social media business models, reader-generated content, mobile devices, and the need for fully integrated newsrooms.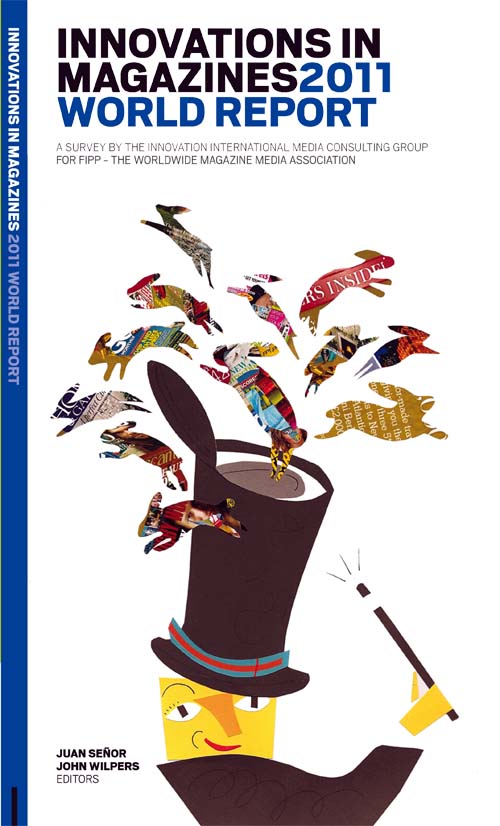 Innovations in Magazines 2011 World Report (Innovation International/fipp)
Part of the innovation mantra the book's publishers have been promoting is the use of 2D tags, or QR (Quick Response) codes that take readers to videos, audio files, and web pages via mobile phones.
Readers are advised in an introduction page by FIPP CEO Chris Llewellyn to download the application to make the icons "come alive."
A tag at the bottom of the page urges readers/scanners to visit FIPP's website for the latest magazine industry news and events.

FIPP introduction tag (Innovation International/fipp)
A chapter entitled "The Wow Factor" features magazines' experimentation with augmented reality (AR) and 2D tags, noting that the simplest way to connect the print and digital worlds is by pulling out one's smart phone.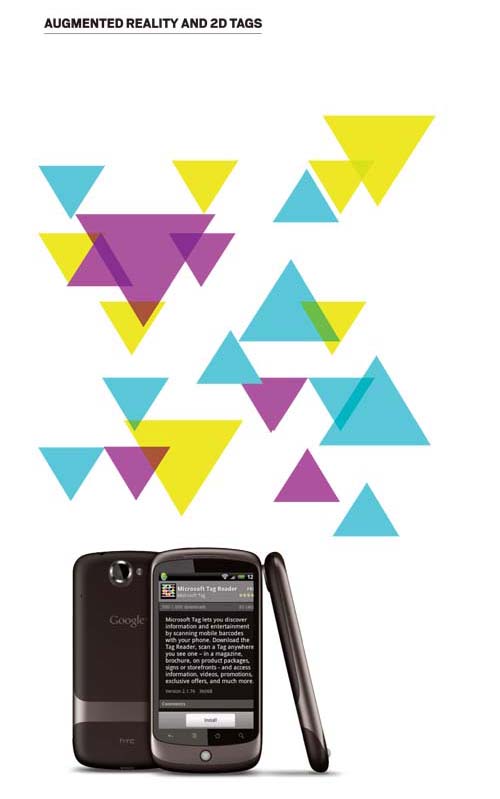 AR & 2D tags add content to magazines (Innovation International/fipp)
AR and 2D tags viewed through mobile devices allow readers to look at additional content from anywhere, the authors said, noting that the technology could revitalize the print industry by adding an easily accessible and user-friendly digital component.
Advertisers are particularly enamored of this technology that allows them to reach readers in increasingly creative ways.
But editorial content is also a venue for tags, particularly for magazine readers relying on mobile devices.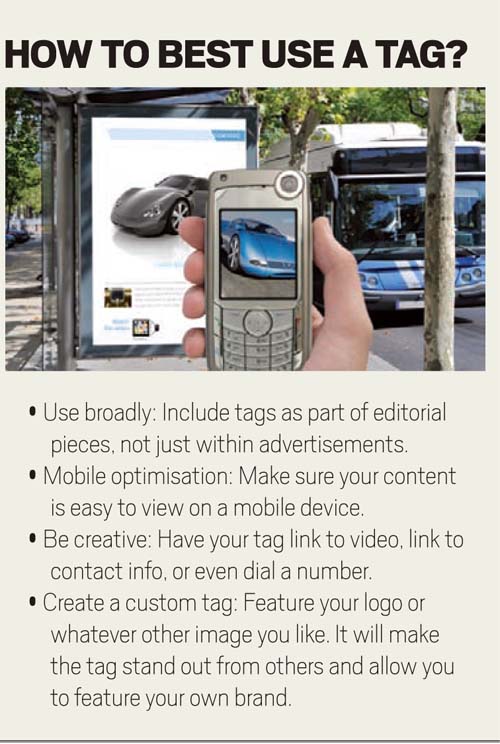 How best to use a tag? (Innovation International/fipp)

There's also no escaping tablets.
Magazines, like other media, have had to adapt their content to assorted platforms, not least of which is the mushrooming market for tablets.
According to the book, what's yet to be determined in 2011 and beyond is:
How will consumers use tablets to read magazines?
How will editors present their content and advertisers their messages to attract subscribers?
How will publishers sell subscriptions and retain subscriber information?
It said that while studies of tablet owners indicate they may be in the single-digit percentage of the potential audience, a large percentage of them are buying and reading magazines on their tablets.
On the plus side for publishers: "almost half of tablet owners said they liked advertisements with an interactive component and indicated they were more likely to use a tablet ad to make a purchase."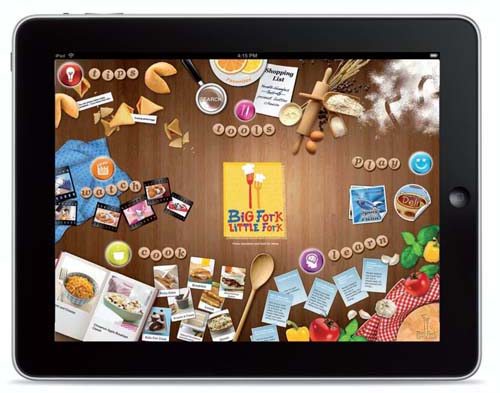 Big Fork, Little Fork foodie magazine for tablets (Innovation International/fipp)
But, increasingly, subscribers and casual readers are coming up against the need for pay walls to help defray costs.
The book said more publications began putting their sites behind pay walls in 2010, setting off a grand experiment to gauge whether consumers would buy or balk.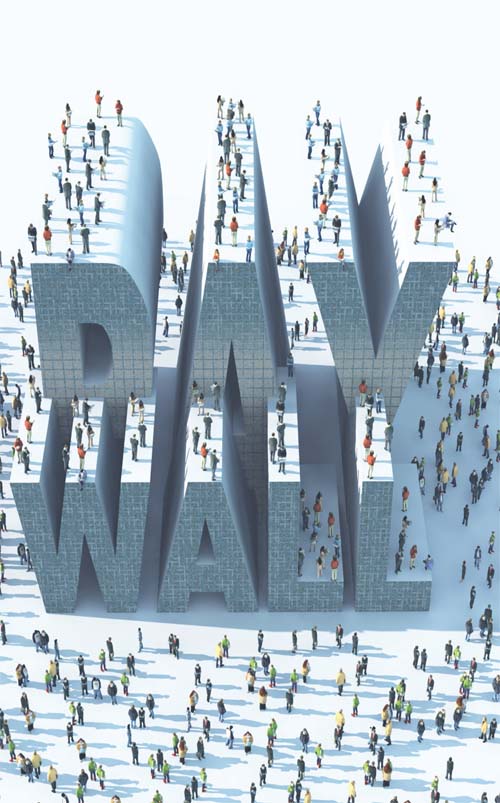 Magazine pay walls on the rise (Innovation International/fipp)
Opponents of pay walls said they'd kill what's best about the web, warning that payment tolls by publications that dare install them would render such magazines invisible and irrelevant.
"In the world of magazines, however, a growing number of publications are experiencing success with pay walls, particularly in niche markets," it said.
If pay walls are to succeed, publishers must offer valuable, high-quality content, it quoted Emap CEO David Gilbertson as saying.
Innovations in Magazines identified four pay wall models:
Full -- advocated by the likes of Rupert Murdoch, which restricts all access without a paid subscription.
Freemium -- or semi-permeable, allowing access to a limited amount of content for free, while most of the site is available only to subscribers.
Metered -- allowing consumers access to a limited number of articles online before a subscription requirement kicks in.
Micropayment -- allowing readers access to single articles or issues for a small fee.
A striking chapter in the book goes by the title "Blog or Die."
It refers to Forbes' new editorial guru, who, in 2010, mandated that all staffers create and maintain blogs and that "hundreds, if not thousands," of non-staff blogs be included in the Forbes product.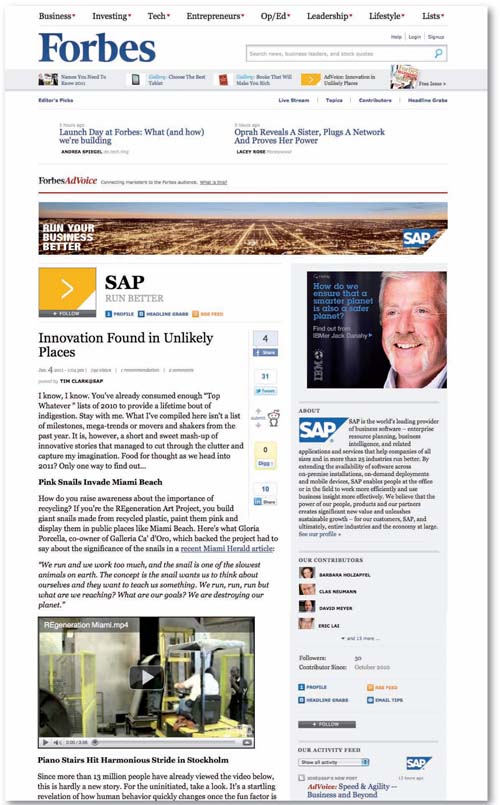 Blog or die at Forbes (Innovation International/fipp)

While Lauren Kirchner of the Columbia Journalism Review approves -- finding that the blog mandate seems to have created quality content -- critics worry Forbes "will ultimately cannibalize its elite brand, and in the process become primarily an online clearinghouse for a smorgasboard of blogs."
Ultimately, the key to success will be content one can read, watch and touch, Innovations in Magazines said.
It draws a road map for how to transform a linear, paper-centric editorial team into a fully integrated multimedia operation.
The popularity of mobile magazine content and the advent of a plethora of apps on tablets are forcing a complete rethinking of magazine editorial workflows, it said.
"Magazine companies must migrate from serving readers to serving audiences, and from serving audiences to connecting and creating 'profit communities' that will consume their content on any platform at any time of their choice," said Innovation International Media Consulting Group partner Juan Senor.

SUBSCRIBE TO & FOLLOW TRUMP'S FIRST 100 DAYS
How will Donald Trump's first 100 days impact YOU? Subscribe, choose the community that you most identify with or want to learn more about and we'll send you the news that matters most once a week throughout Trump's first 100 days in office. Learn more