Arab TV viewers enjoy more free satellite channels than their counterparts in developed countries or emerging markets, and although 95% of TV households access free programs, only 70% of television revenues come from advertising. That, according to the "Arab Media Outlook 2009-2013" survey, published by the Dubai Press Club.
The study also found that while the top 15 pan-Arab channels claim 64% of audience share, they make up 80% of the nearly $900m pan-Arab advertising revenues. Translation: those leading channels with the highest audiences are able to command a premium on their advertising.
"In turn, these channels are held by a few groups from the (Arab) Gulf, namely MBC, Rotana/LBC, Abu Dhabi Media Company, Dubai Media Inc., and Al Jazeera," the report said.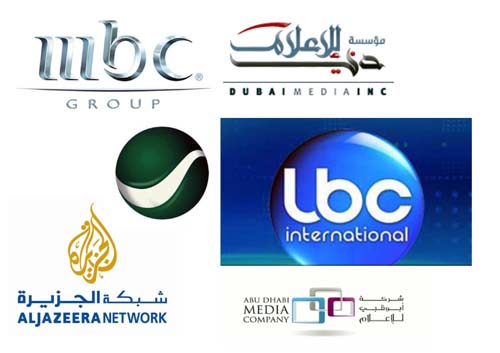 Leading pan-Arab TV channel groups
Other media owners, like Egypt's Melody and Dream TV channels, are within the top 10 media groups in the region in terms of advertising revenues, it added. The report explained that the relative importance of each pan-Arab channel varied across the region, given the distinctive features of the Arab Gulf states, the Levant countries of Lebanon, Syria, Palestine and Jordan, and, North Africa, respectively. The MBC group, with its bouquet of entertainment, sports and news channels like Al Arabiya, dominates Saudi Arabia and the Gulf countries, for example.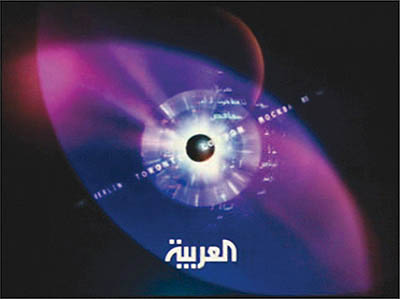 Al Arabiya logo
While the MBC Group offers only one pay-TV channel in its current bouquet, its FTA channels have historically acted in many ways like pay channels, the report said. This contrasts with Western markets where premium content, such as Hollywood movie regional premiers and premium sports, tend to be available only via subscription services.
Moreover, industry experts suggest viewers in the Arab region are less sensitive to new releases than in other markets, according to the survey, with viewers less likely to pay a premium to access very recently released Hollywood movies. Instead, they wait for several months to watch the content for free, impacting the traditional business model of pay-TV operators, the survey found.
"Thus, FTA players, such as MBC, are able to secure deals with Hollywood studios to acquire rights for movies that are three to five years old, which are very popular with viewers," it explained.
Other major broadcasting groups, including government-owned organizations, are also increasingly catching up in terms of quality and breadth of content, the report noted, leading to some market share being transferred their way. In Egypt and the rest of North Africa, national terrestrial channels and some satellites take precedence in viewership. North Africa's TV landscape is no longer dominated by state-run channels, and markets have incrementally opened up to new private networks that now challenge historically dominant broadcasters. So the region is emerging as a key market in the free-to-air TV sector, the survey found.
"Egypt's Al Hayat TV, Melody TV and Dream TV are all success stories in their country, and even beyond," it said.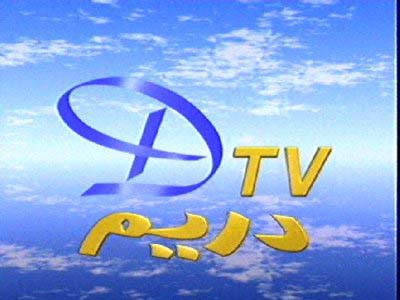 Dream TV logo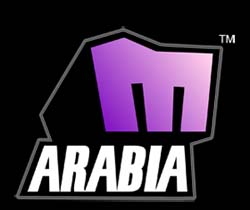 Melody Arabia TV logo
Tunisia's Nessma TV and Morocco's 2M further west are both popular channels that could potentially become significant pan- Arab players, at least in North Africa, the report said. These channels will make strides by investing further in content and generating interest from across the region, it added.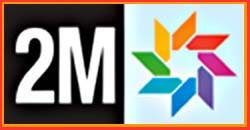 Morocco's 2M TV logo
In Lebanon, and to some extent the surrounding Levant countries, Lebanese channels dominate. The most popular being the LBC Group and Future TV channels with their mix of very popular entertainment programs, local and imported soap operas, game shows and newscasts tailored to various segments of the viewing audience. LBC's newscasts, for example, cater to a large Lebanese diaspora scattered across the globe, as well as a captive audience in the Gulf region and local viewers in Lebanon -- resulting in clear segmentation based on regional preferences.
Interestingly, the survey stressed that FTA channels suffered from low advertising revenues relative to the large audiences they served. It attributed it to factors finally being taken into account by regional TV executives, including pan-Arab audiences fragmented across nearly 600 channels: "This fragmentation limits the market both at the top and the bottom."
The top five FTA satellite channels make up 47% of total viewing share, leaving hundreds of other stations with extremely low viewing shares, thereby bringing their commercial viability into question, it said.
Another key factor related to audience fragmentation is that not all channels in the region are run for purely commercial reasons, it explained. "This puts severe pressure on any channel, which is trying to operate commercially, since competition for content and, therefore, viewers is extremely stiff," the report said.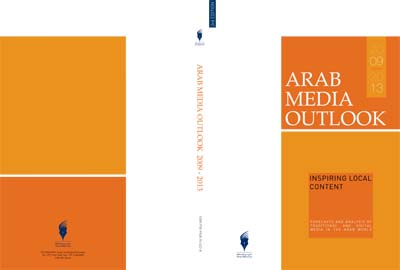 This unusual business model means there is little pressure from the industry to increase advertising prices when TV channels have other sources of funding, it added. Add to the mix the lack of accurate and widely accepted audience measurement systems in the Arab region, with broadcasters relying instead on consumer surveys carried out by market research firms with ties to the broadcasters themselves.
A further stumbling block: pan-Arab satellite TV does not offer targeted advertising by country, so it 's difficult charging appropriately high rates for the size of the audience.
"This challenge is compounded by the fact that the average demographic of the Arab audience is relatively low income, which has traditionally turned off global advertisers," the study found, adding that the highest proportion of advertising on pan-Arab media came from hygiene and house care products.

SUBSCRIBE AND FOLLOW
Get top stories and blog posts emailed to me each day. Newsletters may offer personalized content or advertisements.
Learn more