Someone hit a switch today and began either the greenest or one of the most environmentally disastrous experiments in the world: The Large Hadron Collider. This atom-smashing particle accelerator, reports CNN, is designed to simulate conditions of the Big Bang that created the physical Universe. It carries a ridiculous price tag of $9 billion, and requires 14 trillion electron volts of energy. That's the energy equivalent to running all the households in Geneva (with a whopping annual electric bill of $30 million).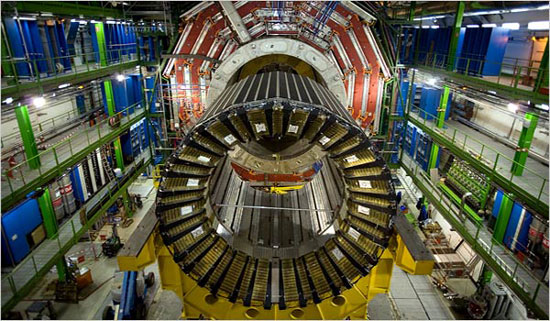 Valerio Mezzanotti for The New York Times
Then there's a chance, according to critics including physicists, that the experiment could suck the earth inside out, destroying us all in a mini black hole.
Which would not be particularly green.
SUBSCRIBE TO & FOLLOW THE MORNING EMAIL
The Morning Email helps you start your workday with everything you need to know: breaking news, entertainment and a dash of fun. Learn more