Barack Obama's environmental platform is not perfect, but I've got seven reasons (one not exactly green) to vote Obama in six days.
1. The frightening limitations of the "drill baby drill" mantra
2. Increased funding for conservation programs and incentives for sustainable agriculture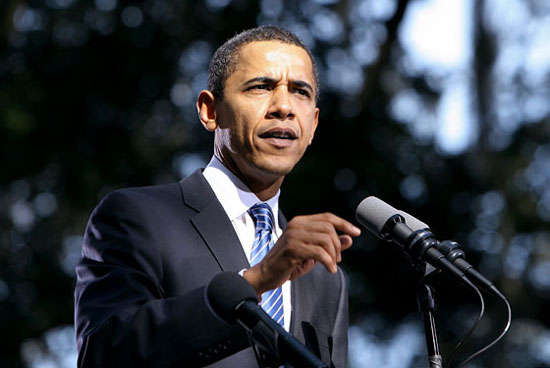 3. An economy-wide cap on U.S. carbon emissions
4. Reduced tropical deforestation
5. The creation of a global energy forum
6. A positive outlook on biking
7. But if that is not enough for you, Obama will make Americans sexy again, according to a fellow expat living in Berlin. Seems George W. Bush was actually detrimental to his game.
"With Bush, it's just not sexy to be American," he told me mournfully. "And this is particularly noticeable when you are living abroad."
So if nothing else, an Obama vote will eliminate long tedious conversations about the downfall of the American government and numerous late-night cold shoulders for your fellow Americans overseas.
More From Mairi Beautyman on Huffington Post
Four Ways for a Stylish and Tasty Green Dinner Party
From the Olympics to Sears, Wearing Recycled Bottles Goes Mainstream
Clothing Made from Milk and Bottles Made of Paper? The Eco Design Revolution
Terrorists or Heroes? Sea Shepherd Fights for Marine Life
Does Terrorism Make us Travel Greener?
SUBSCRIBE TO & FOLLOW THE MORNING EMAIL
Start your workday the right way with the news that matters most. Learn more