The Best of Military, Government and Education in the Granite State
Generally, tourists head to New Hampshire for its mountains and lakes. It is the Granite State, after all. But this four or five day mini-escape introduces you to New Hampshire's riches of a different sort: military, government, education, antiquities, all with a sense of adventure and fun. Three nights, three towns, an hour apart, and all 4 ½ hours drive from New York City. Of course, for more on these destinations and other "Offbeat Escapes in the Northeast," visit getawaymavens.com
PORTSMOUTH/Military

Begin on the Atlantic Coast, where Portsmouth - first named "Stawbery Banke" for the profusion of strawberry bushes along the Piscataqua River, has been steeped in Naval affairs since colonial times. As a seaport and Naval Shipyard, Portsmouth was open to immigrants from foreign lands, diverse in culture, food and thought. The town bustled with trade, barges plied the rivers delivering goods - it was lively and friendly and still is. To tap into that, do the following while in Portsmouth: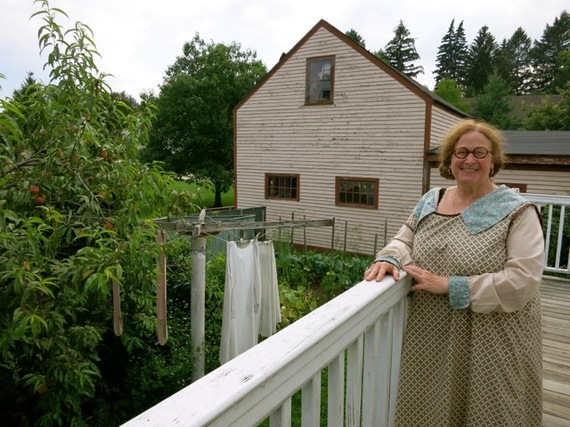 • Get a sense of what life was like throughout 400 years of Portsmouth History at one of the best "Living History" museums in the country, Strawbery Banke. You'll engage with costumed role-players who interpret the people who actually lived or worked in each of the 32 authentic homes and shops. Among many worthy stops, chat up "Mrs. Shapiro" - a Jewish Russian immigrant who arrived here ten years ago in 1909, and took in Mr. Russell (who "works at the Navy Shipyard across the river") as a boarder to do her part for the "War to End All Wars." And engage with the "owner" of the Little Corner Store - an ersatz community center where locals trade ration stamps for canned goods, and most patrons work in some capacity at the Naval Yard.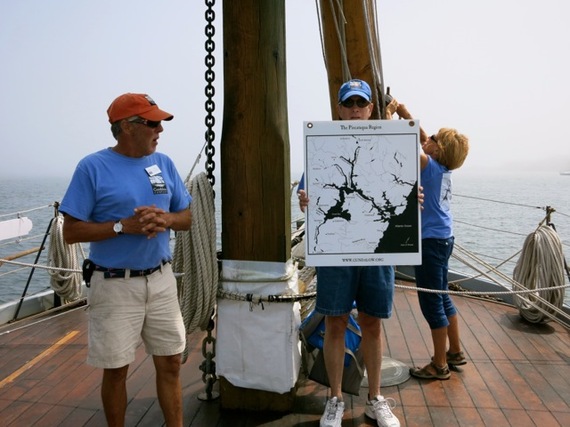 • Take a river tour on The Piscataqua, a reproduction of a gundalow (a flat-bottom sailing barge, prevalent on New England rivers and inlets from 1650 to the early 1900's) considered "the semi-tractor-trailer truck of its day." The Captain and crew are exceptionally knowledgeable about the area and boat itself. If you're lucky, you might see a Navy Submarine coming into port for repairs.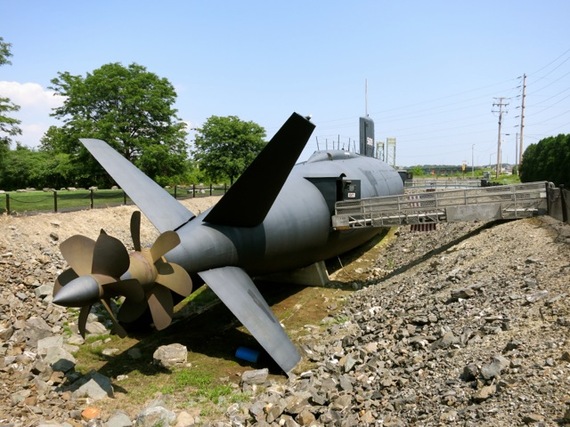 • Tour the Albacore. Built in Portsmouth in 1952, this diesel and electric powered submarine was a prototype of the newest design and modern technology of the day, the first fish-shaped sub ever produced. The Albacore was returned to Portsmouth in 1985 without having been to war, and visitors can squeeze inside and play with buttons, wedge into bunks, and "initiate dive sequence."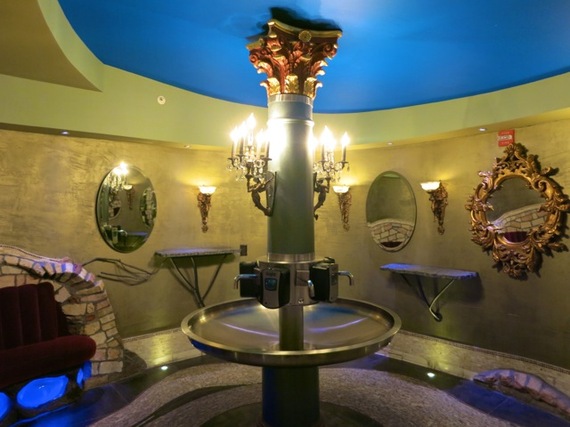 • Even if you don't catch a show, stop into The Music Hall for its incredible redone interior, including a trippy blue-light lounge chisled out of rock and the fantasyland toilets that should be on the "Thousand Bathrooms To See Before You Die" list.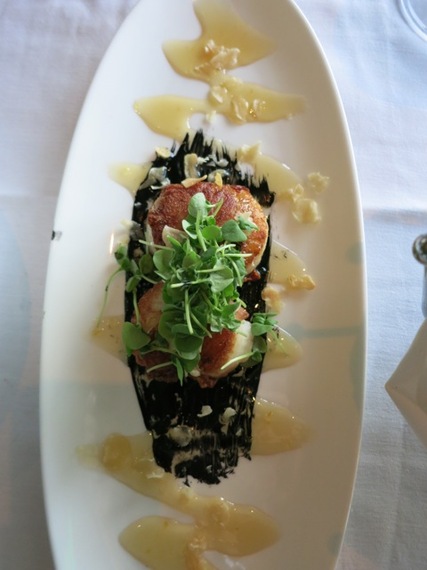 • Have at least one meal at the new Salt Kitchen, just out of town at the Wentworth By the Sea Hotel in New Castle. Dine on raved-about small plates like Handmade rustic Wood Oven Roasted Meatballs ($9 - bring me another plate of these, please), light and ethereal Hand Rolled Gnocchi ($10), Prosciutto Wrapped Maine Scallops ($10) and lip-smacking Aragosta Flatbread with Caramelized Shallots, Lobster Cream, Lobster chunks and a tinge of honey. Or try local favorites like Popovers on the Square for, well, the signature dish, Black Trumpet for Southern inspired farm to table cuisine, Cava for small plates and great tasting menu, Jumpin' Jays for fish, and the just-opened BRGR Bar for adult (read: spiked) "Milkshakes."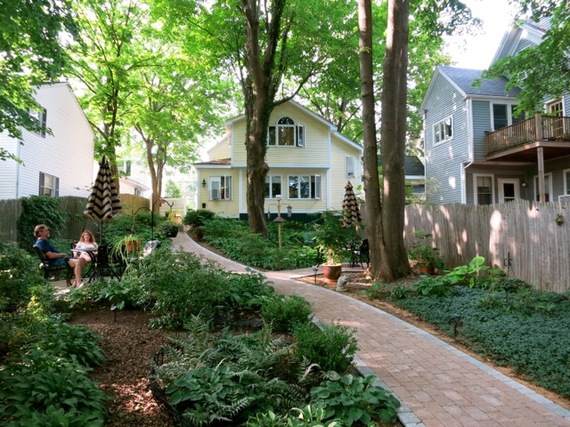 • Stay at the Martin Hill Inn. Hosts Meg and Russ preside over seven antique-luxury rooms in two 19th Century homes just a few blocks from Market Square, and spoil you with treats and amenities; gourmet breakfast, afternoon baked goods, evening sherry, wi-fi and parking among them. For a more posh resort experience, drive 10 minutes to Wentworth By the Sea. In town full-service hotels, like Hampton Inn and Suites and Residence Inn By Marriott are also fine.
CONCORD/Government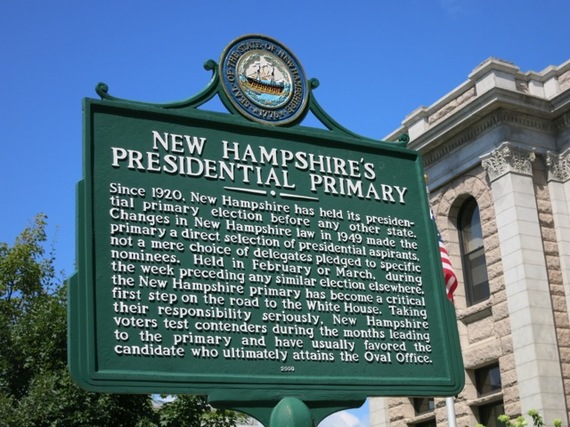 Every four years presidential candidates converge on this New England town to start stumping for the nation's first Primary. Residents of New Hampshire are firmly and personally invested in their own government. New Hampshire, with a total population of 1.3 million, boasts 400 State Representatives -- more than in any other state in the country, including New York and Texas. The centralized seat of New Hampshire government, Concord was never a "tourist town," but it is certainly outfitted with the goods to be one. You might be delighted to find a very "pedestrian friendly" downtown (with a soon-to-be-enhanced-Main-Street) that links most shops, restaurants and attractions. Here's what to do:
• Take an entertaining and informative tour of the State Capitol, the oldest state house in the nation in which the legislature meets in its original chambers. When not in session, you can sit in one of 400 House of Representative's seats to run your hands over electronic, color-coded voting buttons, then move into the stately Senate Chamber to see the circa 1819 desk on which all presidential candidates sign in for the "First In Nation" Primary. Most moving, however, are 107 original tattered and bloodstained Civil War Regiment flags arrayed in glass cases in the State House lobby.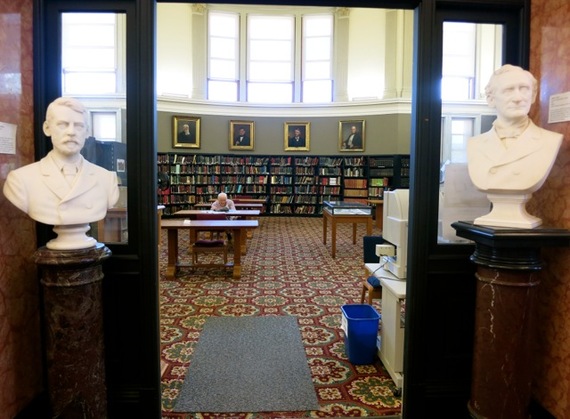 • Visit the State Library Building if you are researching your family ties to New Hampshire. You'll want to get down to work in the well-stocked and spacious Genealogy Room.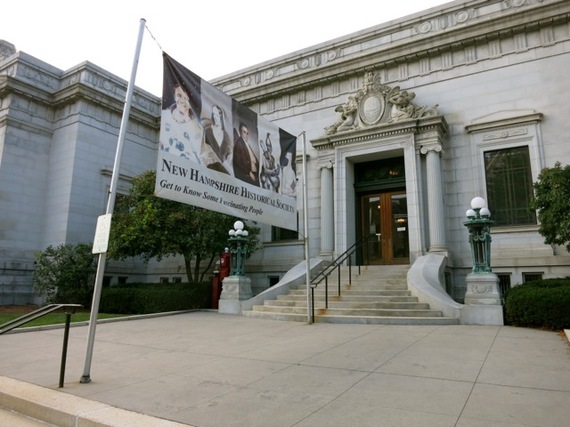 • Stop into the New Hampshire Historical Society in the Tuck Building. If you're at all interested in interior design or architecture, it's worth a quick few minutes to pop inside to see the gorgeous skylight-dome rotunda, brass work banisters, arched walls, French marble floors, and ceiling clad in magnificent rust-red Sienna Marble.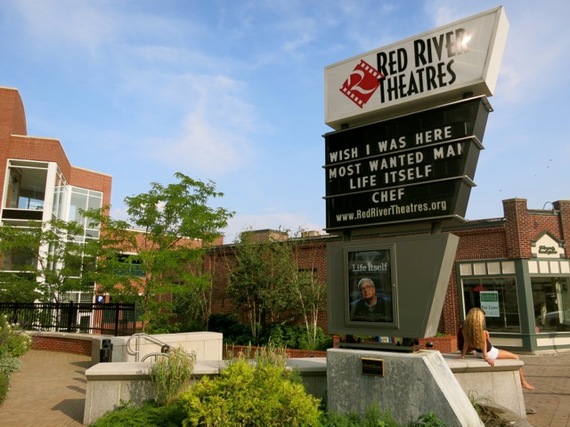 • Join a Sing-Along, "Quote-A-Long," or Film Discussion, or just watch an "art flick" at Concord's only indie movie house, The Red River Theater. With a full selection of beer and wine it's incredibly popular with the local community.
• Privately owned Gibson's Bookstore has forced out all the chains, so it behooves visitors to see what they are doing right.
• Pick up a carefully crafted piece of New Hampshire at The League of New Hampshire Craftsmen. There are two shops in Concord alone.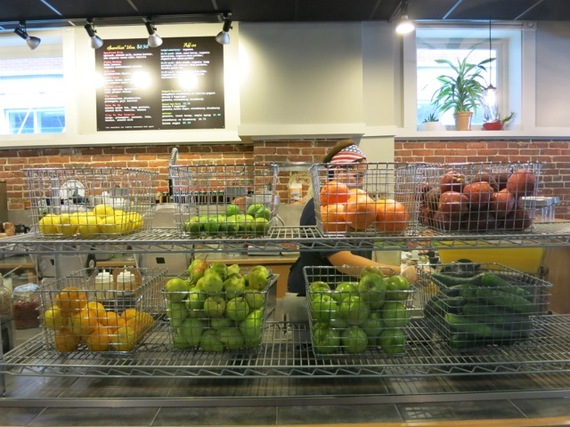 • Grab one of the freshest chopped salads or made-before your eyes fruit smoothies at the new Live Juice.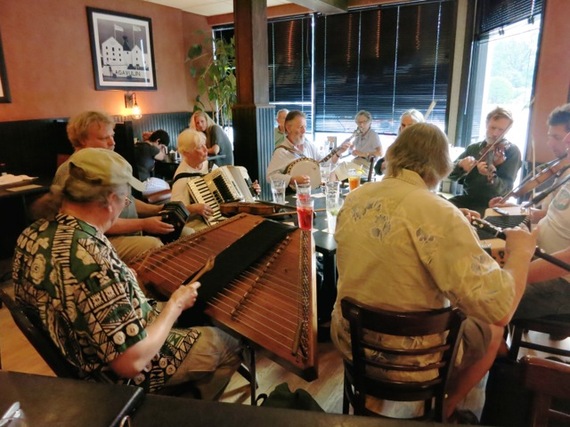 • Enjoy a "Killer Burger" at The Barley House Tavern. Tuesday nights are particularly fun when local Irish Musicians pick up fiddles, accordions, dulcimers, banjos, flutes and other instruments to delight surrounding diners. It's so grass-roots and authentic, you might assume that you've stumbled into an Ole Irish Pub in Killarney.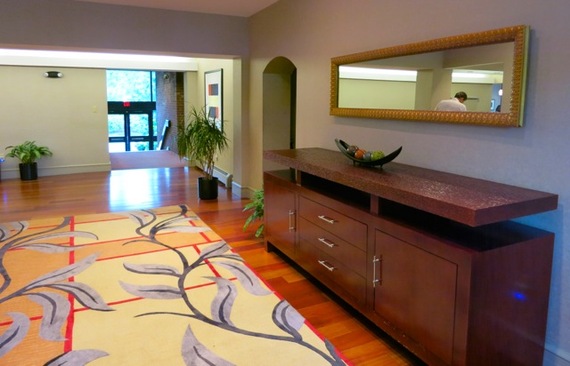 • Stay at the Centennial. What was, in the 1870's, a nursing home for the indigent elderly is now a sleek, contemporary luxury boutique hotel a ten-minute stroll from downtown. Suites are large, comfy and modern in an unfussy way that doesn't assault the senses, with large flat-screen TV's and plump white duvets topped by crisp pinstriped pillows.
HANOVER/Education
The Dartmouth College campus takes up most of Hanover, including the Town Green and some shops. But there are several reasons why even non-college bound explorers flock to this quintessential New England community, and it's not for Ivy League study. Here are some surprising reasons to include Hanover on your New Hampshire road trip: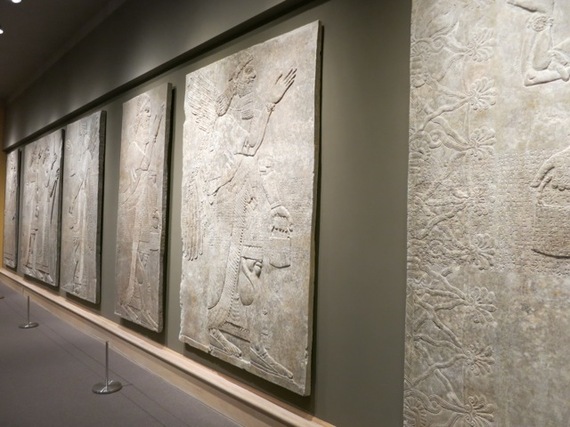 • See a spectacular set of six well-preserved 3,000-year-old Assyrian Reliefs at the Hood Museum of Art on Dartmouth Campus. Inscriptions on these cuneiform tablets from the palace of Assyrian King Ashurnasirpal II (circa 883 BCE) correspond to Biblical stories, so they serve as important historical and religious documents and touchstones as well as works of art.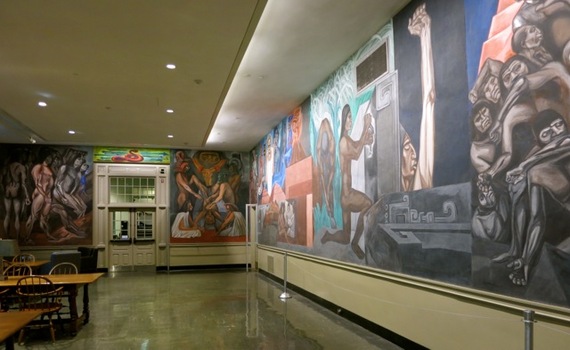 • The Orozco Murals in the basement of Dartmouth's Baker Library has recently been designated a National Historic Landmark. Jose Clemente Orozco was, with Diego Rivera, a leader in the Mexican Muralist movement. As a Dartmouth Artist-in-Residence from 1932 to 1934 he painted "The Epic of American Civilization," in themes of human suffering and machine age angst, and the result is dark and overwhelming and completely mesmerizing.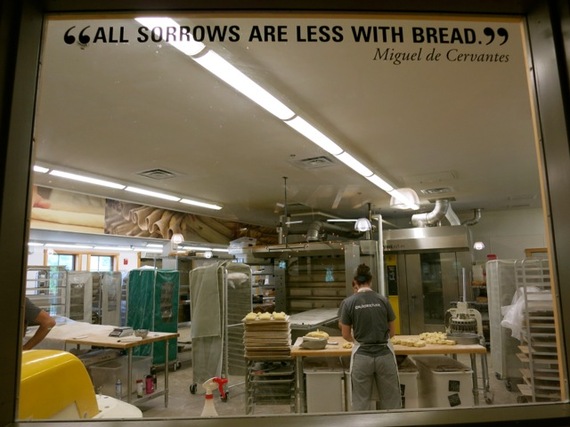 • You can take a baking class at King Arthur Flour, the oldest flour company in America and 100% employee owned. If you don't have time for a class, you can pick up any manner of cooking implement, along with sacks of flour, and baking tips in the well-stocked store. Though King Arthur Flour is in VT, it's just 1 ½ miles across the CT River from the Dartmouth campus.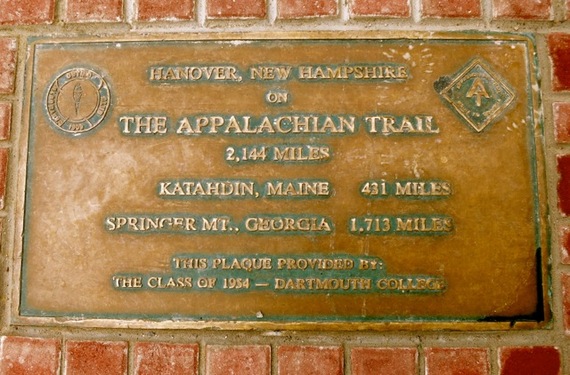 • Hike a "portion" of the Appalachian Trail. The 2,144 mile trail runs right through the center of Hanover, which is known as one of the friendliest-to-hikers towns on the whole route.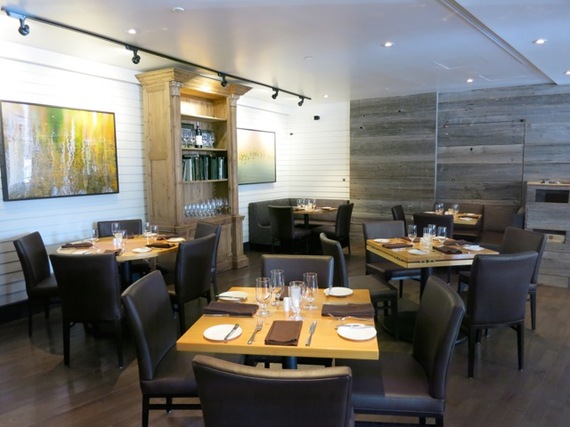 • Plan to have a meal at one of Hanover's top new restaurants, Pine at the Hanover Inn. Hannover Inn's restaurant has been renamed, lightened up and modernized - and that includes a Small and Big Plates menu expertly executed by Chef Justin Dain. Walls are covered in namesake planks of pinewood, reclaimed from a decayed campus barn, lending a cool rustic flare to the dining space. Great cocktails - concocted by bartender extraordinaire, James Ives, "re-imagines old fashioned classics for 21st century tastes." If you haven't been here since last year, you won't recognize the place.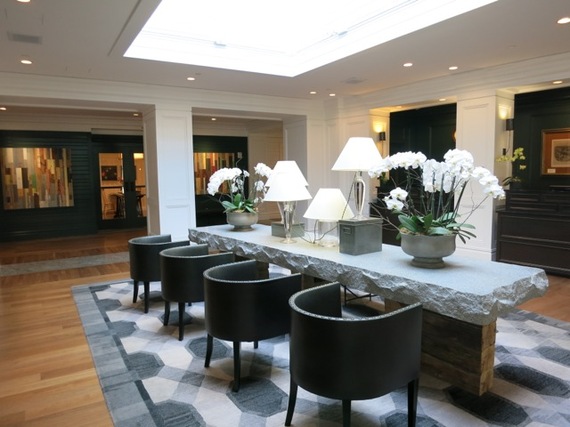 • Stay at the Hanover Inn. After a $43 million 2012 renovation, the Hanover Inn is now one of the best, most upscale hotels in the region, and a tough ticket during Dartmouth College events. Interior designers incorporated the work of New England's best artisans in the hotel's reimaging and there are plenty of nods to Dartmouth College itself. A 2,800 pound handcrafted granite table greets guests in the lobby, rooms are now high-end, bright, and clad in local Pompanoosuc Mills furniture and down-the-road-neighbor Simon Pearce blown glass.