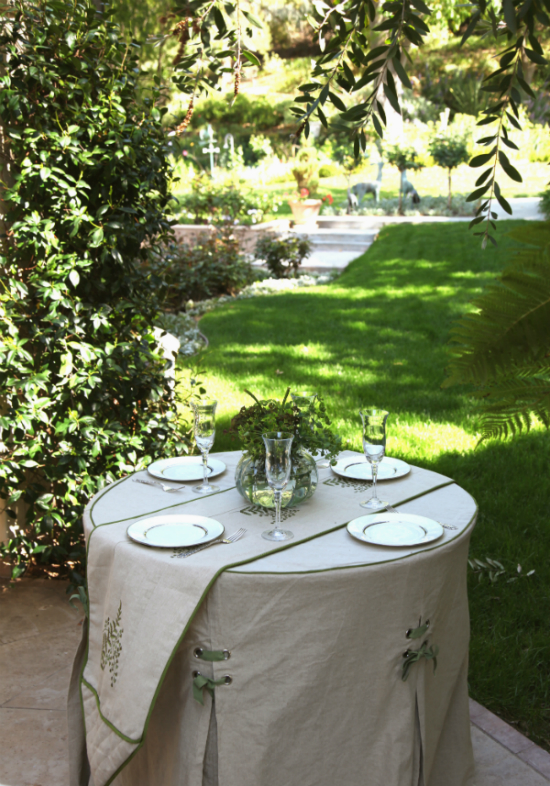 We are now a few weeks into spring and I am sure many of you are like me and are ready to spend more time outdoors. The flowers are blooming and the weather is warmer -- let's spring into action! Here are a few of my tried and true designer tips for getting your outdoor area ready for spring.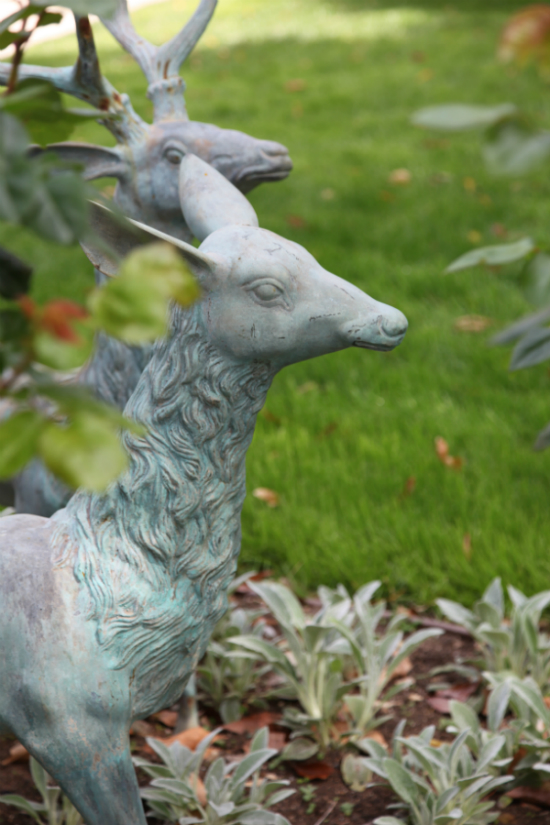 Transform a simple outdoor table into a beautiful place to entertain friends and family. Add fresh linens and a classic place setting for a quick transformation. Table linens with hints of green (similar to what is featured in the image above) reflect nature and are a nice compliment to the surrounding landscape.
I love the look of garden statues. They add design interest and allow you to reflect a bit of your personality. Garden statuaries come in a variety of themes. So you are sure to find that perfect piece that makes you smile.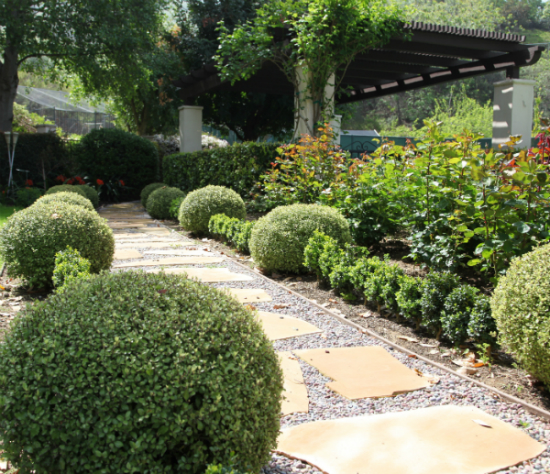 Lining your walkway with shrubs helps define space and, if shaped, helps create visual interest. Varying the heights of plants adds depth to the landscape.
Another subtle designer touch that adds a beautiful element to the outdoor area is using paving stones. They can create a walkway and add a stunning touch.
Bird cages are a hot trend in spring decor. By simply adding your favorite flowering plants inside the cage you create an instant focal point. Display it on a side table (as pictured above) or on an outdoor dining table for a simply chic centerpiece.
One of the fastest ways to get your outdoor area ready for spring is with pillows. They provide a fun decorative detail that gives any space an instant update.
There you have it, a few of my tried and true designer tips for getting your outdoor area ready for spring. How will you be decorating your outdoor area this spring?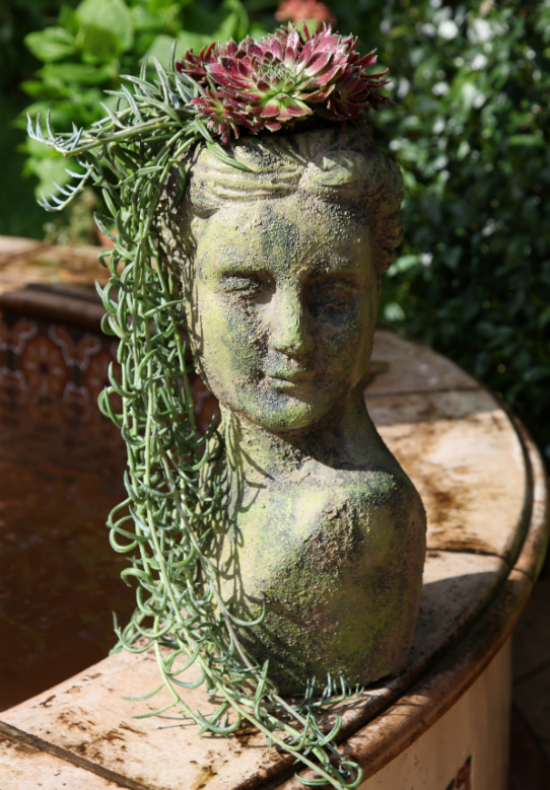 SUBSCRIBE AND FOLLOW
Get top stories and blog posts emailed to me each day. Newsletters may offer personalized content or advertisements.
Learn more