It was the afternoon of September 11th, 2001, the streets were deserted and an eerie haze of smoke coming from the burning Twin Towers in lower Manhattan covered the whole city of New York. At the time, I lived in an apartment on East 79th Street. After being glued to my television for many hours and finally feeling hungry, very hungry, I ventured outside to make my way up to my local Italian coffee house and restaurant, Sant Ambroeus on Madison Avenue to take refuge and commiserate with others about the day's horrors all while consuming cups of steaming cappuccino and munching on freshly made sandwiches and pastries. If ever there was a time for "comfort food", this was it, and what better place to indulge in this kind of comfort. Sant Ambroeus is known for their fabulous Italian espresso and coffee drinks as well as their delectable cakes, cookies and gelati.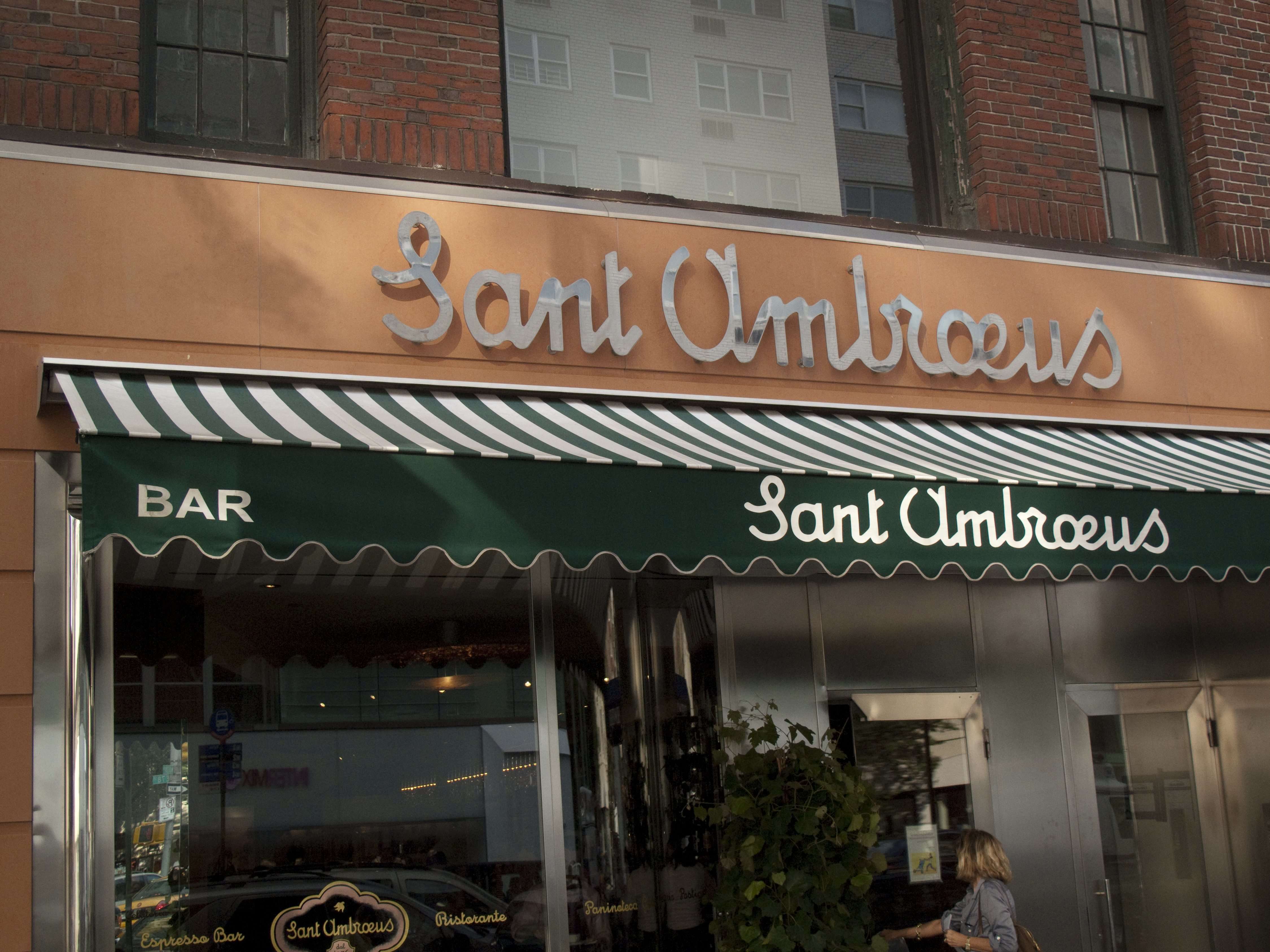 I was a Sant Ambroeus regular from the day that I moved to New York City from Los Angeles, knowing Sant Ambroeus from the original in Milan where I lived for a year. I was addicted to their Italian croissants (cornetti), pastries and panino's, especially the mozzarella, tomato and basil on a kind of focaccia bread. The owner, Hans Pauli used to joke with me when I asked for their wonderful olive oil in which I would drown my panino, " Would you like to have some olive oil in your cappuccino as well?" But 9/11 was the last time I visited Sant Ambroeus on Madison Ave for many years. It closed it's doors not too long after that day.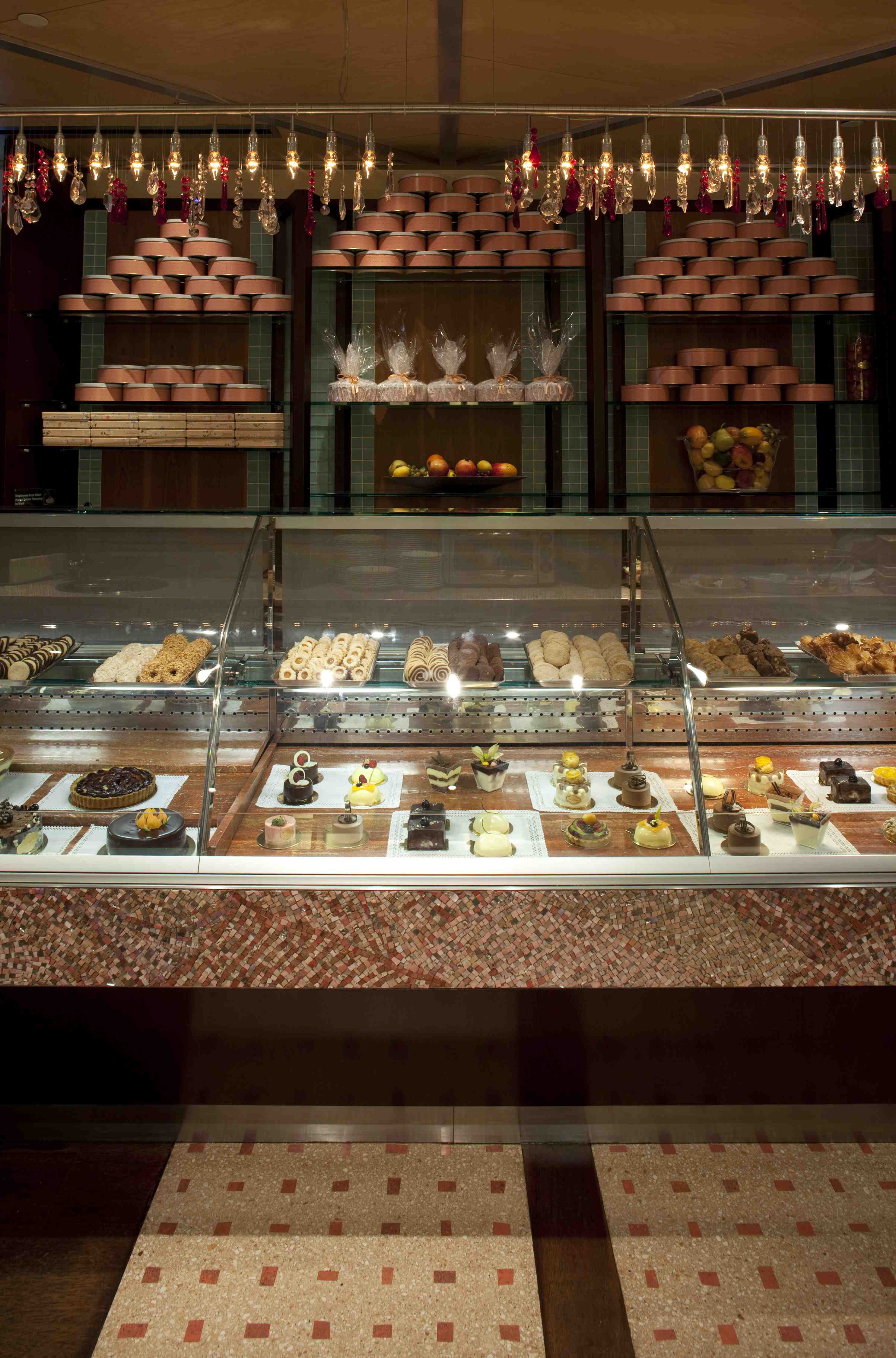 Sant Ambroeus, Madison Avenue, re-opened it's shiny glass and metal doors in June of 2005. The renovated interior is reminiscent of the new Italy, it says Milano, modern and stylish yet it has not lost the cozy feeling it had for years. The cappuccino bar is now in the front of the restaurant and is bigger and better having added stools where you can install yourself for a coffee, a cocktail or a complete meal. Hans son, Dimitri Pauli has taken over the reins along with his partner Gherardo Guarducci. Together they run the two Sant Ambroeus restaurants in the city and one in South Hampton as well as Casa Lever in the Lever House on Park Ave and Felice Wine Bar on East 64th Street.
Not too long after their re-opening, I went to eat at Sant Ambroeus, Madison Avenue, but was expecting the same food from their West Village outpost and was very disappointed by what I was served, so it took me a very long time before I decided to give them another try. Well all I can say is why did I wait so long? Everything about the place, the food, the service and the even the crowd made a 100 per cent improvement over that first time. I have nicknamed it my cafeteria because I seem to be there twice a week and frankly could eat there everyday never tiring of the truly delicious Italian food created by Mario Danieli.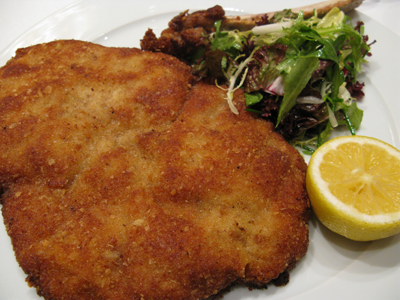 Photo courtesy of Sant Ambroeus
I have my favorites on the menu, but frankly one cannot go wrong with anything chosen on this traditional Northern Italian menu, even the house made whole grain sunflower and whole wheat fennel breads are hard to resist (I usually try to refrain from ruining my appetite with bread when eating in great restaurants, but not here). One of their classic appetizers, the Insalata Centocolari which used to be called their house salad has been updated to include organic tri-colored lettuces with avocado, chunks of fresh mozzarella and olives. There is a terrific plate of seasonal grilled vegetables so flavorful and nicely seasoned it is served with a chunk of imported burrata cheese on the side. The popular Insalata di Carciofi, is a salad of marinated thinly sliced artichokes on a bed of baby arugula and covered with shaved parmesan. Also popular is the insalata di Nettuno which is a mixture of the freshest large pieces of lump and king crab meat served with sliced fennel and orange. The portions are large so two can share some of these appetizers. Not to be missed and easy to share with the table is the Tomino con Polenta croccante e Finferli, which is seared tomino cheese over polenta with chanterelle mushrooms. When pricked, the cheese oozes it's cheesy goodness all over the mushrooms and polenta.
Pastas are traditional and cooked to perfection from the simplest linguine with garlic, red pepper and virgin olive oil and penne in a light fresh tomato sauce with basil to the richest most flavorful risotto mixed with an abundance of fresh porcini mushrooms. It is creamy and full of flavor. I think it is by far the best I have had in New York City. I can't seem to get enough of this splendid risotto. Trenette with a traditional pesto Genovese is exactly that. It is real basil pesto the way it should taste with no frills or excesses just a puree of basil, toasted pine nuts, parmesan and olive oil.
In the old days of Sant Ambroeus, the veal Milanese was a house speciality and it has only become better in the new Sant Ambroeus. There is plenty of super fresh fish to choose from on the menu including a beautiful oven roasted Dover sole, a char-broiled Mediterranean sea bass served with asparagus in olive oil imported from Garda and always a daily special of fish.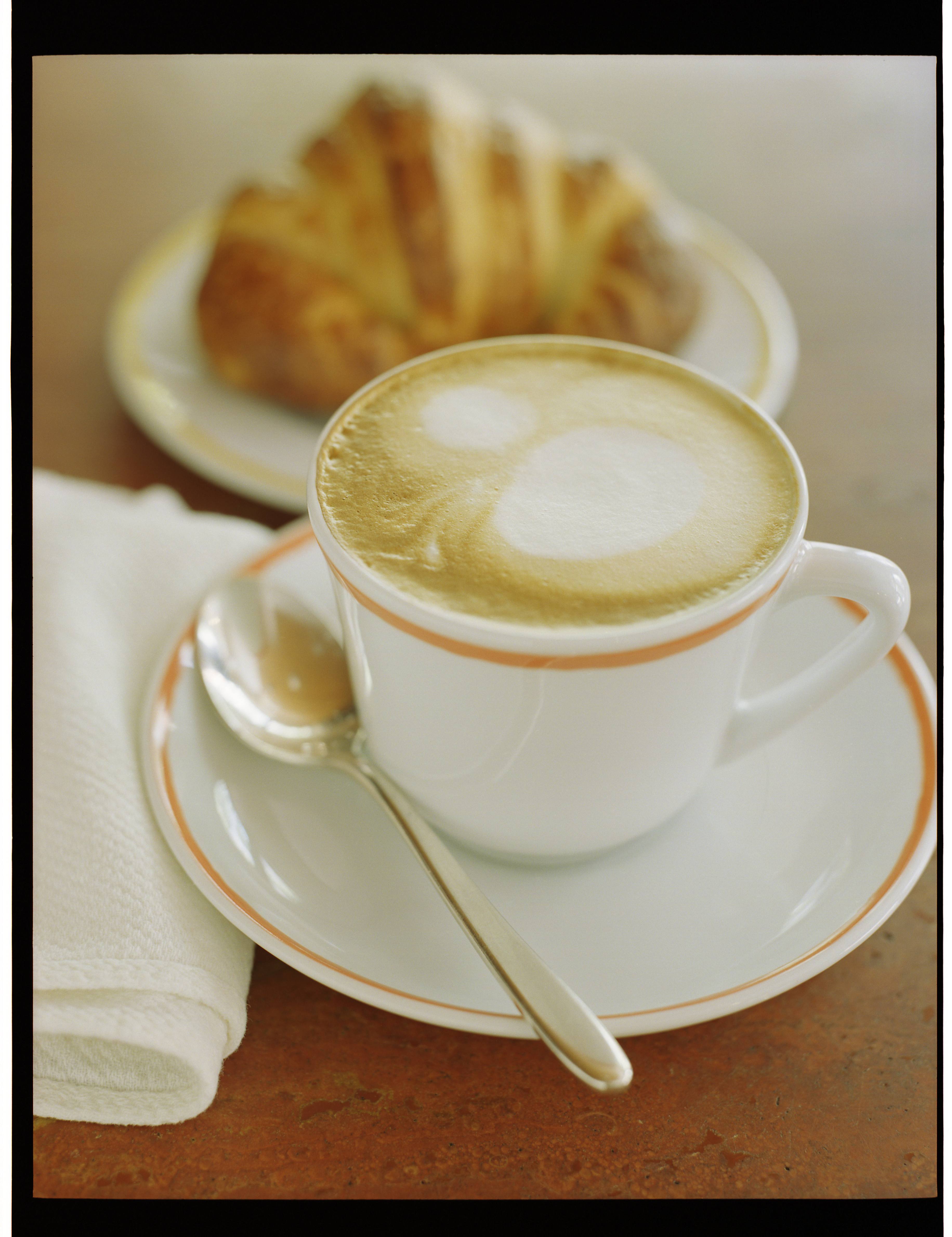 Save room for Pastry chef Chris Hereghty's delicious cakes and gelati's. A popular item is the pumkin cheese cake which was put on the menu at Thanksgiving but because of high demand has become a staple on the dessert menu and the Sant Ambroeus, a sinfully delicious chocolate mousse cake. The cookies are irresistible, I especially like the palmiers. You can buy a box and take them home with you. Even that fantastic and healthy whole grain sunflower seed bread that is served in the restaurant is available for purchase in the bakery.
The wine list includes some of Italy's finest though at a price a bit higher than most other restaurants. There are some superb wines to be had by the glass which is always nice in a restaurant of this caliber. Right now there is the Cabreo Chardonnay among the five white's and the Villa Donoratico a baby Super Tuscan among the reds. That being said, Sant Ambroeus is not inexpensive, but frankly you get what you pay for here. The portions are large and the food and service are first rate.
Reserve a seat at one of the cute little candle lit tables up front by the window overlooking Madison Avenue and you might catch the likes of Bono, Lenny Kravitz ( who by the way once told me he grew up in Sant Ambroeus), Harrison Ford or Matt Dillon (all of whom I have seen many times dining at Sant Ambroeus) stop in for a coffee, gelati or a meal. There is always an interesting group of people drinking and dining in this Italian satellite on Upper Madison Avenue.
In my book, "Everybody Eats There" about the world's 100 most legendary restaurants, my writing partner and I were remiss by not including Sant Ambroeus. It is truly one of New York's legendary restaurants. Therefore, I am now making an apology to my friends at Sant Ambroeus for this awful mistake and hope that my story here will be an honest attempt to make amends.
Sant Ambroeus, Madison Avenue
1000 Madison Avenue
New York City
Tel: 212 570-2211
SUBSCRIBE TO & FOLLOW THE MORNING EMAIL
The Morning Email helps you start your workday with everything you need to know: breaking news, entertainment and a dash of fun. Learn more