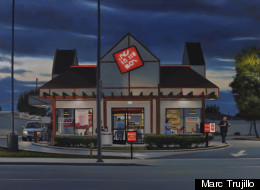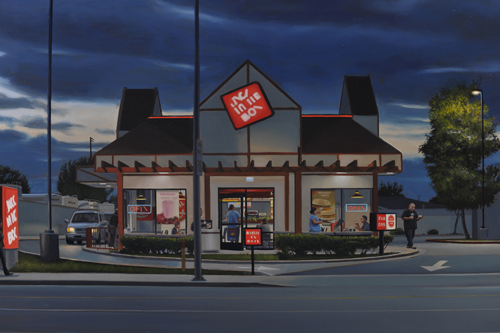 Here's a detail of the first painting that was posted last week. I thought it would make it easier to see some of the figures going about their Jack in the Box business.
This is the kind of North American purgatory that interests me to paint, the places we go and we know we're somewhere, but not really.
The text in the painting is all muted. There is a difference between seeing and reading that's important to me. Reading is a way of ascribing meaning that is less interesting and open-ended to me than the way things look.