Caribana is held every year in the beginning of August on a massive strip of land in Toronto. The event has become so large that major Caribbean artists come from the world over to attend the event. It draws nearly a million people and growing every year, including hoards of tourists from the United States and other countries. Since Caribana attracts people from all walks of life, it's a great event to experience.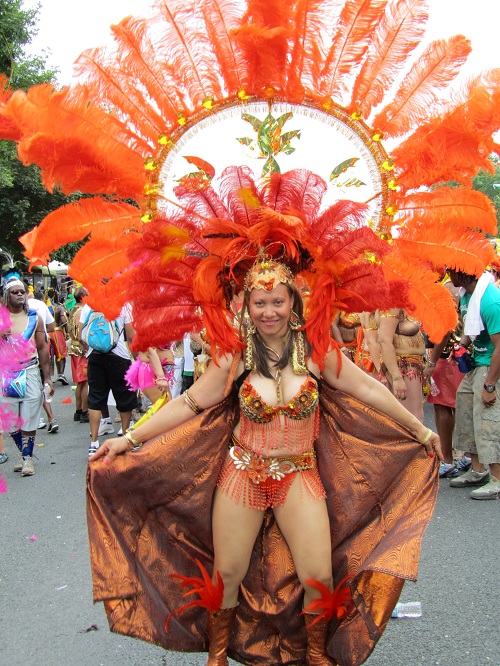 One of the great things about Caribana is that some of the spectators are actually allowed to be in the parade. It's not your typical North American festival where you stand on the sidelines and watch the parade floats roll by. If you are lucky, you are granted access inside, or, in my case, you can jump the fence. Once inside, everyone interacts with you; it doesn't matter whether you are part of the parade or not. There isn't as big of a presence with food in the actual festival, but there are other events during the week where you can find plenty of curry chicken goodness.
Caribbean parades are normally known for a bit of violence, but when I attended Caribana I didn't witness an ounce of violence. You still want to be cautious when you are traveling in another country and are visiting a packed event filled with people. For the most part Canadians are not very violent, and the parade is very heavily supervised by government officials.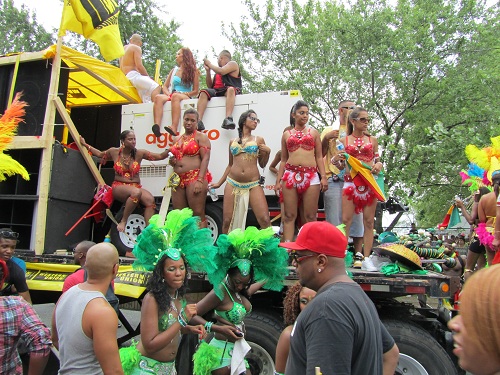 Normally, there is a full week's worth of events for anyone in the family; kids' programs for the young ones, concerts for the die-hards, and even family events as well. They make it extremely easy to get to the event with a normal schedule of buses that take you to where the actual parade is being held. Caribana normally starts in the morning around 10 am; since it is a Caribbean festival, it is promptly on Caribbean time, not Canadian time. You can arrive early to make sure you are able to get inside the actual parade. People don't usually start arriving until one pm or two pm.
You can expect a lot of dancing during the festival. As the floats pass by, you will see everyone dancing on the massive trucks and around them as well. There are different kinds of music that you can choose from, including soca, dancehall, and classic reggae as well. This is why Caribana is one of the great things to do in Canada during the summer: diversity, and there is something for everyone! One thing to be aware of is that no one asks to dance during the festival. You aren't attending a club in North America where you normally ask for permission to dance with someone. Many times women will come up to men to dance, and men will automatically go up to women that are dancing as well. If you like your personal space, Caribana is not an event that you want to attend.
SUBSCRIBE TO & FOLLOW LIFESTYLE
HuffPost Lifestyle is a daily newsletter that will make you happier and healthier — one email at a time. Learn more