My new novel, Kissing in America, is a feminist story about a young girl coming into her own as she gradually understands the complexities of grief and loss and love. As I wrote the book over the course of seven years, I kept thinking back to seven books I read when I was a teen, narratives that seeped under my skin and shaped who I am. Although they're not all traditional YA titles, they have great appeal to young adults, regardless of whether or not the books were published or marketed as YA. (In the words of Patrick Ness: "YA is not a genre. It contains all genres.") I can't imagine how I would have survived adolescence--or adulthood--without them.

Jane Eyre by Charlotte Bronte, 1847
I first read
Jane Eyre
when I was 16, huddled under the covers, and I fell in love with Jane's indomitable will and her ability to survive the cruelty of Lowood, and any hardship (or madwoman in the attic) that came her way. When Jane tells Rochester, "I am not talking to you now through the medium of custom, conventionalities, nor even of mortal flesh: it is my spirit that addresses your spirit...equal--as we are!", I decided, then and there, to be like Jane and to defy ever being classified as "poor, obscure, plain, and little," and to throw out all inequalities, whether of class, gender, age, or experience. Reader, we all need Jane in our lives.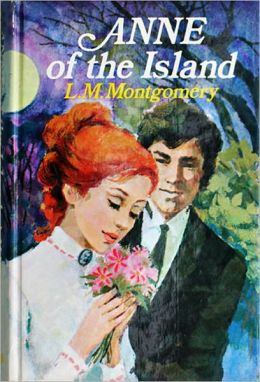 Anne of the Island by L. M. Montgomery, 1908
Though the first volume of
Anne of Green Gables
is Montgomery's best-known book, Anne of the Islandwill always be my most beloved of the series. In this book, Gilbert tells 19-year-old Anne, "You are the first Avonlea girl who has ever gone to college; and you know that all pioneers are considered to be afflicted with moonstruck madness." Montgomery herself had a difficult life filled with much to overcome--depression, a challenging marriage, the societal constrictions for a woman at the turn of the century--and reading Montgomery's journals as a companion to the Anne books adds complexity and nuance to her heroine. At the end of Anne of the Island, Anne becomes a writer, and "literary ambitions sprouted and budded in her brain." She falls in love with Gilbert on her own terms, choosing not only him--a man who values her intelligence and desire for freedom--but her biggest passion: Prince Edward Island itself, her true home.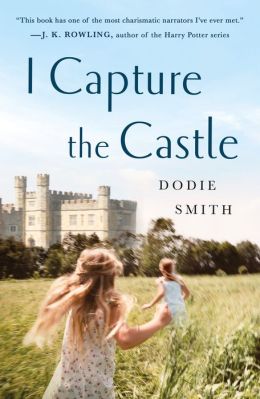 I Capture the Castle by Dodie Smith, 1948
How can you not fall in love with a book whose first line is, "I write this sitting in the kitchen sink"?
I Capture the Castle
is Cassandra Mortmain's diary written in various notebooks--the Sixpenny Book, the Shilling Book--and in these pages, she struggles with poverty, loneliness, and her dreams of love. It's also a novel about writing and failure: Her father, who published a novel that was an enormous critical and commercial success, has now become a reclusive, penniless man who never completed another book. Cassandra's sister, Rose, chooses to marry a rich man to bring money to her family, and tells her sister, "I promise you will never make any more longing cat noises when I am a married woman...when I feel lonely, I sit and look at the towels till I cheer up."
I Capture the Castle
also has one of my favorite last lines of all of literature: "I love you, I love you, I love you."