Every March for the last ten years, art lovers flock to New York's Piers 92 and 94 on the Hudson River to attend The Armory Show, hosting more than 250 modern and contemporary galleries from around the world.
The Armory Show, which opens tomorrow and runs through Sunday, is among the handful of art fairs closely watched as a barometer for the health of the art market. Named for the historic 1913 exhibition held at the 69th Regiment Armory where Americans were introduced en masse to European Modern art, the Armory Show was co-founded in 1994 by gallerists Paul Morris and Matthew Marks as a modest meet-and-greet event in the suites at the old (pre-Schrager) Gramercy Park hotel. It moved from Gramercy to Chelsea and in 2001, moved again, this time to its current location, the massive 208,000-square-foot venue at Piers 92 and 94. It now draws hundreds of dealers and thousands of visitors, an annual art world event involving wheeling and dealing between some of the world's biggest galleries and high profile collectors, art advisors and institutions but more importantly aisles and aisles of art--works by emerging artists to blue-chip works by established names.
As with most of the big art fairs, what is even more overwhelming than the maze-like interior of the Armory is the week-long panoply of events that take place during this week --from smaller satellite fairs to talks, openings, happenings of all kinds. The amount of options you have in one day is overwhelming. To help our readers manage this week's madness, I've included a list of highlights for each major fair, below, along with a list of concurrent exhibitions open to the public this week.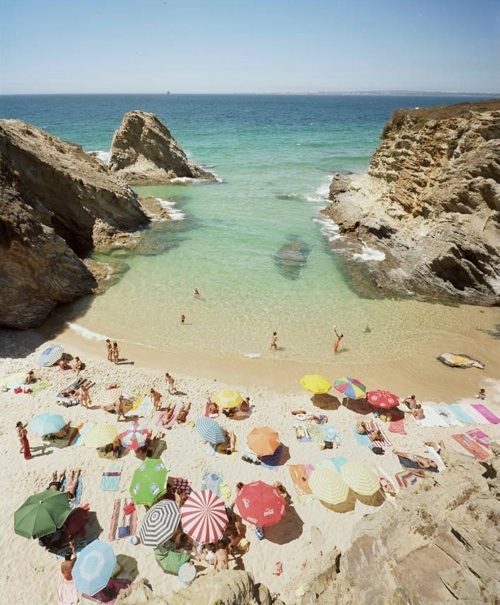 At PULSE, Christian Chaize, Praia Piquinia 25/08/10 14h50.
Image courtesy of Jen Bekman Gallery
The truly intrepid (and undaunted) art lover should continue the contemporary art fair tour, getting to the dozen or so other art fairs also taking place this week and over the weekend including -- in addition to the ADAA's Art Show and the INDEPENDENT art fair, two high profile fairs (some even say that the INDEPENDENT is quickly gaining ground on The Armory with its more open model, having lured a few big name galleries to their side this year) -- Pulse, at the Metropolitan Pavilion, 125 West 18th Street; Scope New York at 320 West St (West Side Highway) across from Pier 40; the Fountain Art Fair on Pier 66 at 26th Street and the West Side Highway, Chelsea; Red Dot New York with the Korean Art Show at 82 Mercer Street; Verge Art Brooklyn at various locations in DUMBO, Brooklyn; the inaugural Moving Image Art Fair of Contemporary Video Art, at the Waterfront Tunnel event space between 27th and 28th Streets with an entrance on 11th Avenue in Chelsea; a new "alternative thinking" art fair Salon Zürcher, 33 Bleecker Street between Lafayette and Bowery; PooL at the Gershwin Hotel, 7 East 27th Street; and Volta at 7 West 34th Street.
------
THIS WEEK'S HIGHLIGHTS
THE ARMORY SHOW
March 2-6, Piers 92 and 94
Featuring more than 250 modern and contemporary galleries
What not to miss at the 2011 Armory Show:
- Susanne Vielmetter Los Angeles Projects will be presenting a massive painting by the artist Rodney McMillian. The painting is 27-feet long and made from hand-sewn vinyl.
- London's Seventeen Gallery will be exhibiting new works by last year's Armory artist Susan Collis, as well as Kate Owens, Oliver Laric, Abigail Reynolds and Dan Shaw-Town.
- Vera Lutter is presenting her most recent works that were taken on her trip to Egypt last year and were made in a custom fabricated suitcase/camera obscura at the Carolina Nitsch booth.
- Ivan Navarro is creating a site specific installation in the Paul Kasmin Gallery booth, titled armory fence, made of neon lights with a parameter of 82 feet.
- New York gallery Lehmann Maupin is presenting a solo exhibition of never-before-seen Urethra Postcard Pictures by Gilbert & George.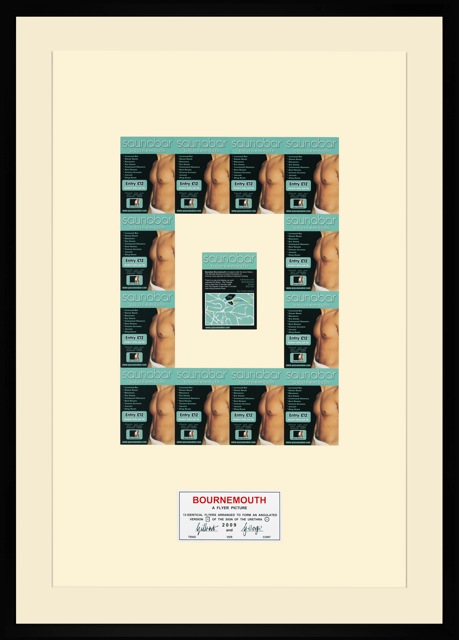 Gilbert & George, Bournemouth, 2009. Mixed media, 48.43 x 34.65 inches.
Courtesy the Artists and Lehmann Maupin
- Ronald Feldman Gallery is presenting a solo presentation by Sam Van Aken that will transform the booth into an orchard of live trees with unusual, genetically-altered properties. As designed by the artist, the trunks and leader branches identify the trees as being five different types: peach, plum, cherry, nectarine, and apricot, but each tree has the capacity to simultaneously grow all five fruits.
- London dealer Stuart Shave/Modern Art will be presenting a solo exhibition by Ansel Krut. This will be the first time Krut's work will be shown in the US and at The Armory Show.
- Spanierman Modern will present a retrospective solo exhibition by Dan Christensen on Pier 92. This is the first solo exhibition of Christensen's work at the Armory.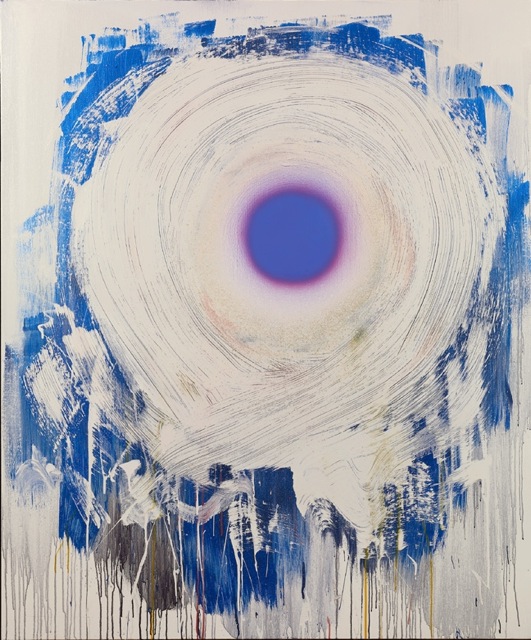 Christensen Dan, Vanilla Blue, 1998. Acrylic on canvas, 67 x 55 1/2 inches.
Courtesy Spanierman Modern
- Eleven Rivington will exhibit a solo show by Brazilian artist Valeska Soares. In keeping with the Latin American Focus in this year's Armory, their installation will include recent paintings, sculpture and collage by Soares.
- Hirschl & Adler Modern is exhibiting a two-person show. Sculptor Elizabeth Turk, who was a recipient of a 2010 MacArthur 'Genius' grant, will be debuting her latest work since the award. Seven marble pieces will be coming to the Armory Show directly from her LA studio. The other artist is a little-known British modernist artist, Richard Lonsdale-Hands, who died in 1969. His intensely-felt works of the 1940s and '50s have a vitality and originality that presages many of the neo-expressionist artists in Britain during the '70s and '80s, and in some cases the graffiti and outsider movements in the US.

Vânia Mignone, The Escape, 2010. Acrylic on MDF, 180 x 360 cm (8 parts, each 90 x 90 cm). Courtesy of Casa Triângulo.

Armory Focus: Latin America
The following galleries are participating in this year's Armory Focus: Latin America:

A Gentil Carioca, Rio de Janeiro; Galeria Isabel Aninat, Santiago; Arroniz, Mexico City; Baro Gallery, Sao Paulo; Caja Blanca, Mexico City; Casa Triãngulo, Sao Paulo; Galeria Casas Riegner, Bogota; Lucia de la Puente, Lima; Faría Fábregas Galería, Caracas; Galeria Enrique Guerrero, Mexico City; Galeria Leme, Sao Paulo; Ignacio Liprandi Arte Contemporaneo, Buenos Aires; Galeria Laura Marsiaj, Rio de Janeiro; Mendes Wood, Sao Paulo; Nueveochenta, Bogota; Revolver Galeria, Lima; Galeria Nara Roesler, Sao Paulo; Vermelho, Sao Paulo.

Highlights of the Armory Focus-Latin America include:
At Casa Triângulo artists Albano Afonso, assume vivid astro focus, Camila Sposati, Eduardo Berliner, Mariana Palma, Sandra Cinto and Vânia Mignone will be on view. Galeria Lucía de la Puente will be presenting works by Cesar Cornejo, Edi Hirose, Haroldo Higa and Jorge Cabieses. Caja Blanca will be exhibiting the work Colour Risk Sample Book, part of the series 'Risk Paintings' by artist Gustavo Artigas. GALERIA LEME will be showing works by Sandra Gamarra that were made for the 2010 São Paulo Biennial. Baró Gallery will be exhibiting works by Hélio Oiticica & Neville D'Almeida, Rosana Ricalde and Ivan Navarro.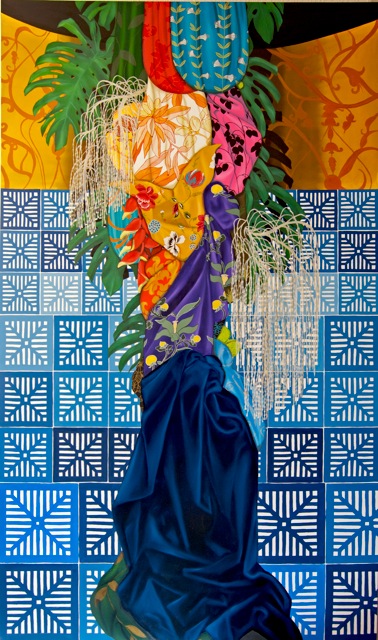 Mariana Palma, Untitled, 2011. Oil on canvas, 250 x 150 cm.
Courtesy of Casa Triângulo.
THE ARMORY/VOLTA OPEN FORUM SCHEDULE
The Armory Show and VOLTA NY presents OPEN FORUM, an eclectic series of conversations and panels featuring top figures in the art world. Curated by Stamatina Gregory.
Thursday, March 3rd: In Conversation: Richard Flood and Gabriel Kuri; Ask Los Artistas; In Conversation: Rocío Aranda-Alvarado and Mauricio Miranda
Friday, March 4th: "Art Funds: Is Now the Time?"; In Conversation: Naomi Beckwith, Theaster Gates, and Franklin Sirmans; "Spectacle Against Spectacle"; In Conversation: Kate Kraczon, Jennifer McCoy, and Erin Sickler; In Conversation: Luis Camnitzer, Deborah Cullen, and Gabriel Perez-Barreiro; In Conversation: Deborah Grant and Courtney J. Martin
Saturday, March 5th: In Conversation: Ivan Navarro and Victor Zamudio-Taylor; "Past and Future: The Art of Corporate Collecting"; "Post-Conceptual: The Reach of Theory in Contemporary Art"; "Communism's Afterlives"; "How Have International Initiatives Affected Contemporary Middle Eastern Art?"
Sunday, March 6th: "Biennials As Barometers of Social Transformation?"; In Conversation: Ed Halter and George Kuchar
ARMORY ARTS WEEK SCHEDULE
Armory Arts Week highlights a neighborhood or borough's arts scene each night with events. Past events have included special receptions, open studios, art tours, museum discounts, performances, panels, artist discussions and parties.
Tuesday, March 1st - Uptown and Museum Mile
Wednesday, March 2nd - The Armory Show Opening Preview Benefit at MoMA
Thursday, March 3rd - SoHo Night
Friday, March 4th - Long Island City Night
Saturday, March 5th - Chelsea Day and Brooklyn Night
Sunday, March 6th - Lower East Side / Downtown
------
INDEPENDENT
March 3-6, 2011, 548 West 22nd Street
The second edition of INDEPENDENT will take place on the second, third and fourth floors of the former DIA Center for the Arts building and will be open to the public free of charge, Thursday from 4 to 9 PM, Friday and Saturday from 11 AM to 8 PM, and Sunday from 12 to 4 PM.
"The layout of the exhibition is customized to reflect the spatial and curatorial concerns of each of over 40 international participants, who are presenting solo and group exhibitions as well as shared collaborative presentations."
What not to miss at the 2011 INDEPENDENT:

-Sprüth Magers, Berlin and London
Gallerists Monika Sprüth and Philomene Magers said about deciding to show at the INDEPENDENT and not the Armory this year that, the "Independent has been really great for the last two years in terms of an unorthodox, unpretentious and interesting way of seeing good art presented by a lot of high quality galleries, so we felt that this is the right fair for us in New York."
The gallery's area will feature a film installation and photographs from collages on negatives, taken from David Maljkovic's Recalling Frames series, which merge scenes taken from Orson Welles' movie The Trial (1962) with current views of the original filming locations in Zagreb; work by Cyprien Gaillard, Sterling Ruby, Thea Djordjadze and sculptural work by Michail Pirgelis.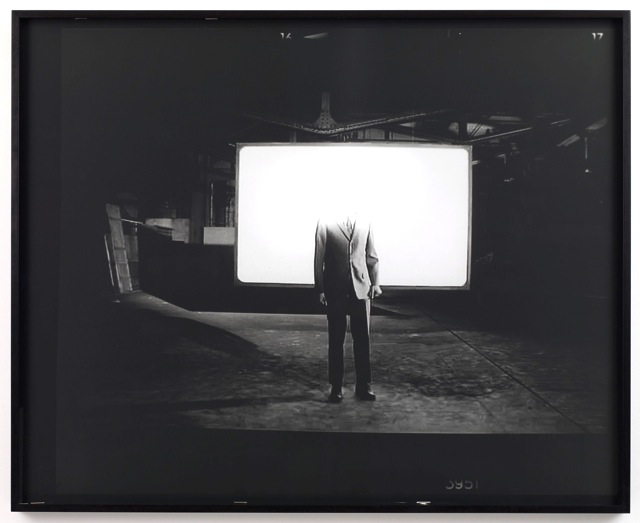 David Maljkovic, Recalling Frames, 2010. b/w print from collage on negative, 41 3/4 x 51 2/3 inches (framed). © David Maljkovic. Courtesy Sprüth Magers Berlin London.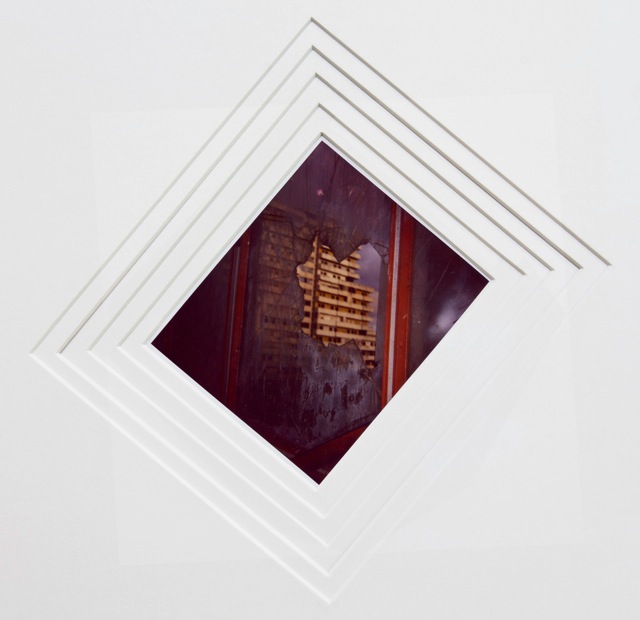 Cyprien Gaillard, Fields of Rest, 2010. Polaroid, mat, aluminum frame, 28 3/8 x 40 1/8 x 1 5/8 inches (framed). © Cyprien Gaillard. Courtesy Sprüth Magers Berlin London
Gio' Marconi gallery (Milan) and Neue Alte Brücke (Frankfurt) present works by Rosa Barba, Simon Fujiwara, and Seth Pick
Other galleries participating in INDEPENDENT include Air de Paris (Paris), Gavin Brown's Enterprise (New York), Feature Inc. (New York), Hotel (London), Tulips & Roses (Brussels), Rodeo (Istanbul), Hart Hat (Geneva), Artists Space (New York), and many others.
------
THE ART SHOW 

March 2-6, the Park Avenue Armory, 67th Street New York City.
Admission is $20 per day. The show hours are as follows: Wednesday through Saturday, noon to 8 p.m., and Sunday, noon to 6 p.m.
What not to miss at the 2011 Art Show:
This year, the Art Dealers Association of America (ADAA) member galleries are showcasing the very best in art from American galleries. The Art Show will include 30 galleries presenting outstanding solo show exhibitions, with highlights including new work from Rachel Whiteread at Luhring Augustine and Gabriel Orozco at Marian Goodman Gallery, Richard Artschwager at David Nolan Gallery, and Alice Neel at David Zwirner Gallery, as well as an unprecedented two-gallery exhibition of work by Jaume Plensa at Richard Gray Gallery and Galerie Lelong's combined booths. Dealers are also organizing exceptional group and thematic shows such as Margo Leavin Gallery's "All Together Now!" curated by Allen Ruppersberg, Pavel Zoubok Gallery's "TEN: Redefining Collage," and Richard L. Feigen & Co.'s "Important Modern Paintings, Drawings, and Sculpture."
------
EXHIBITION HIGHLIGHTS
GREENWICH VILLAGE
- Rirkrit Tiravanija
Gavin Brown's Enterprise
Opening March 5
CHELSEA
-Hope Gangloff
Susan Inglett Gallery
- Tara Donovan, "Drawing (Pins)"
Pace Gallery
With the public opening of a new large-scale installation by Tara Donovan on March 3, 6-8 p.m.
- Marcel Dzama, "Behind Every Curtain," and Philip-Lorca diCorcia, "Eleven,"
David Zwirner
- Alice Maher, "Godchildren of Enantios"
David Nolan Gallery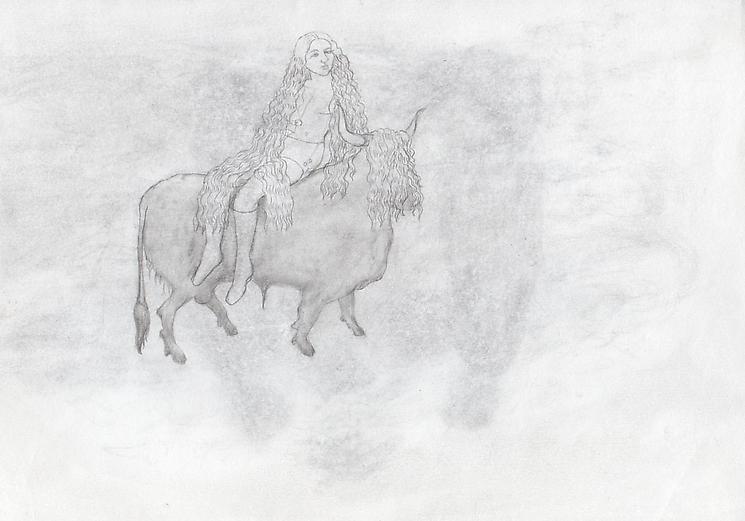 Alice Maher, still from Godchildren of Enantios, 2010. DVD with sound by Trevor Knight, 6:41 min, Edition of three. Courtesy of David Nolan Gallery.
-Kamrooz Aram, "Negotiations"
Perry Rubenstein
-reGeneration2: Tomorrow's Photographers Today
Aperture Foundation
- John Chamberlain
Paula Cooper
Opening March 1
- José Manuel, 'CIRIA: Execution of the Soul"
Stux Gallery
- Jo Ractliffe
The Walther Collection Project Space
- Jack Early, "Jack Early's Ear Candy Machine"
Daniel Reich Gallery
Through March 5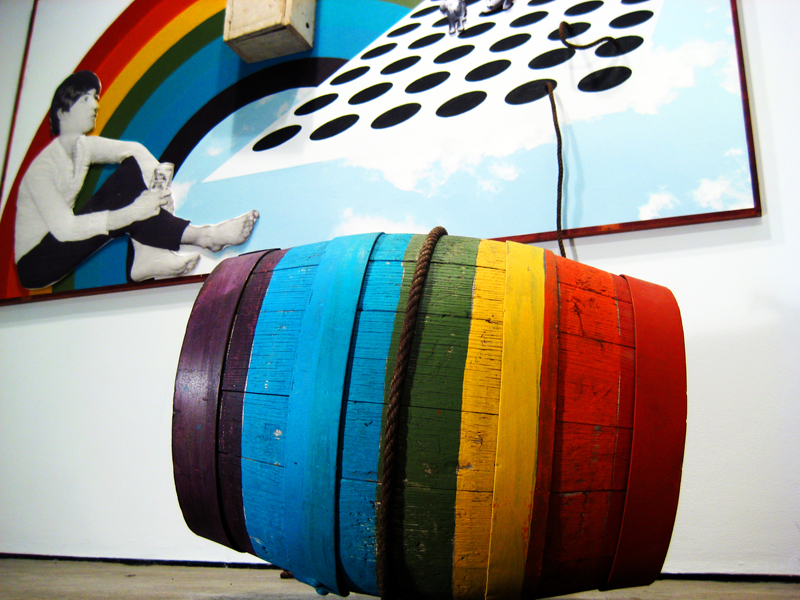 Jack Early, Not Yet Titled, 2011. Installation View, Daniel Reich Gallery.
Courtesy Daniel Reich Gallery
LOWER EAST SIDE
-Angel Otero, "Memento"
Lehmann Maupin, Lower East Side
- Laurie Simmons, "The Love Doll"
Salon 94 Bowery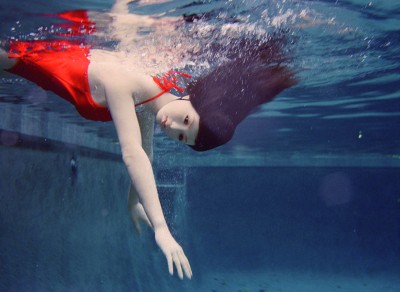 Laurie Simmons, Day 24 (Diving), 2010. Fuji Matte Print, 51 x 70 inches (119.4 x 177.8 cm), 5 + 2 AP. ©Laurie Simmons. Courtesy of Salon 94.

-Lynda Benglis, "Lynda Benglis: Fountains"
Salon 94 Freemans
-Frank Haines, "In the Shadow of the Wing of the Thing"
Lisa Cooley Gallery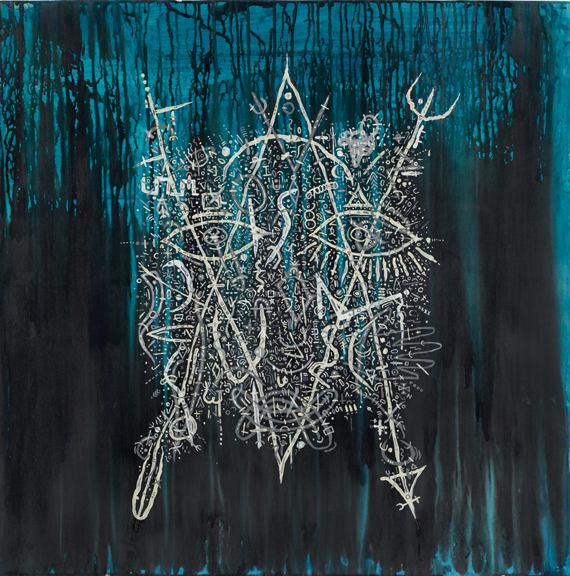 Frank Haines, Untitled, 2011. Acrylic, ink, graphite and shellac on paper, 38 x 38 inches. Courtesy of Lisa Cooley
-Lison Knowles, "Clear Skies All Week"
James Fuentes LLC
-Lynda Benglis and George Condo: Mental States
New Museum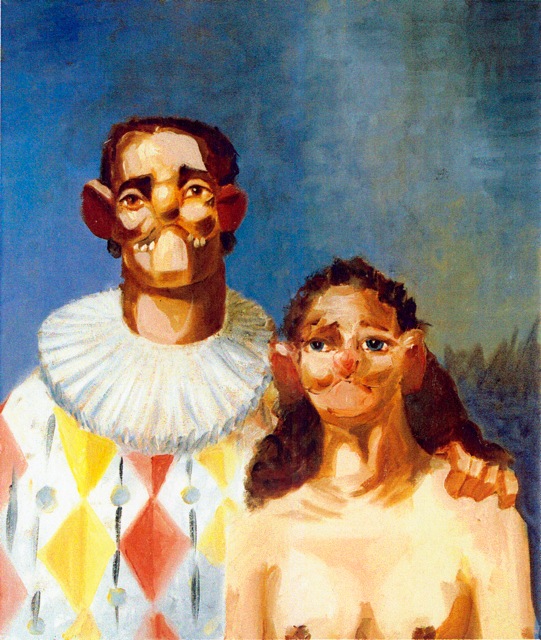 George Condo, Homeless Harlequins, 2004. Oil on canvas, 24 x 20 in (61 x 50.8 cm). Private collection. © George Condo 2010
MIDTOWN
-Zabludowicz Collection: Six Weeks in NY
Opens March 1
By appointment at ny@zabludowiczcollection.com
www.zabludowiczcollection.com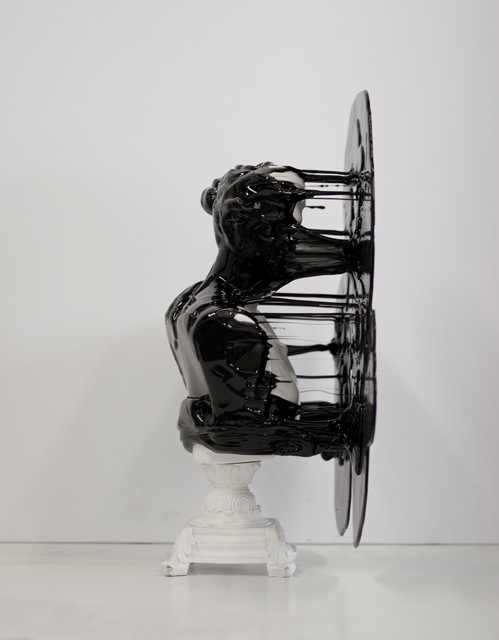 Nick van Woert, Ghost, 2009. Courtesy the artist, Grimm Gallery, and Zabludowicz Collection

-Picasso: Guitars 1912-1914 and Abstract Expressionist New York
MoMA
-The Global Africa Project and Patrick Jouin: Design and Gesture
Museum of Arts and Design
- Elizabeth Peyton
The Metropolitan Opera
UPPER EAST SIDE
-David Hammons
L&M Arts
- Berlinde De Bruyckere, "Into One-Another To P.P.P."
Hauser & Wirth, New York
- Luis Camnitzer
El Museo del Barrio
- Vienna 1900: Style and Identity
Neue Galerie
- Legacy: The Emily Fisher Landau Collection,
Modern Life: Edward Hopper and His Time, and
Slater Bradley and Ed Lachman: Shadow
Whitney Museum of American Art

Slater Bradley and Ed Lachman , Production still from Shadow, 2010. High-definition video,color, five-channel surround sound; 13:30 minutes. Collection of the artists; courtesy Galeria Helga de Alvear, Madrid; Max Wigram Gallery, London; Blum & Poe Gallery, Los Angeles; and Team Gallery, New York
HARLEM
- Mark Bradford, "Alphabet."
Studio Museum of Harlem
Through March 13
QUEENS
-Ursula von Rydingsvard: Sculpture 1991 - 2009
Sculpture Center
-The Talent Show
PS1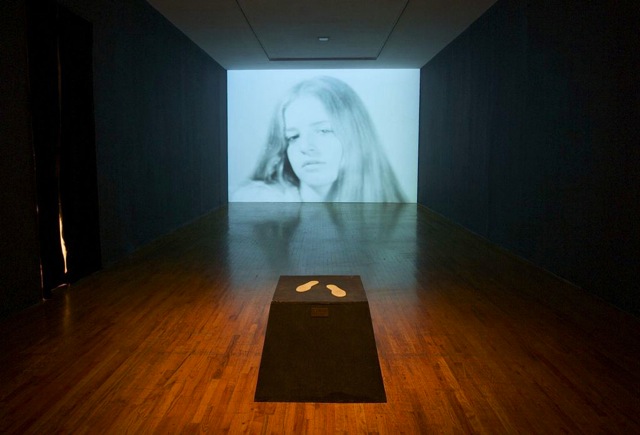 Installation View of "Talent Show," Andy Warhol (top) and Peiro Manzoni (bottom).
Photo: Matthew Septimus
BROOKLYN
- Conundrum, featuring work by Aditya Pande, Anita Dube, Arunkumar H.G., Raqs Media Collective, Mithu Sen, & Suhasini Kejriwal
Bose Pacia
Opens March 3