Give the gift of literacy this holiday season.
Giving is a given during December but why not give a little something extra special this holiday season that will delight the book lovers in your life and promote literacy abroad? World Literacy of Canada's exquisite rare books, book parties and Kama Reading Series tickets make unique, thoughtful gifts that you can feel good about giving - all the proceeds fund WLC's literacy and empowerment initiatives in India.

World Literacy of Canada is "celebrating the pleasure of reading, writing and living with books" with their 18th annual Kama Reading Series, showcasing five elegant evenings of readings, conversation and book signings at the luxurious Park Hyatt Hotel in tony downtown Toronto with a hearty handful of Canada's up-and-coming and well-loved authors. Acclaimed writer Margaret Atwood and veteran news anchor Peter Mansbridge are just two of the seventeen authors taking part in the 2010 Kama Reading Series. Conceived out of a desire to "link a love of literature to the cause of literacy", the Kama Series - named after the Sanskrit word meaning 'pleasure' - truly does "promote the joy attained through reading, literature and thought." This gift will have lucky recipients eagerly anticipating the new year when they can celebrate the pleasure of the Kama Reading Series and revel in the rewarding gift being given to women in India: literacy.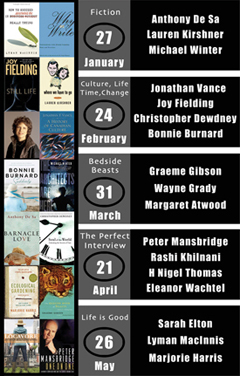 Rare Collector's Books: The Story by Michael Ondaatje and The Scream by Rohinton Mistry
Rare collector's books make exceptionally thoughtful gifts that are forever treasured and naturally become more valuable over time. Michael Ondaatje's The Story and Rohinton Mistry's The Scream are beautifully written stories, illustrated by well-known Canadian artists, David Bolduc and Tony Urquhart, and hand bound, that are sure to excite whomever you bestow them upon. These literary jewels are truly gifts that keep on giving - not only will they appreciate in value, they will help equip women in India with the tools they need to take control of their lives.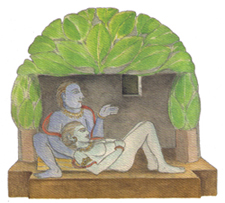 Host A Fun Birdi Num Num Party For Friends and Family, Young and Old

The holidays are a time for bringing together friends and family, young and old, and what better way to celebrate literature for all ages than by hosting a Birdi Num Num Party in your home, workplace or favorite restaurant. Birdi Num Num is a limited edition book that "introduces the Hindi language and Indian culture" through a wonderful story accompanied by delightful illustrations, sure to please children and adults alike. This collectable book also comes with a "Birdi" stuffed toys and book bag, hand-made by a women's sewing cooperative in Banaras, India.
For 55 years World Literacy of Canada has been an indefatigable champion of literacy; make this the year you give Indian women the keys to unlock a world of infinite possibilities.

Learn more about World Literacy of Canada and the fantastic work they do in India later this week!
All WLC purchases include a significant tax receipt.
SUBSCRIBE TO & FOLLOW CULTURE SHIFT
Level up. Read THIS and be the most interesting person at your dinner party. Learn more