Two Ways to Give Back This Memorial Day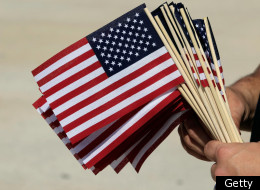 During a sea battle in the Pacific during WWII, my Dad was blown down on a full deck when a cannon backfired on the USS West Point. He had enlisted in the Navy to serve as a medic, and hit the bloody beaches in every battle without a firearm. He was shot at more times than he could count, and tended the wounds of the Americans and Japanese alike. He survived the blast, but was knocked out of the war. During his recuperation, my mom pitched in at the military hospital.
Both of my parents passed away in the month of May over a decade ago, making every Memorial Day particularly poignant for me. So my first suggestion is simply one of gratitude. We have so much to be thankful for in the men and women who have had the courage to serve our nation.
Second, I encourage you to support one of these great organizations that help military children and families who have lost a parent or loved one in service to our country: 
Follow Mark C. Thompson on Twitter: www.twitter.com/SuccessMatters