Sean Bruce II was five years old when he made his first $500. Selling candy. To neighbors, friends, and strangers -- "but not the creepers." It was his first small business... he was short for his age.
And, just as any little boy would, he gave a great deal of thought as to how to spend his fortune before he finally settled on cologne.
Yes, cologne. He wanted to "smell good in public, talkin' to people." So he invested in a pallet of cologne, and started selling. At first, grownups were taken aback by the smooth talking, mature-ish little man peddling scents he could barely pronounces. But it worked. He made a fortune... for a 5-year-old.
Sean is now 14 years old. His business card proclaims him to be the Sales/Marketing brain trust of www.GotHummus.com. Seriously? A 14-year-old kid is out, hawking low-fat hummus at food festivals around the country?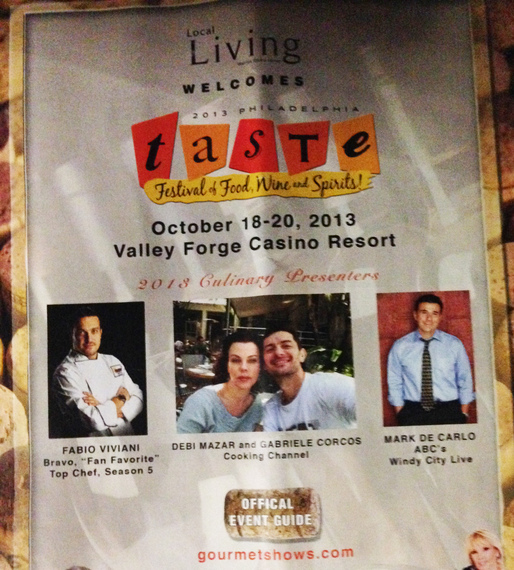 I was introduced to Sean this weekend at the Taste of Philadelphia Food, Wine and Spirits show. And that's all it took to unleash the Tsunami d'Sean:
The kid's got game:
I caught up with Sean after his 'show' and interviewed him for this week's episode of our Foodie/Travel show on iTunes, A FORK ON THE ROAD. I felt like I was interviewing Derek Jeter. Calm, composed, very aware of his presentation and effect on the listener, Sean is a born salesman, and the interview is hilarious. The last time I felt intimidated by a 14-year-old... I was 8.
We didn't have long to talk. He had to run to a distribution meeting with a celebrity chef who's helping him get his variety of GotHummus flavors into a huge retail outlet.
For my final question, I asked Sean what he wanted to be doing in 10 years:
"Sales... or politics. We'll see, I won't know 'til I'm there."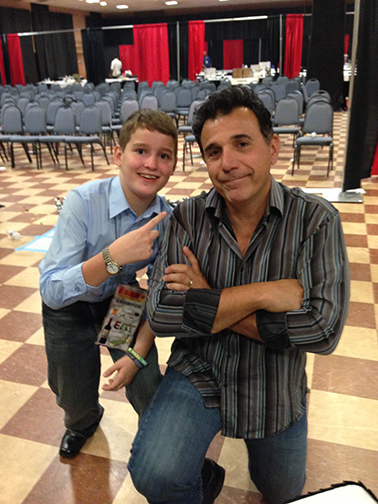 These kids today...
www.AForkOnTheRoadShow.com